Since I cant seem to shake some of the chips I am after in my trade thread so decided to let these go for cash
49x Casino de Mexico T5 - SOLD!
I prefer not to split this
Chips are based in the UK, but happy to ship abroad as long as buyer takes responsibility. No issues I have ever faced with.
These prices do not include shipping. Insurance can be available for extra.
Payment via Paypal F&F or UK Bank transfer only
.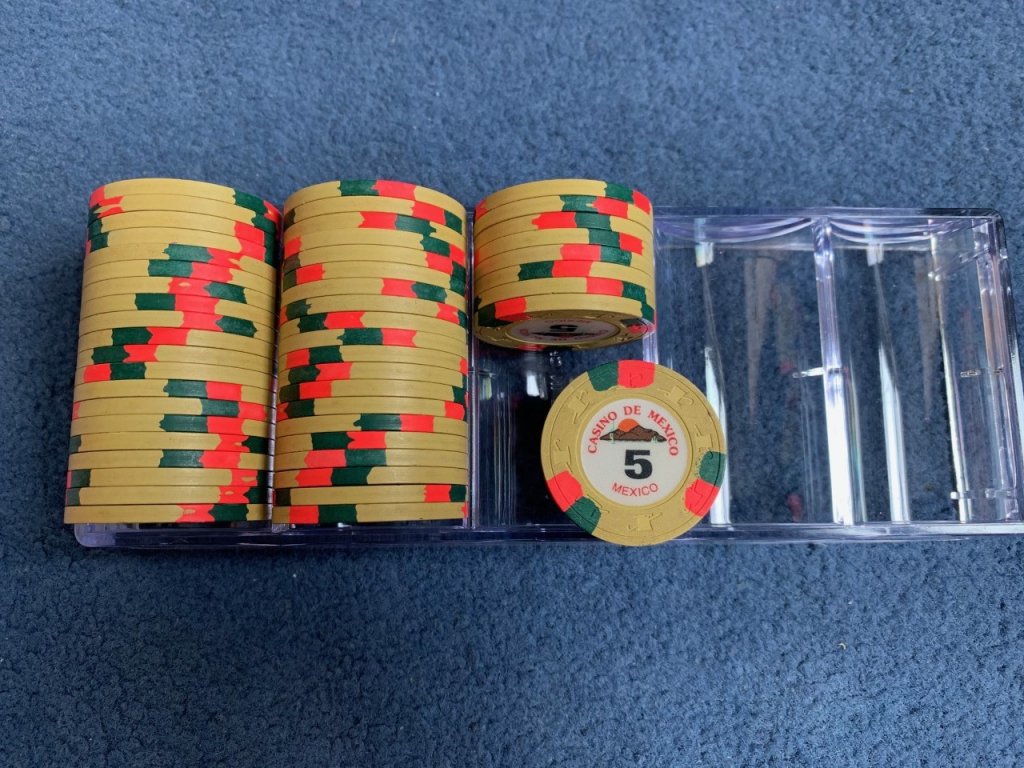 Please use pictures to judge. They are in very good/excellent condition with sharp edges, no fleabites - need a bit of a clean.
Please post here first and then pm me.
Alternatively I can trade these for the following:
Tropicana Express $1
Jack Cincinnati Snappers $2.5 - Used Looking for excellent condition and cherry picked (will accept New )
Aurora Star T5K
Will consider any bright/vibrant edge spotted THC in excellent condition+
@mattross1313
FROF
Last edited: