Joined

Nov 15, 2017
Messages

1,181
Reaction score

972
Location
I have said over and over I wouldn't do this, and quite frankly I still don't want to (which is reflected in the price), but a current project requires that I look to raise some chipping funds. For sale, I am offering this 700 chip BW cash set (all 39mm) for $3/Chip, or $2100. Yes, I understand this price is higher than what you see in the limited number of sales over the last couple years if you do a search, but I don't really want to sell these, so would be perfectly happy to keep them

. Not looking to split ATM.
Chip breakdown and pictures below. Condition is VG+/Mintish - given these are hybrids, I have a hard time telling if they are any different than mint, but I have used these chips in ~6-7 games, and don't know how much they were used prior to that (assume very little).
US destination preferred, although I am open to shipping internationally. Buyer pays shipping, and assumes all shipping risk (chips will be packed with care). Paypal F&F / Venmo accepted.
5c - 100 (note a small number of these were erroneously printed as $5 - one is pictured - I have the stickers from
@Gear
to relabel, which will be included)
25c - 100
$1 - 200
$5 - 200 (10 are not pictured)
$20 - 80
$100 - 20 (10 are not pictured)
2 buttons (choose 2 of those pictured)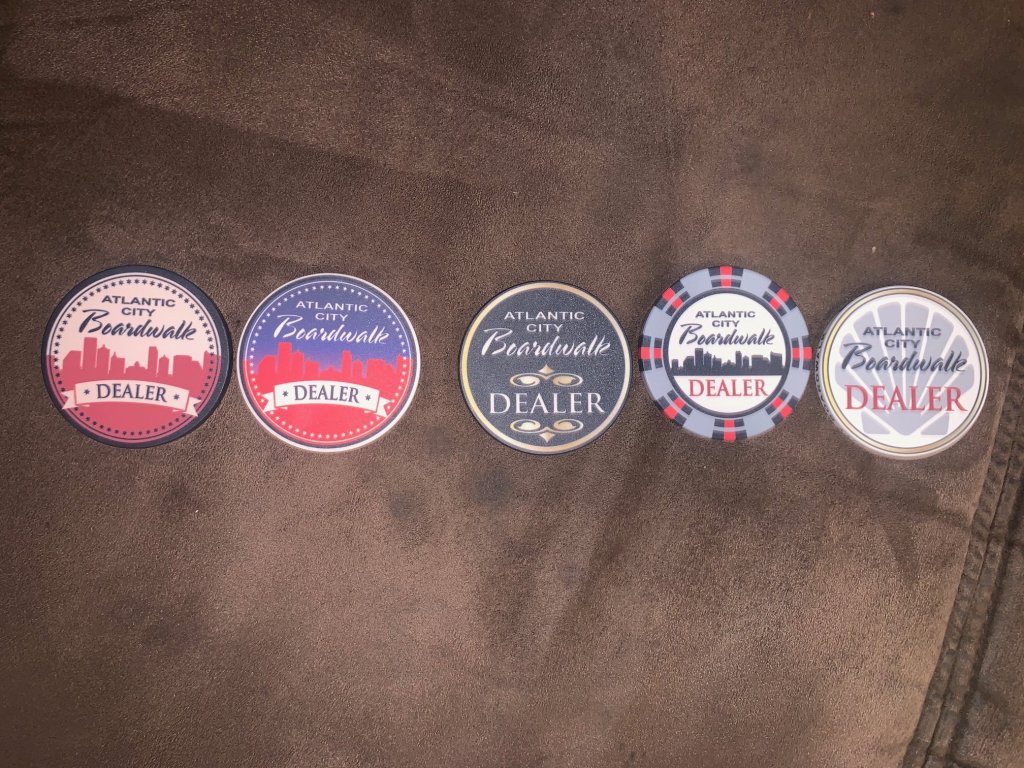 Last edited: