Full House
Supporting Member
Joined

Apr 15, 2019
Messages

4,384
Reaction score

9,097
Location
Hello again everyone. Very sad to be posting this one. One of my favorite sets that I had in rotation in my cash games. Was a crowd favorite as well! I'm probably going to be playing less poker in general moving forward. I'm trying to get more active and outdoors so between golf and some car hobbies stuff, the chips have to trim. I'd like some new shiny wheels for my car!
These were originally Aurora Star chips murdered with textured Gear labels. The set was 460 chips to start and I added on 200 more $5 chips and 40 more $20 chips. The 200 brown chips I added on were milled by
@Josh Kifer
. Some of the mills are a smidge wider/deeper but overall the chips look great. All the other chips were hand murdered and inlay replaced. Condition is excellent. The fracs and ones could use a bath, everything else doesn't even look like they have much play on them. Little caveat on the ones, they have a little bit of warping which is apparently common on AS ones, doesn't effect playability in my opinion and hasn't bothered me. Overall, sharp beautiful condition, but will play without that overly chalky feeling. Please view pictures and ask if you have condition questions.
.25 x 100
$1 x 100
$5 x 400
$20 x 80 IHC
$100 x 20 IHC
700 chips = $2300 plus shipping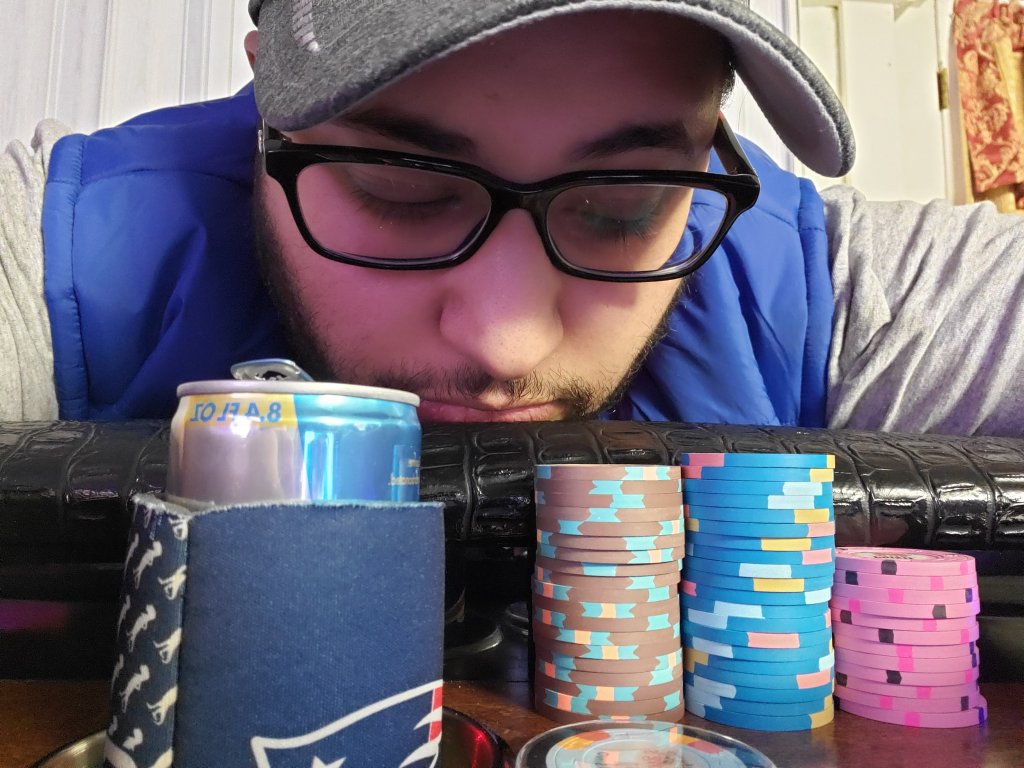 These are fresh pictures taken to show edge wear.