Full House
Supporting Member
Joined

Jul 2, 2020
Messages

3,706
Reaction score

23,197
Location
As part of my "editing" phase, I am going to be releasing some awesome chips at (hopefully) fair prices.
In this release, we have two lots.
NO SPLITS.

Lot #1: CDI 98s

$5 x 10
$25 x 10
$100 x 82 (one barrel reserved for @Jhoov2412, from a previous transaction)
$500 x 7
$1000 x 2

Price for the lot: $550 shipped (if @Jhoov2412 does NOT claim his barrel) or $450 shipped if he does.
Lot #2: Irish Mike fantasy chips (leaded).
$5 x 30
$25 x 60
$100 x 5
Price for the lot: $325 shipped
Buying Criteria:
- NOT A DIBS SALE. I'll sell to whomever I choose, if there are multiple requests for the lot.
- Post interest here, or via PM.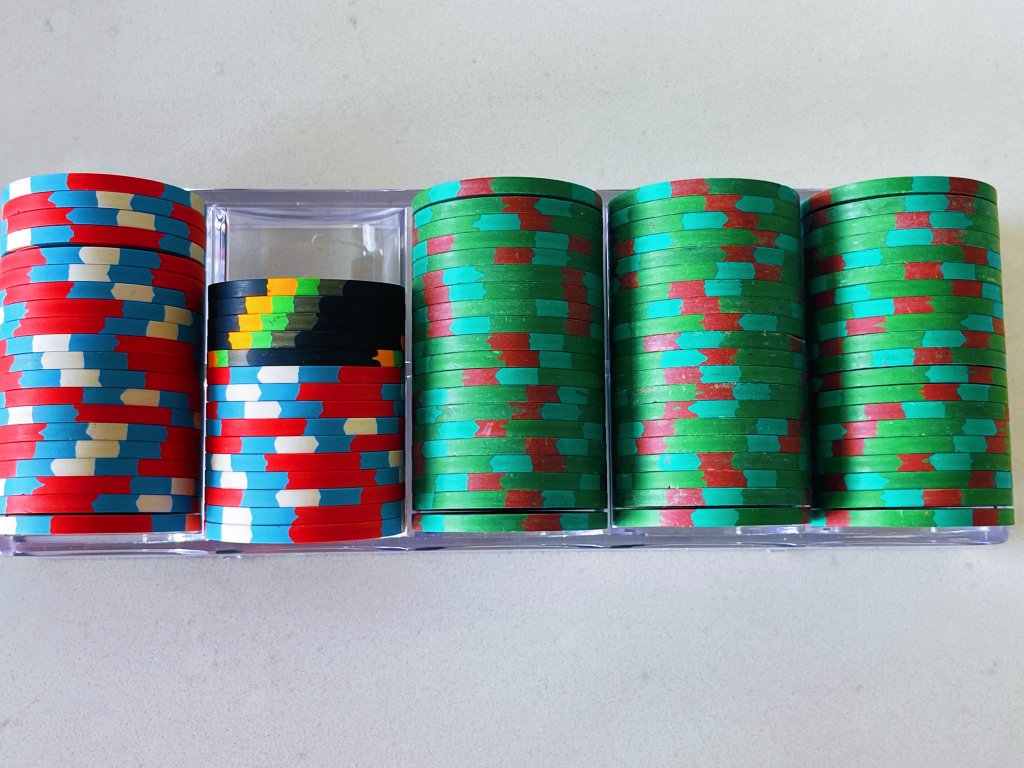 Last edited: