I'm looking to upgrade my set a little. I'm looking for square, easily stand on edge chips ($1s and $5s - $25s and $100s would need to be near mint as my $25s and $100s are already pretty good). I would be willing to trade 3 for 1 (used chips for square edge chips). Here's what I have:
140 x $5 used
186 x $25 used
100 x $100 used
If you're building a set, are not all that condition sensitive and have some newer chips mixed in - this is your chance to expand your set without spending any money (other than a little postage).
I'm looking for slightly used to almost new $1s and $5s (or near mint $25s and $100s). The $1s also need to have good, undamaged inlays.
Here's what I have for trade. I'll add edge pictures tonight, but my trade chips are all somewhat rounded to casino worn (typical wear). I'm looking to trade for chips with square edges.
Edit - my $1's have been traded. I only have the chips listed above for trade. Open to selling as well. Just make me an offer. Anything reasonable will be accepted.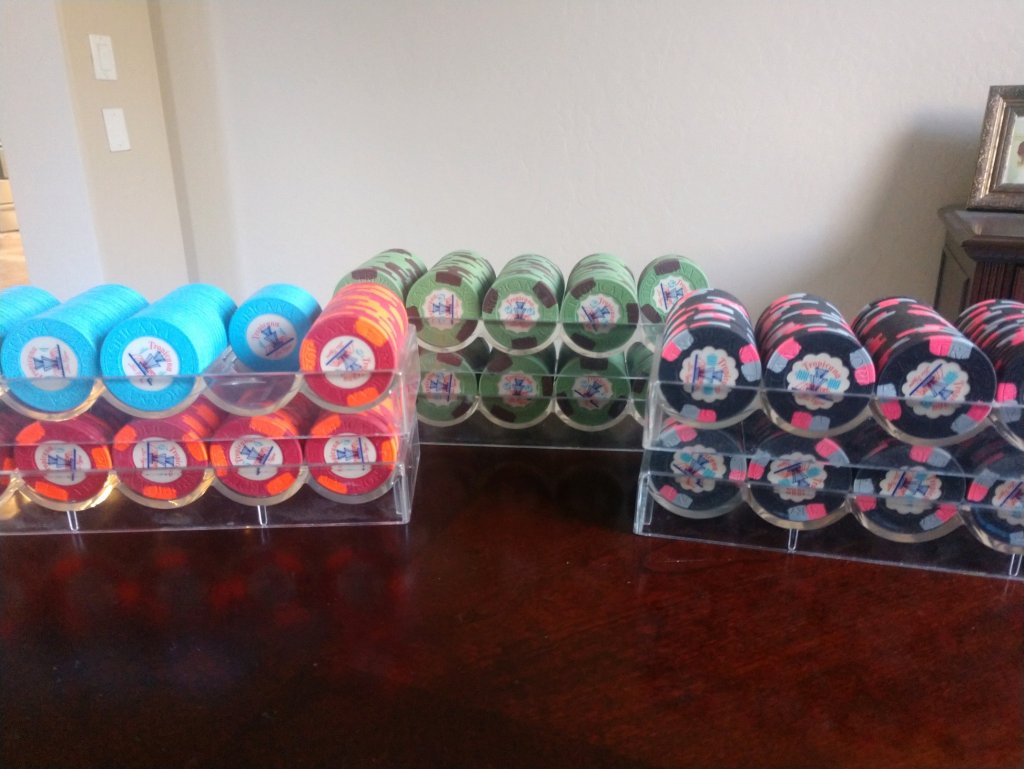 Last edited: