I have a handful of extras I'll list together here. Priced to sell. I'll do $175 plus shipping (shipping is ~$8 usps small flat rate box) for the 95 chips. I may have a few others and if I uncover I'll include as well. It would just be 2-3 more chips. What I know I have is pictured and is as follows:
4 x $5 used, decent shape though
31 x $25 used, 15 are pretty nice. The other 16 are well used
59 x $100 typical used condition.
No international shipping, sorry.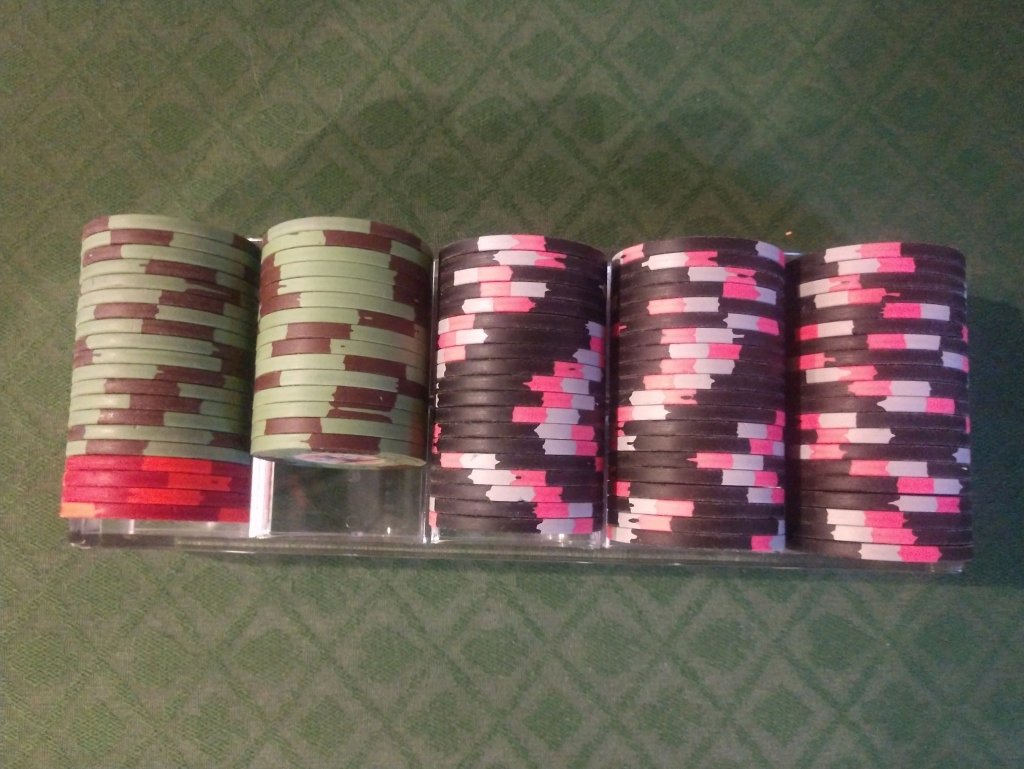 Last edited: