The only set I ever regretted selling was a set of Ritz chips. I reacquired a set a few years back, and as interests have changed, I'm selling again. There's a chance I'll regret this one, but I've moved off poker chips in the past year or so, and poker in general really. That all being said, up for sale is my set of "The Casino at the Ritz Carlton". Chips are in excellent condition - cherry picked from a much larger set. Great set with 43mm upper denomination chips. These almost never show up for sale. I'll break this into 2 sets of 700 chips. The pictures are of all chips, but I am selling 2 sets of the following:
Price per 700 chip set: $5,400 + shipping.
Breakdown per set:
300 x $25
200 x $100
50 x $500 (43mm)
100 x $1000 (43mm)
50 x $5000 (43mm)
39mm Paulson racks and 43mm racks included. Each set should be able to easily accommodate a two-table tournament. Total bank is over $400K per set.
I will not change this breakdown. If someone buys both sets I'll include all of the buttons, the $1s and $5s, (these chips are well used, the sets are in excellent condition) etc. in the pictures. I can get an exact count on those extras if you like. I also think there's an extra $500 and a (cancelled) deck of Ritz cards I'll include as well.
I can provide additional pictures upon request.
Thanks!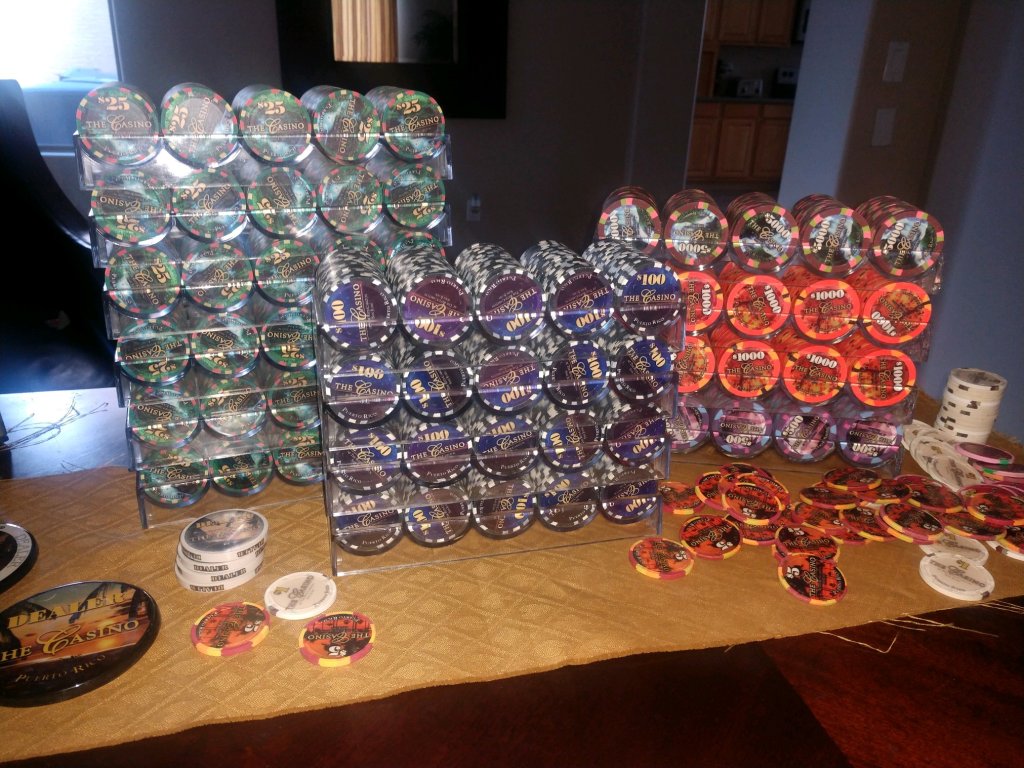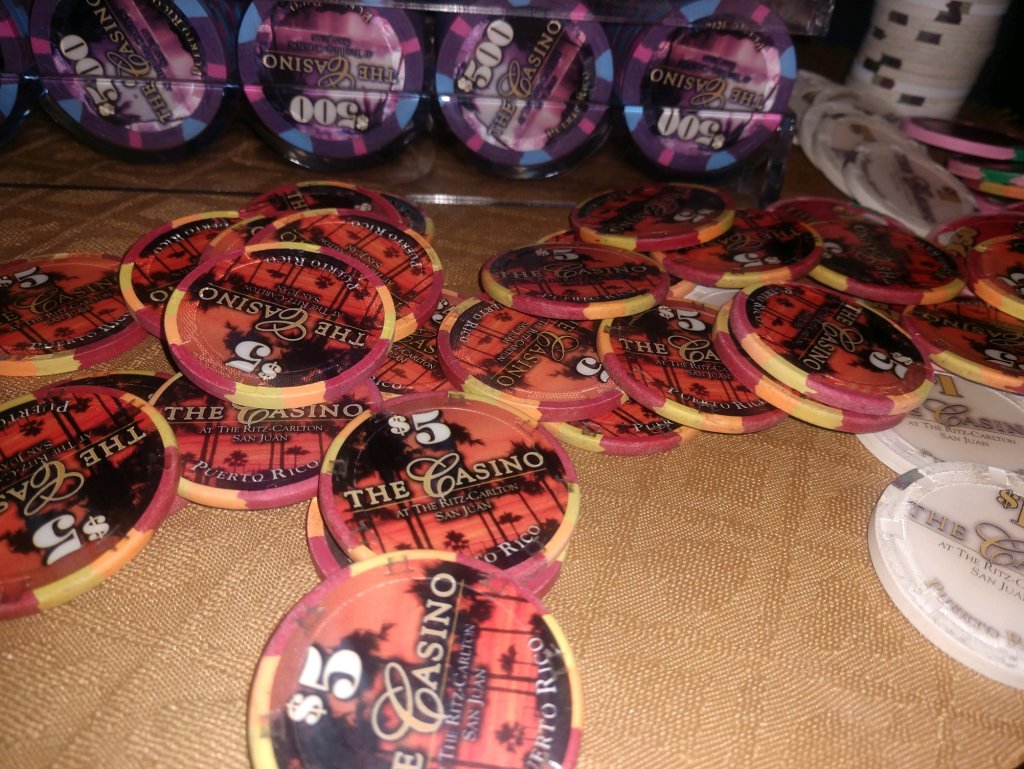 Last edited: