Full House
Supporting Member
Joined

Oct 23, 2015
Messages

4,076
Reaction score

5,836
Location
Need to sell some chips. Have a few lots for sale and a bunch of singles.
I have written in the pictures what most of the prices are. Some of the prices are for the lots of chips (sample sets/ etc), and some prices are price pr chip. If anything is confusing feel free to ask.
Quite a few of the limited edition $5 chips have two different sides, so please let me know if you want more pics.
Shipping price will be dependent on how many chips you purchase.
Post dibs in thread or by PM. I'll give priority to larger purchases, but happy to send out singles as well.
The chips in the first picture are $5 each.
Some lots here
These are $7 each.
(get the two top rows of Halloween chips for $55)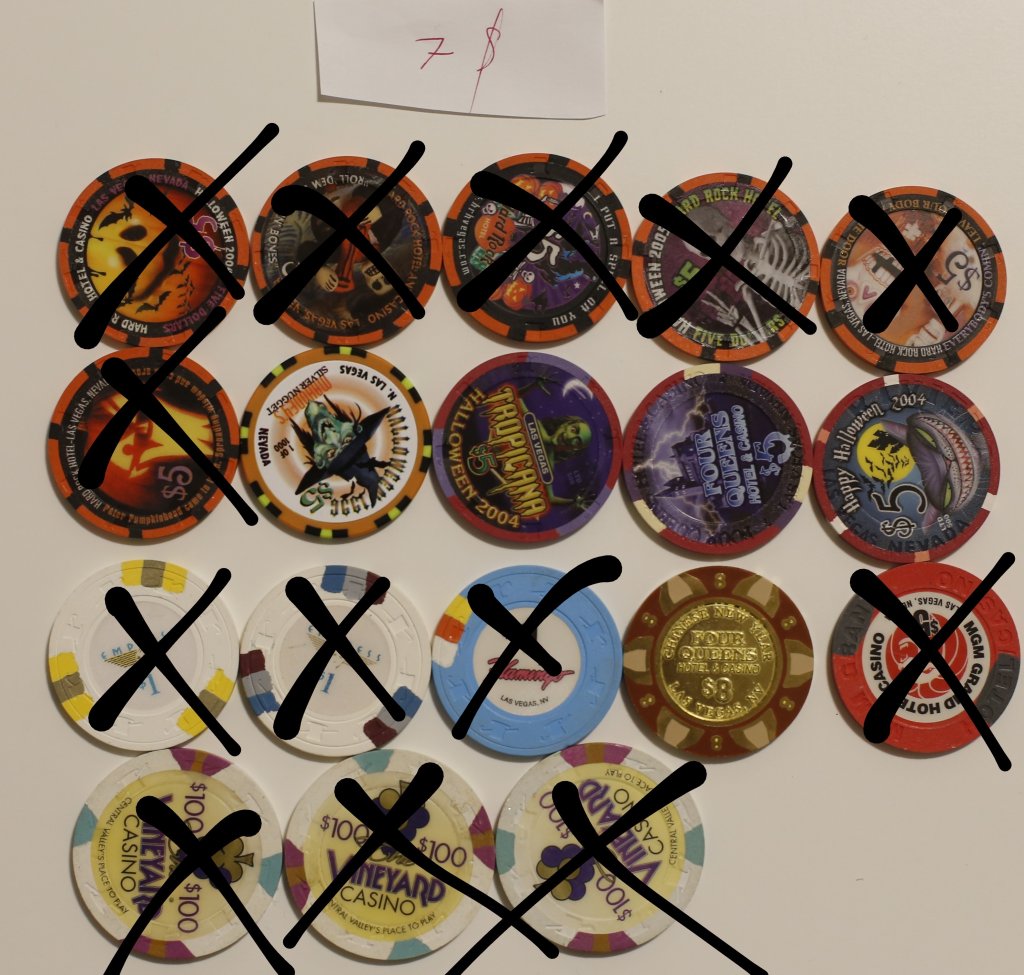 $30 for this lot
Some more lots here.
(Please note that almost all of the PCA fivers have rather big fleabites.)
PCA $5s still available. Here's some more detailed pics of the edges. First picture has all chips rotated with the fleabites alligned, and the second picture shows the opposite side. I'll do $40 for them considering their shape, which is $3.33 $ea, or I can split them up as well.
Last edited: