I will have pics and a complete list of chips for sale shortly.
Vegas world set $1600
SOLD
1,020 chip set 36mm WSOP Cincinatti $1200
Paulson Color sample 62 colors $225
SOLD
Crystal Casino limit set
Keeping this set
Crystal Casino Tournament $1250
SOLD
Golden Palace $800
Probably more chips available when I get a good count on some other sets.
These are in the US but not delivered yet.
RT Plastic tournament set, actual set break down is $800
300 T5
400 T25
200 T100
200 T500
100 T1,000
The WSOP set has the following breakdown. $1200
The chips not pictured are coming via mail.
260 T25
340 T100
100 T500
220 T1,000
100 T5,000
Pat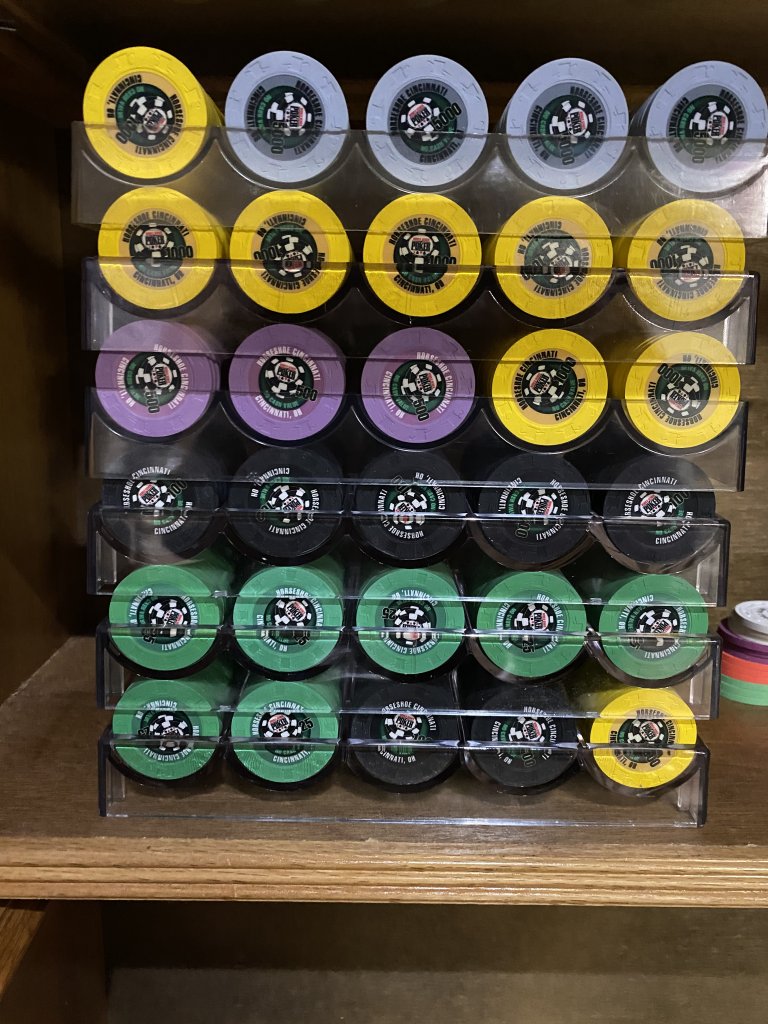 Last edited: