Flush
Site Vendor
Supporting Member
Joined

Jun 28, 2015
Messages

1,084
Reaction score

2,108
Location
Last Friday I was forced to resign from my job of 10 years. As a result, I will be forced to move in a big hurry very soon. I'd like to lessen the number of chips I have to transport to a different time zone, so here we are.
Large Boardwalk Cash Set - 39mm
$2000 shipped USA only
200 x 25¢
300 x $1
50 x $2.50
600 x $5
20 x $20
3 x $1000 (43mm)
The 260 high denom chips (minus 1k) are not spoken for in the split and remain available:
$370 shipped USA only
160 x $25
80 x $100
20 x $500
These chips are used, but the only sign I see of that is that a few of the ones could use a light cleaning.
These were created as part of a group buy. This design will never be produced again.
Silver Club Tournament Set - 39/43mm
$360 shipped USA only
PENDING
106 x t25
206 x t100
210 x t500
201 x t1000 (oversize)
61 x t5000 (oversize)
27 x t25,000 (oversize)
21 x t100,000 (oversize)
Including:
- 800 chips + spares
- Chipco racks
- 1 dealer button
These chips have seen about 10 games, but you'd never notice.
These were created by
@Quicksilver-75
. If so desired, he has given permission for more of these to be made - get ahold of him for details.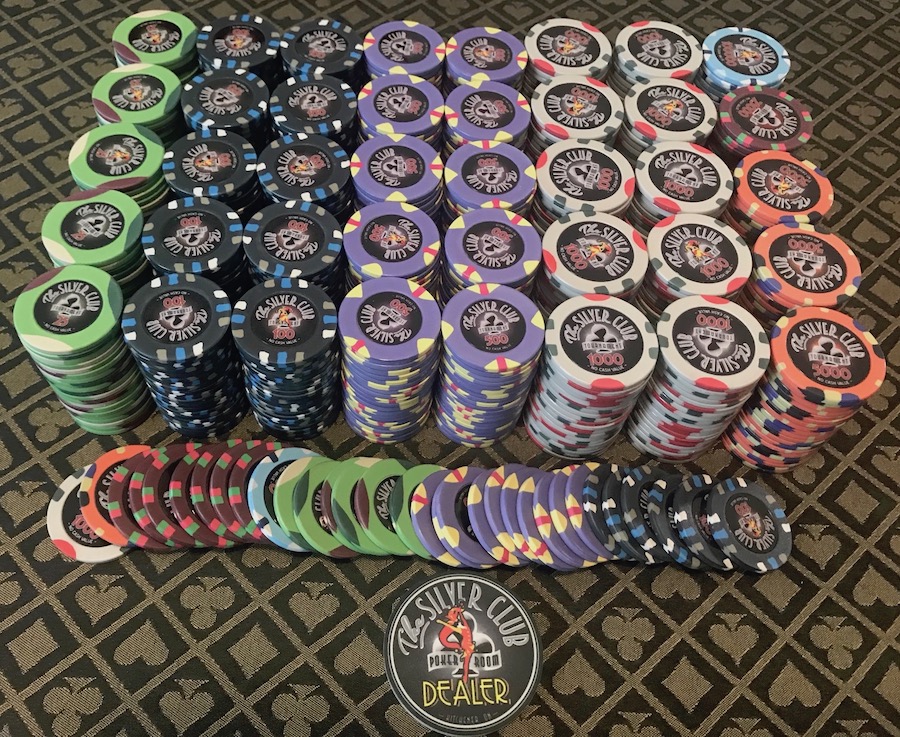 More Pics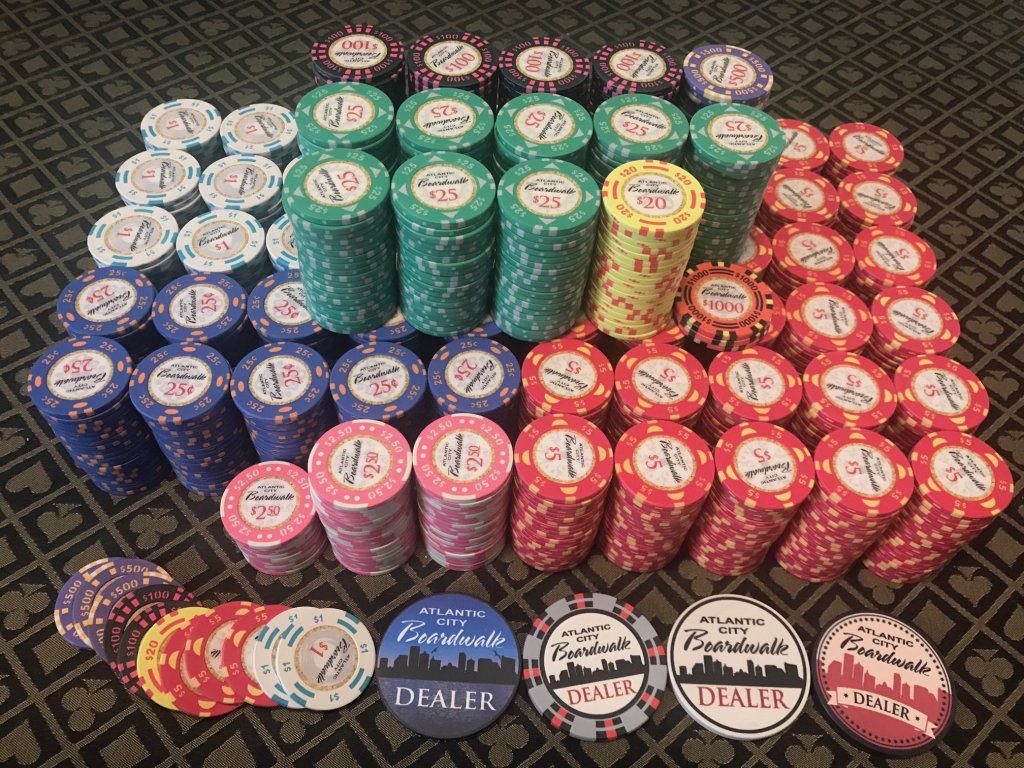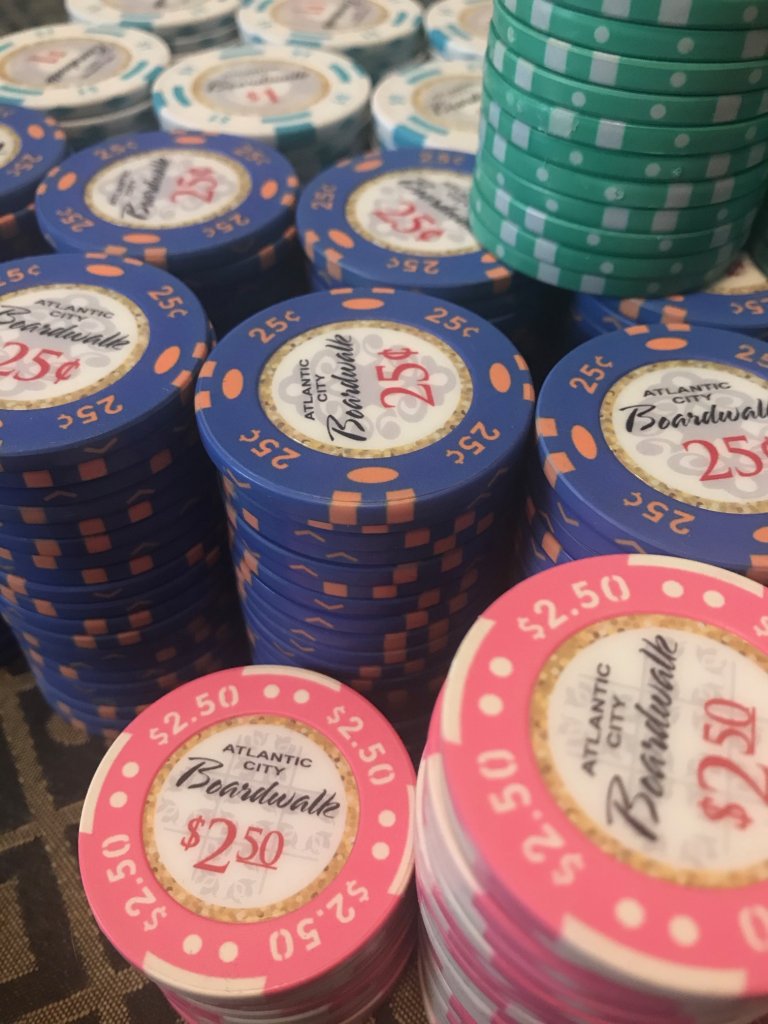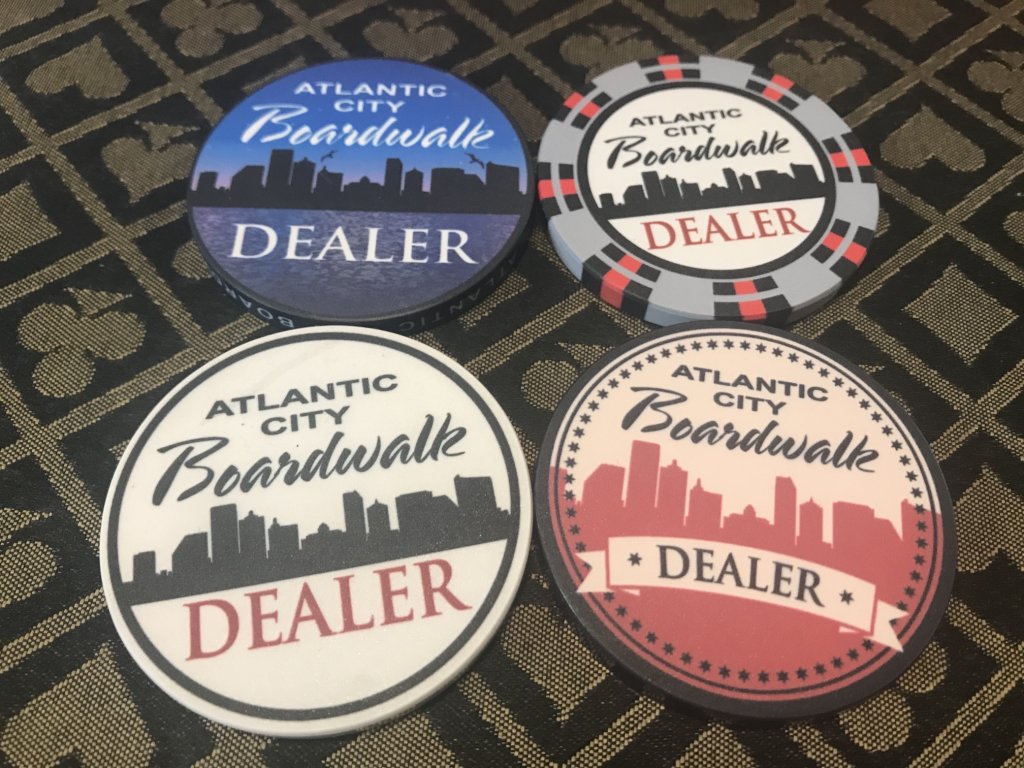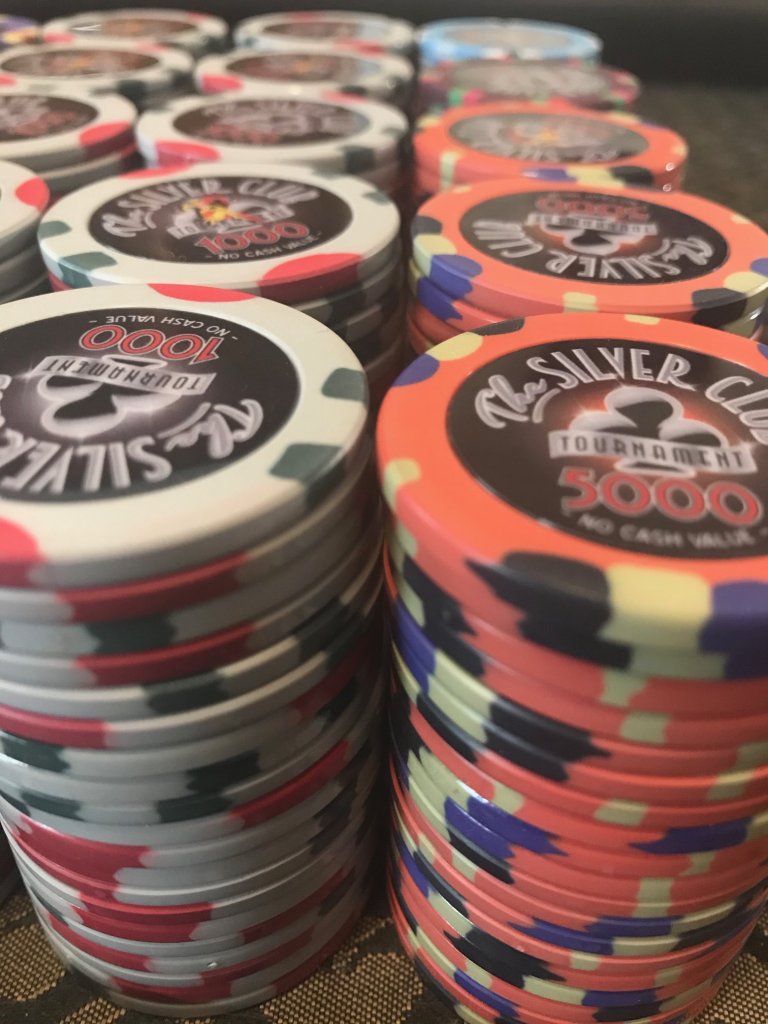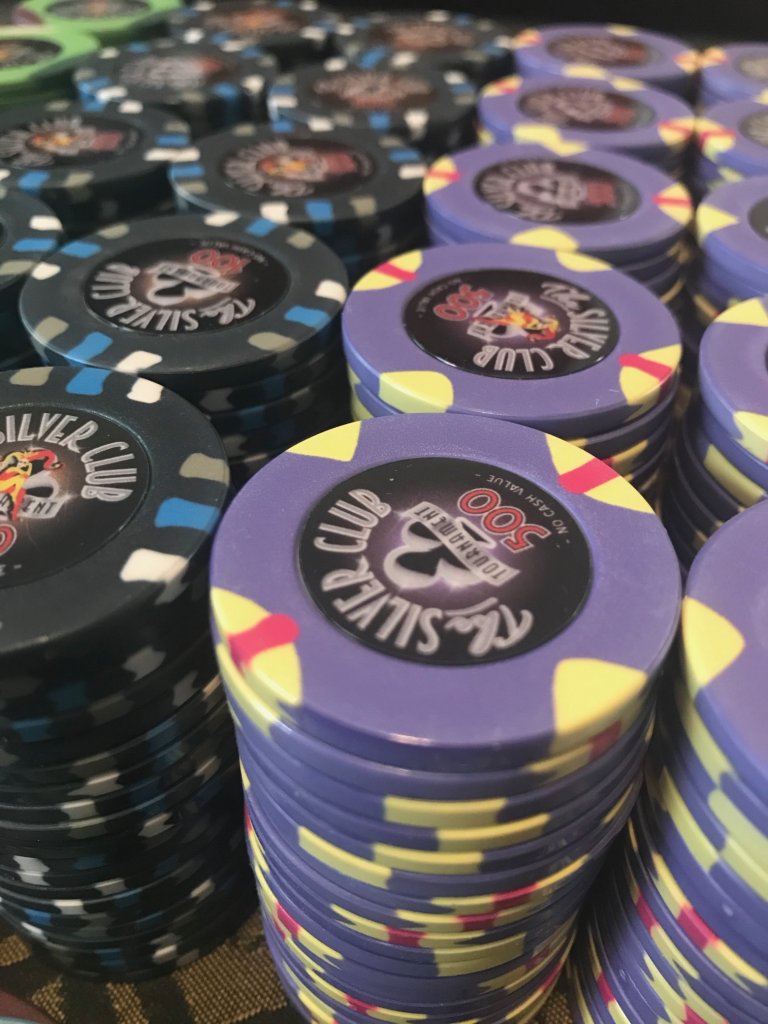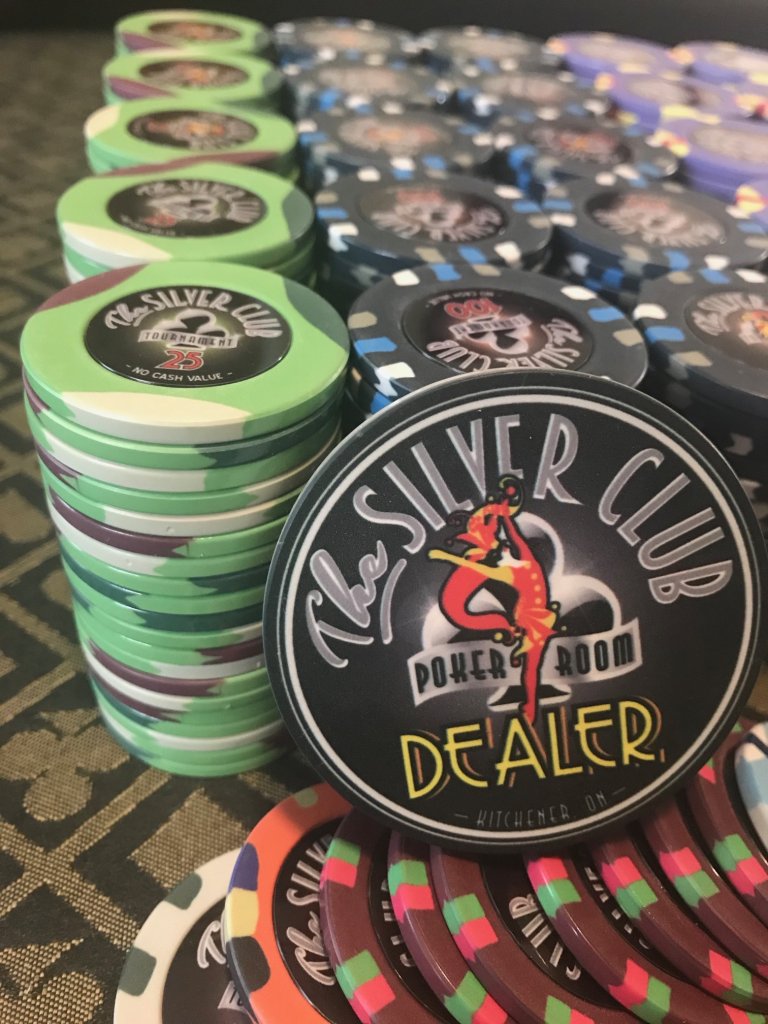 Last edited: