Condition:
Statements of condition are my opinion. I am not a professional chip grader. You may disagree with my opinion on condition (we all know what opinions are like). Please refer to the attached photographs and make up your own mind as to what condition the chips are in. I'm happy to send more photos on request. Anything pictured, including the racks, are not included unless I specifically say otherwise.
Dibs:
I will honor dibs only if called in this thread, so please call dibs here and then send a PM. Dibs means you agree to buy at the listed price. Please do not call dibs for someone else unless you are willing to buy the item if they do not want it.
Shipping:
Buyer pays for shipping. I will ship outside the CONUS, but I will only do so if the Buyer pays all costs and assumes all risks. Unless asked to do otherwise, I will ship by the lowest cost USPS method.
Splits:
No split lots at this time. If I decide to split, I will add split prices.
Payment:
PPFF or Venmo
Lot 1: SOLD
141
58 very good to excellent red starbursts. 22 appear to be slightly darker than the rest and are cancellation stamps. The chips need oil, so that could be the cause of the color variation.
Price: $175 $75
Lot 2: SOLD
64 red starbursts. The starbursts are worn, but the edges are still in good shape. One chip appears to be darker than the rest. Need oiling.
Price: $65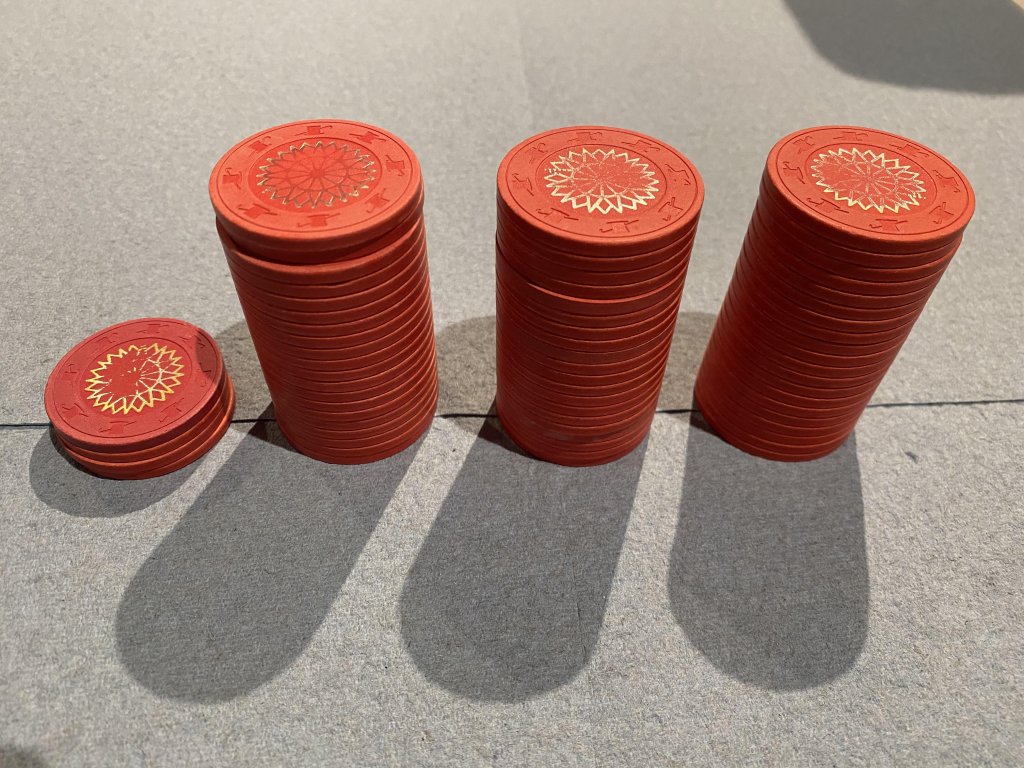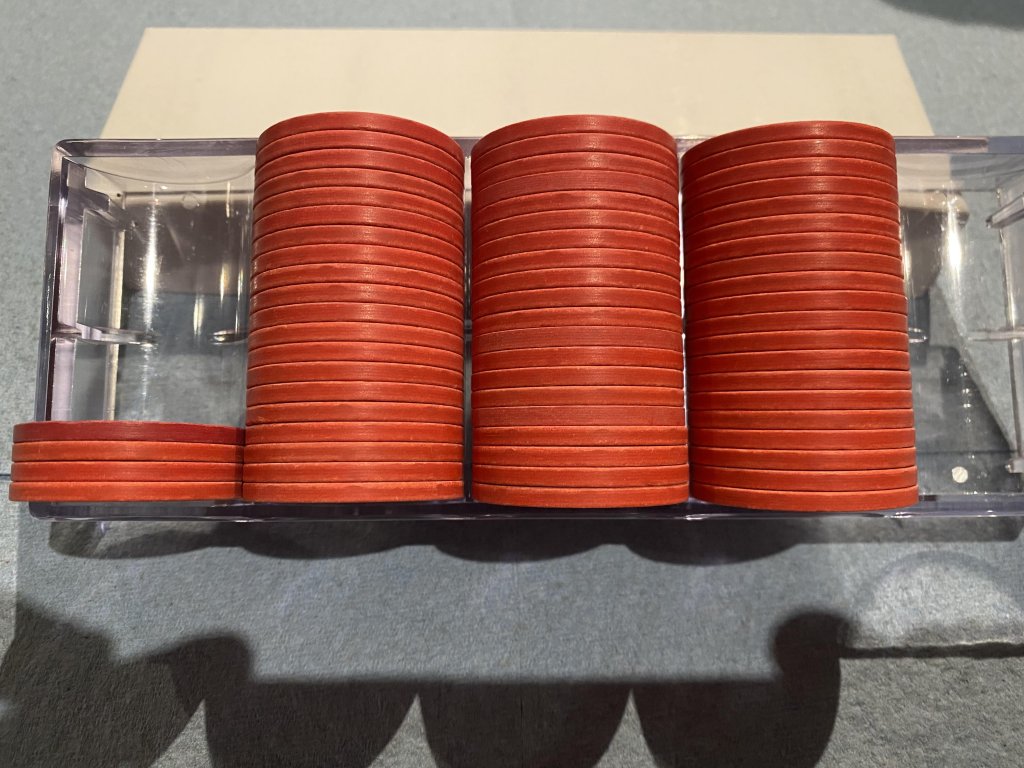 Lot 3:
81 used red solids. ACTA gaming school on one side. $5.00 on the other. The hot stamps are pretty well worn away. Still twenty to a barrel in a Paulson rack, but there are flea bites and rounding on the edges. One chip has a very large flea bite.
Price: $70.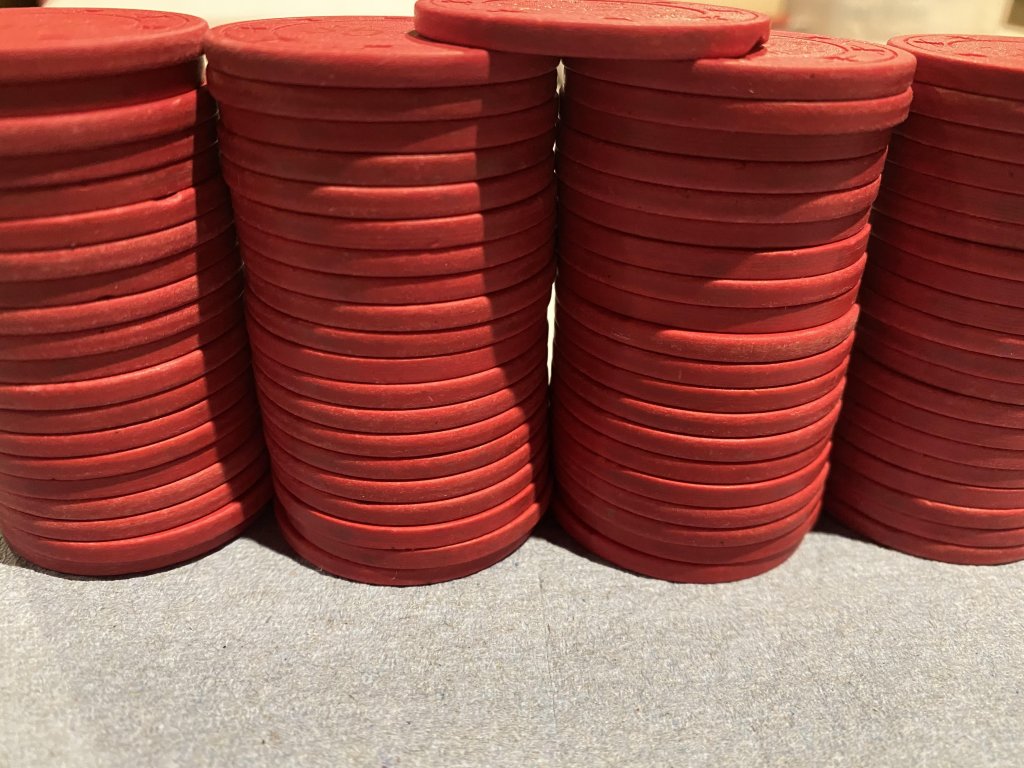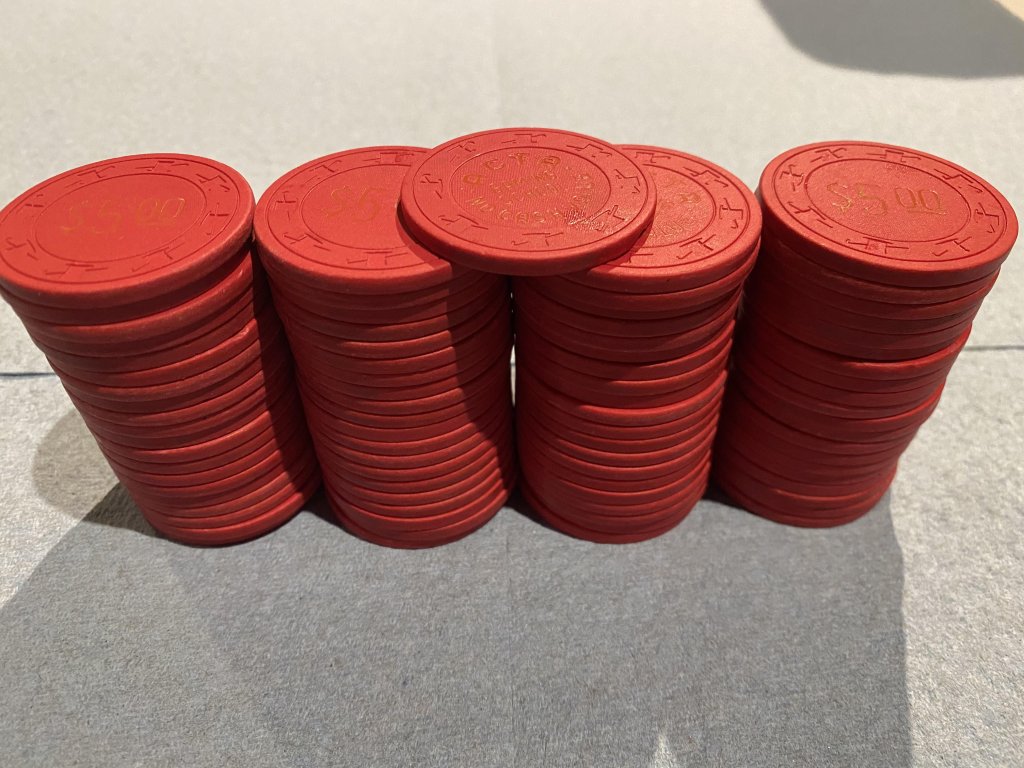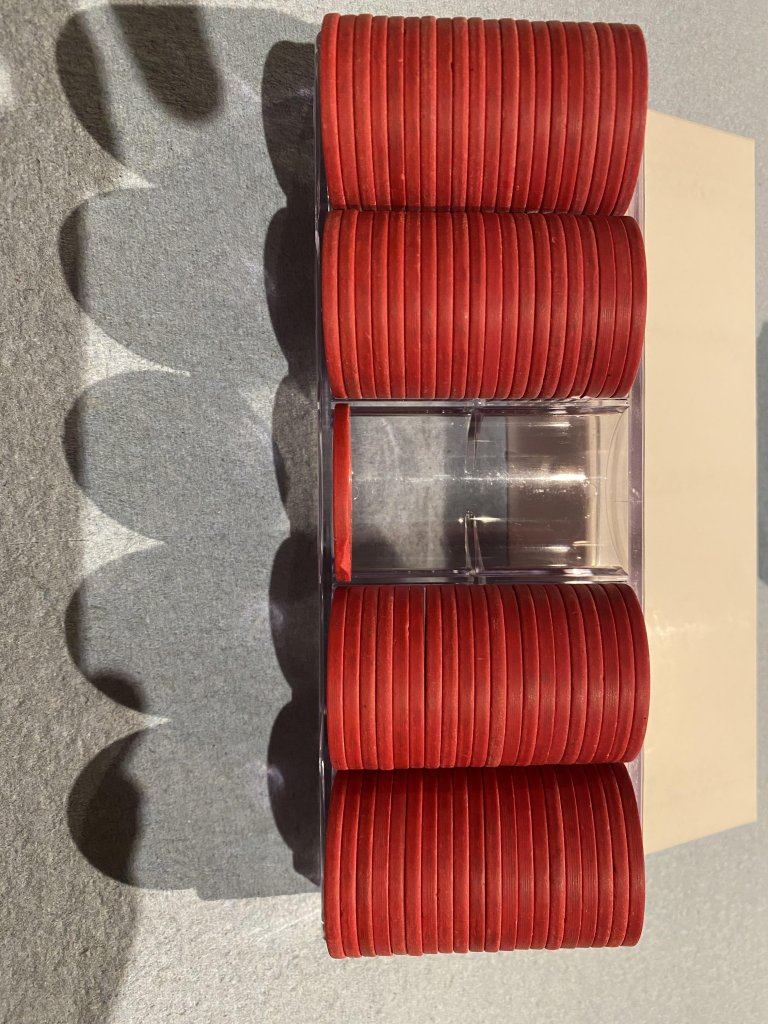 Thanks for checking out my sale!
Last edited: