4 of a Kind
Supporting Member
Joined

Jun 23, 2019
Messages

6,029
Reaction score

14,302
Location
Regular old school dibs sale...
Public first dibs is honored. Please stand by your dibs.
I am intentionally posting late so maybe some other people will see this who don't usually see this first. However its late and I won't be answering many questions tonight.
Packages go out Friday at the earliest.
Prices do not include shipping. Standard shipping rates apply. In the US most items will ship for $4 in first class padded envelope or $8.50 for a SFRB if you prefer. Similarly International rates for first class padded envelope under 8oz is usually somewhere between $7-$10 depending on destination and weight. Int. SFRB is about $28 these days.
Payment by Paypal only. Paypal FF appreciated but no worries if you don't feel comfortable.
Prices (not incl. shipping)
Saddle West $30 SOLD
CPC Tri-moon S-crown shuffle stack $22 SOLD
Aurora Star cash sample set $70 SOLD
Sundance Sample $20 SOLD
Aransas Queen Sample $25 SOLD
PCF Dealer Button $16 SOLD
DBs each (not PCF DB) $6ea SOLD
Dunes Baccarat Sample $45 SOLD
Paulson Color Sample Project (40 chips) $80 Pending
Singles Lot $30 SOLD
Plastic/CIC/Hybrids Lot $25 Pending
Paulson Color Sample project (40 various Paulson solids as pictured): $80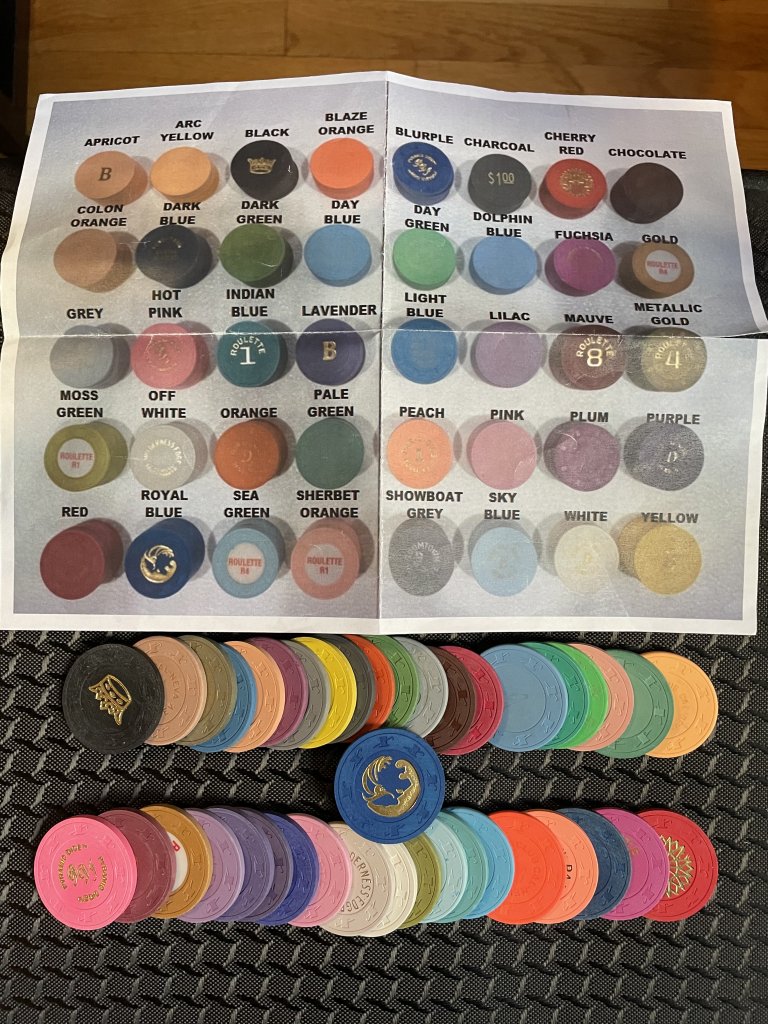 $30 for the lot: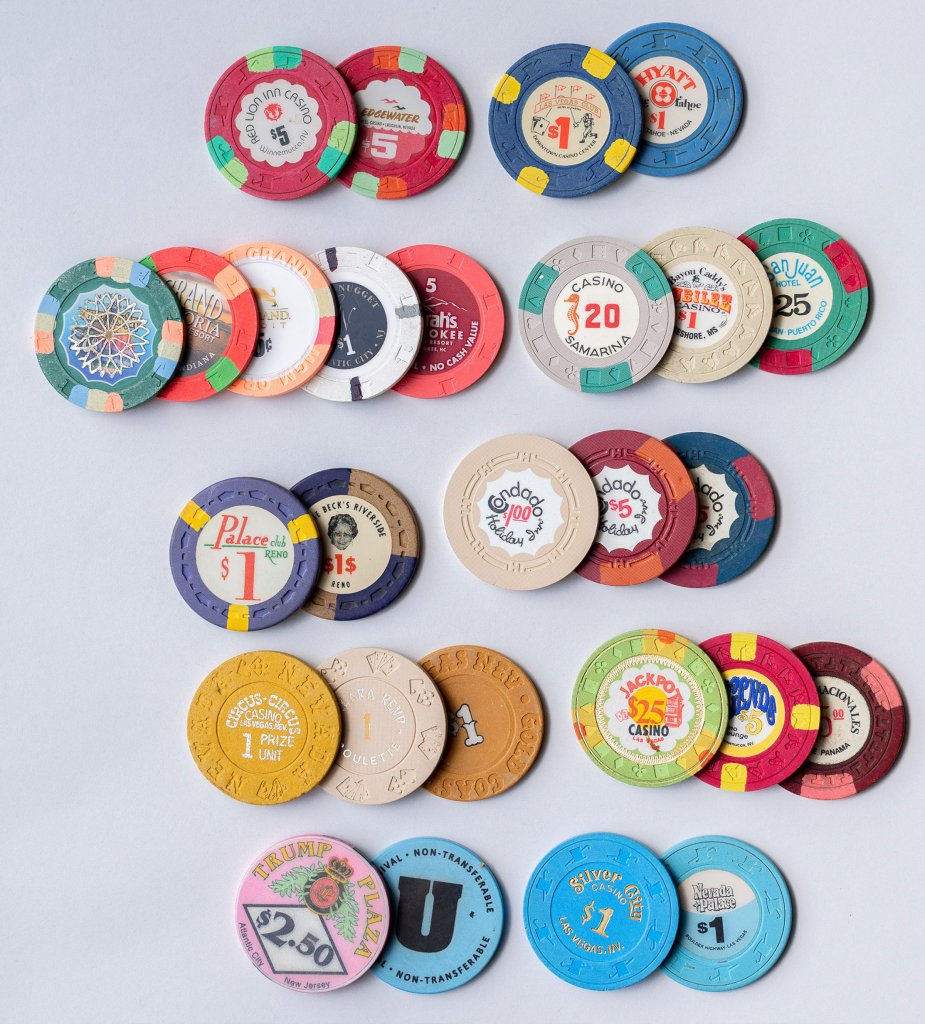 $25 for the lot (some oversized ~43mm):
Last edited: