Ok, still looking to raise funds to augment my most in play chipsets.
Again, I don't like doing first dibs sales, as I've lost out on so many things because of work or time zones, so I am going to again be doing this a bit different. I am going to wait until thursday April 2nd to see if people are interested. IF there is more than 1 person interested in purchasing, then game on. The people that post interest will have until Friday April 3rd GMT-7 to list 2 additional people to aid them in this quest.
And then at some point on Friday (or later?) I will post in this thread instructions to post some unknown picture. The first person (or their team member) that posts will get the rights to purchase.
This time up is an Outpost Casino cash set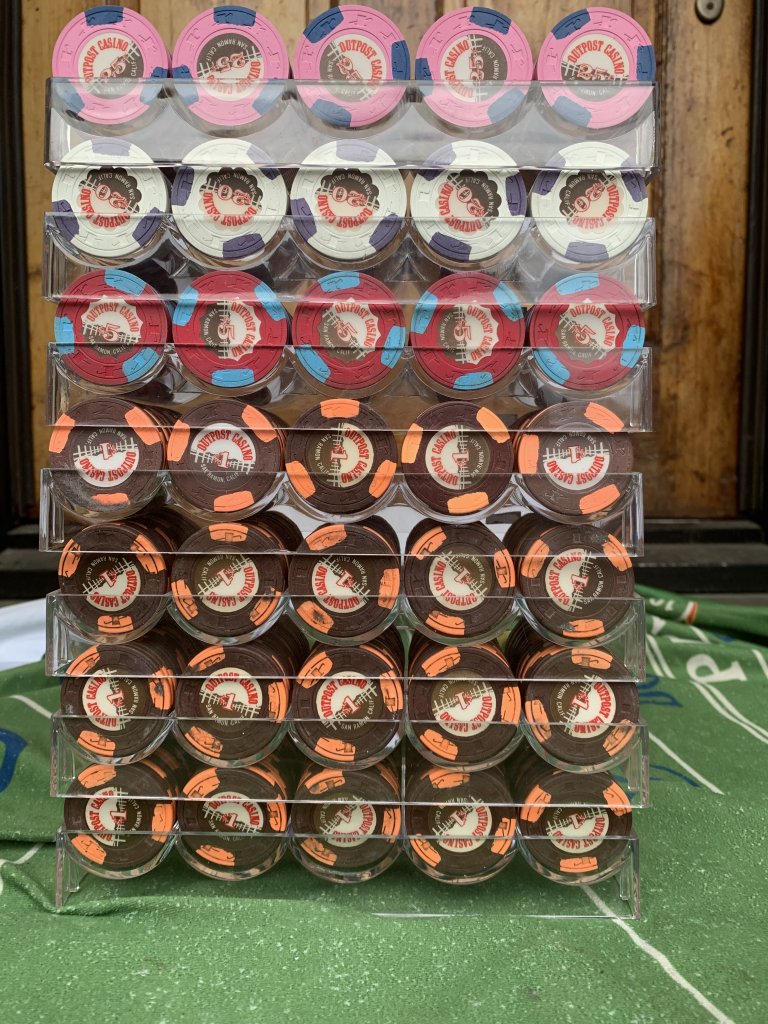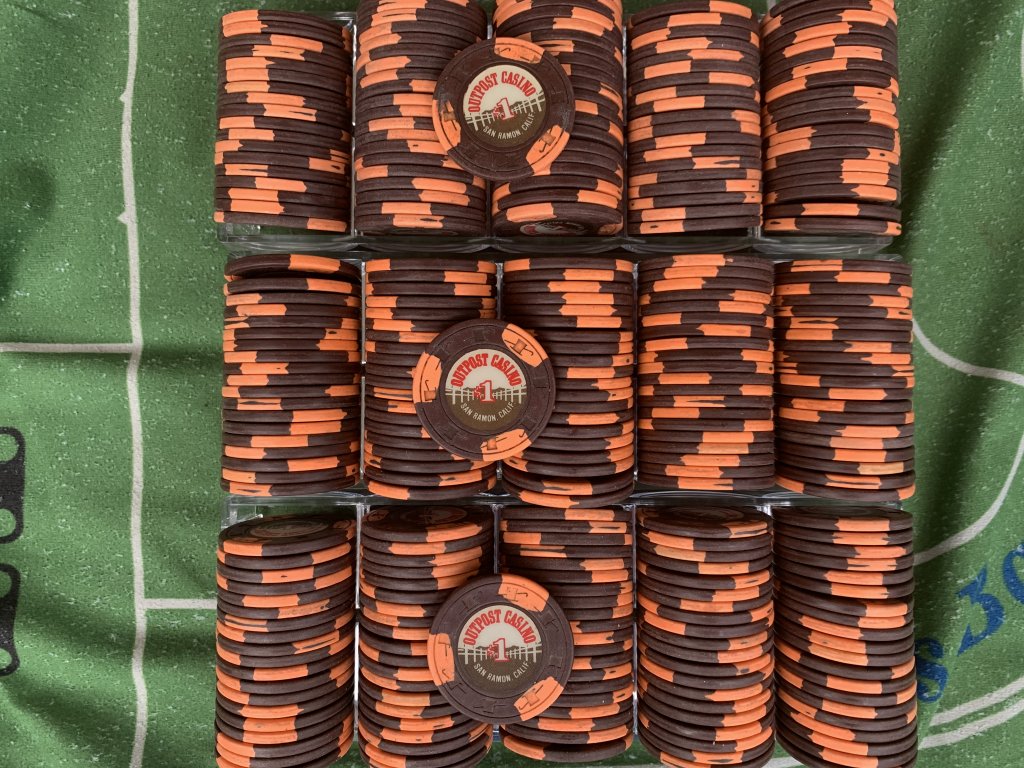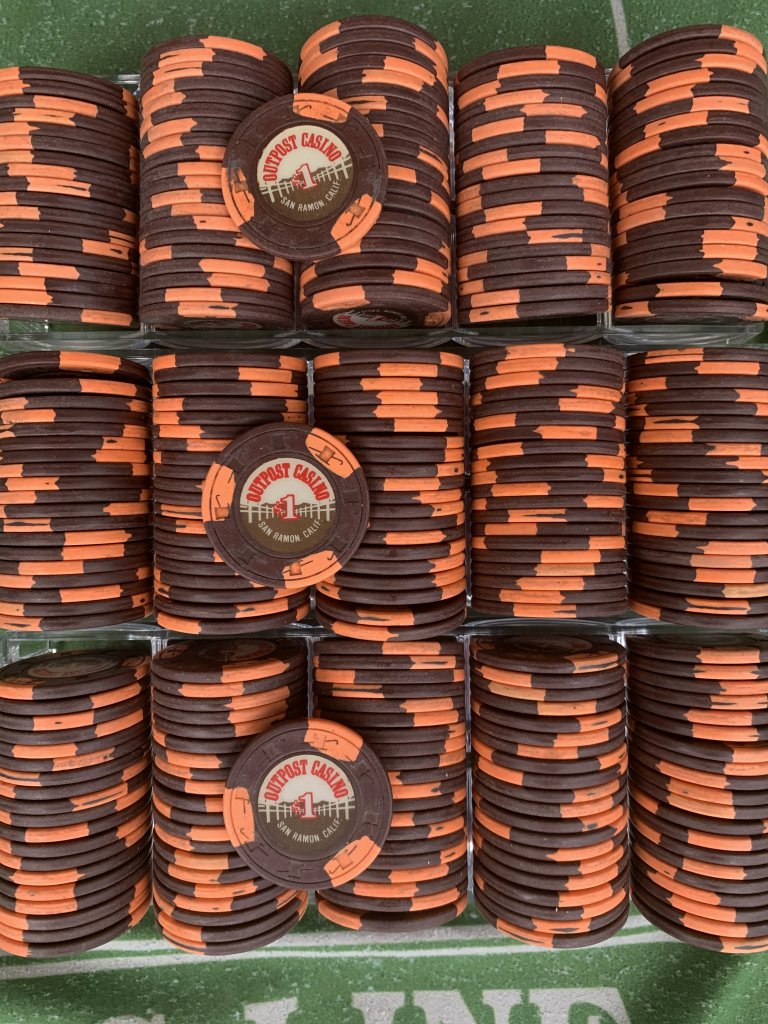 I purchased these from the original seller of the Outpost chips, about a decade ago. I saw that Rainmantrail more recently was posting sets for sale as well. Congrats on getting them all. I asked many times about the rack of dimes, but got nowhere.
Anyways, the set for sale will include:
1 rack of mint 25¢ chips (my valuation $300)
1 rack of good $1 chips (my valuation $85)
1 rack of excellent $5 chips (my valuation $200)
1 rack of very good $20 chips (just need a cleaning, condition is very good , my valuation
$200)
$190 NOW FOR THE RACK
ONLY THE $20 rack remains.
I'd like to ship everything out midweek if possible, so have dropped the price on the last rack!
The price for the set is $750 NOW $700 USD

The winner will also have an option to buy the other 3 racks at $60 NOW $45 per rack.
Shipping will be from Canada.
Paypal will be friends and family, or you cover the fees.
Good luck!
Mike
Last edited: