Two Pair
Supporting Member
Joined

May 17, 2020
Messages

429
Reaction score

638
Location
My goal was to build a mixed paulson cash set on a tight budget, and here it is.
I plan to overlabel the black WSOP cinci's and the green Harrah's Cherokees with 5c and 25c denominations respectively. There are more chips not pictured (more "nickels" and $1's) that i plan to keep until I am absolutely sure of my needs for my group of playing buddies.
Yes, I have 36mm black WSOP chips as nickels, and yes I did indeed mix conditions and didn't pay too much attention to synergy of edge spots and colors. I mainly set out to build a set with a strict budget of around $1/chip and I have achieved this goal. All said and done, I spent an average of about $1.02 per chip including shipping and I am a happy man.
These chips may not be particularly revered or collectible, and I know this set may not get much respect or admiration from seasoned chippers, but that was not my goal.
Did I get too excited and not exercise enough patience to slowly build maybe a nicer, more cohesive set? Sure. Did I over-buy? Maybe. Are my insecurities showing strongly with this post? yup. Will I look back on this set one day with mild shame or regret? Perhaps. One thing is for certain: Here I have a set that is light-years better than the dice chips that I am used to, and right now I am in love with these chips and can't wait to show them off to my crew!
Let me know your honest opinions.
Special thanks to
@Moxie Mike
@TheB00T
@redwine
@Apache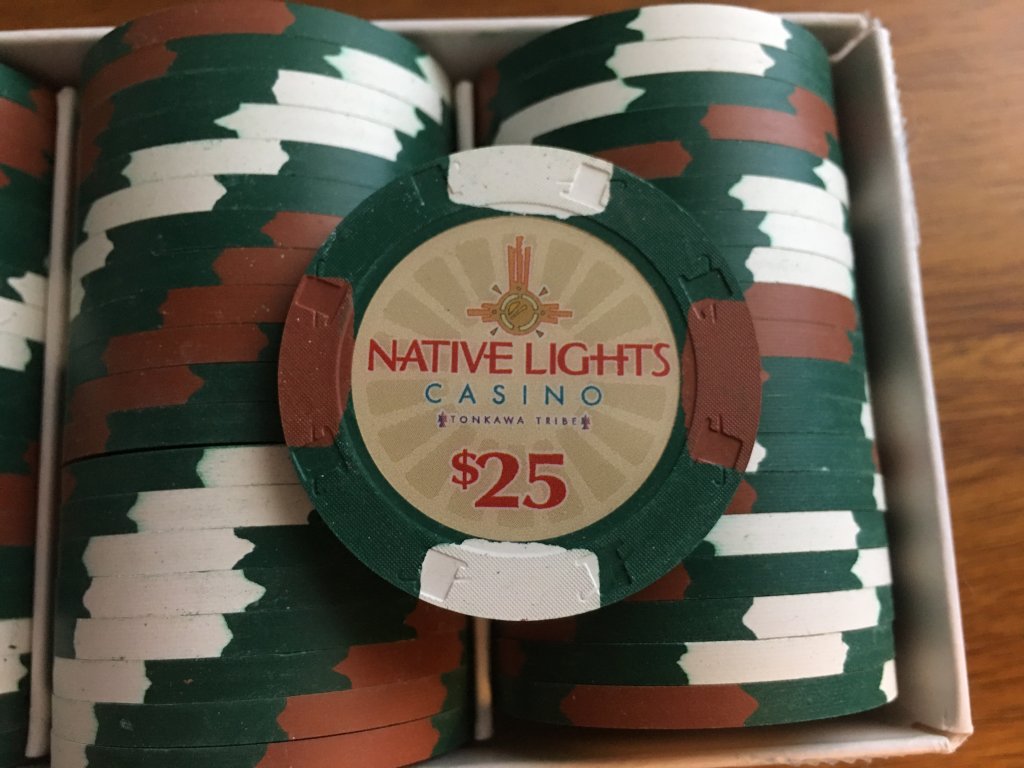 (NL $25's currently not at my location - will be selling 2-3 barrels as I will only need 2-3 myself)
Last edited: