4 of a Kind
Supporting Member
Joined

Jul 12, 2020
Messages

5,464
Reaction score

6,311
In my attempts to try to find an online way of generating hands, so far I have found this website.
http://en.castlots.org/playing-cards-generator/
It generates a randomly defined number of cards. I was thinking to allocate the first 4-6 cards to Player 1, the next 4-6 cards to Player 2, and the Final 5 cards will be the board.
E.g.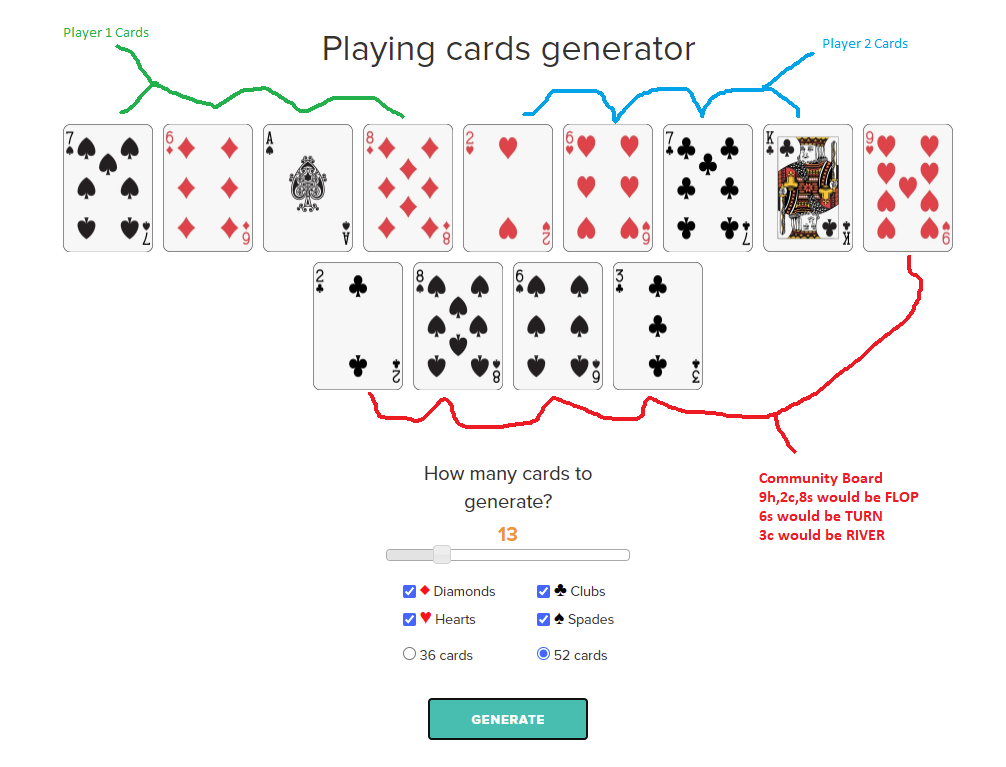 The amount of cards each player gets can be adjusted according to the rules of the giveaway.
Without doing it "live" and taking multiple photos, does anyone know of any other way this can be achieved?
Edit. random.org offers something similar.
https://www.random.org/playing-cards/