Hi folks I've got some Matsui WPS extras for sale:
5 * T25k V1 SOLD
5 * T25k V2
10 * T5k - SOLD
10 * T100 SOLD
10 * T5 SOLD
29 * T500 (v1 error, purplish) SOLD
15 * T1k SOLD
100 * T500 (v2 hot pink) Sold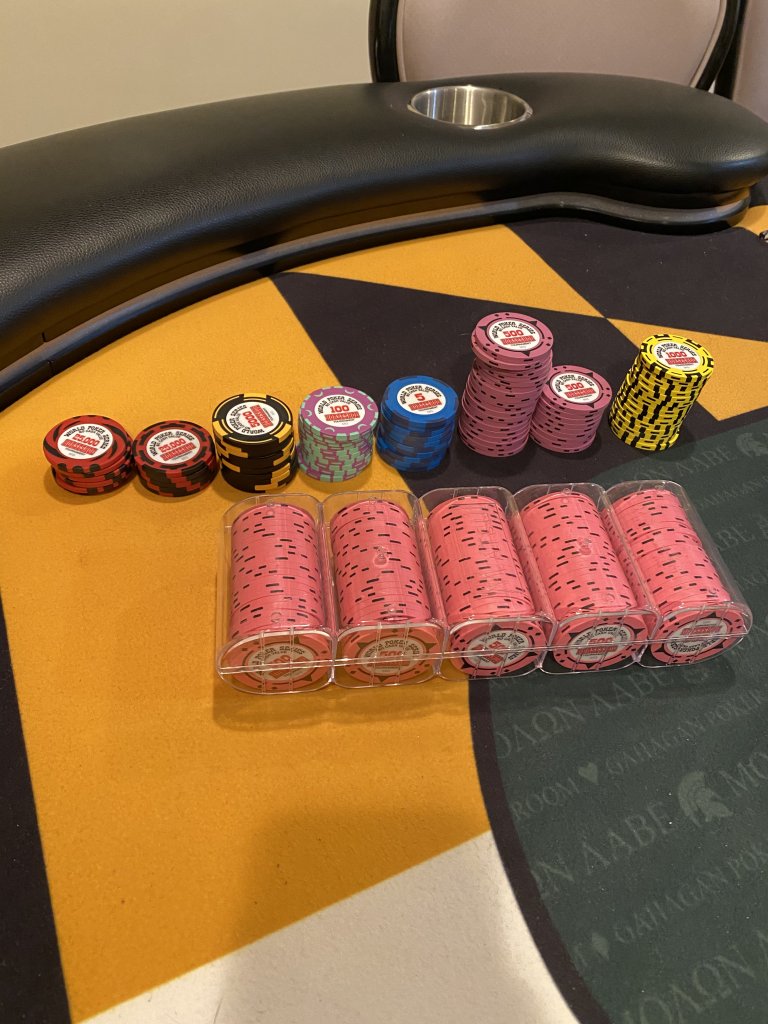 All chips at $1 each plus shipping. If someone buys the whole bunch I'll include two matsui racks if you want to pay for mfrb.
Preference to anyone buying whole lot then to largest quantities. Otherwise happy to split.
@MaxB
has first crack at T500s if he wants them.
Also happy to trade for 16 T25s if anyone has em.
Ppff only and happy to ship wherever at cost.
Last edited: