10 Matsui racks I bought from Tommy. One rack consists of a top and bottom part, and they are interlocking. Mint, unused outside of taking these photos.
65€ for all plus shipping.
SOLD
Selling the last of my extra dealer buttons. There are three LCO button colors, and one each of my Lady Luck Poker Room customs.
5€ / $5.50 each plus shipping
.
Lac Courte Oreilles:
LCO Yellow
SOLD
LCO Blue x1
LCO Green x1
Lady Luck Poker Room:
White
SOLD
Black
SOLD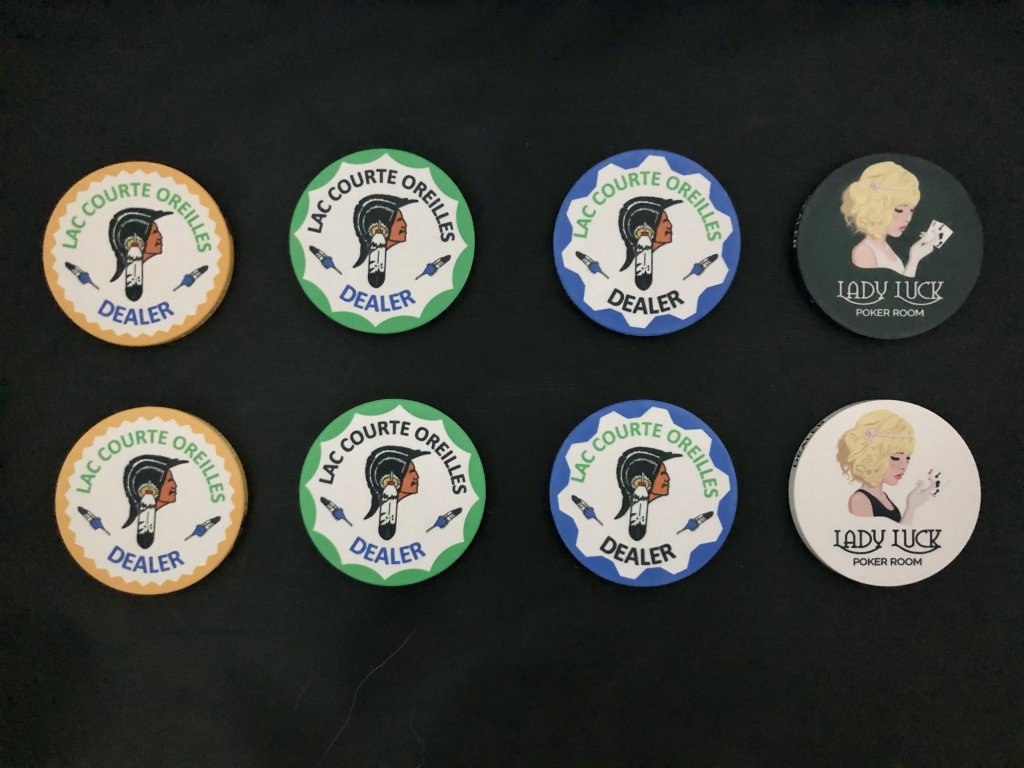 Please post in the thread and PM me if interested. Shipping from Finland. Payments via PayPal F&F, add 4% for G&S option if you prefer. Thank you for your interest!
Last edited: