Full House
Supporting Member
Joined

Jan 15, 2015
Messages

3,415
Reaction score

5,519
Location
I've decided to sell my Lady Luck cash set. The wife hasn't been getting paid for roughly 5 months now and I want to try and fill the distinct pool sized hole in our savings account. I'm not broke or anything it's just without her income it will take much longer than I anticipated to return the money for the pool we just bought. I'm selling these at zero mark up as a full set. My cost from Jim. I also have a few accessories coming that I've purchased for this set that the buyer will have first dibs on, again at my cost.
I know the more appealing portion is the fracs and there will be interest in splitting. I will not split unless the whole set is accounted for and if they are split there will be markup for a split of at least fracs for sure. So if you want them for Jim's cost, feel free to buy the set and sell off what you don't want.
Chips are mint, unplayed. Directly from the shipping packages into racks. There are the same rack check marks on some of these as the others he sold. Price is $1600 plus shipping. PayPal FF or Venmo. Buyer pays all fees. Any questions feel free to ask.
If these don't sell I won't be upset. This is a gesture for the wife to show I'm trying to refill the savings account and at the moment my other sets are off limits.
Breakdown
$0.50 x 200
@Goldfish
1 rack
@Mongoose
1 rack
$1.00 x 300
@50Geez
1 rack
$5.00 x 300
@50Geez
1 rack
$25.00 x 160
$100.00 x 40
@SiouxperStack
**UPDATE**Split prices for everything other than the fracs will be at my cost. I haven't decided on the frac yet but if everything is sold in a split everything but the frac will be at the cost listed below on the Chip Room invoice.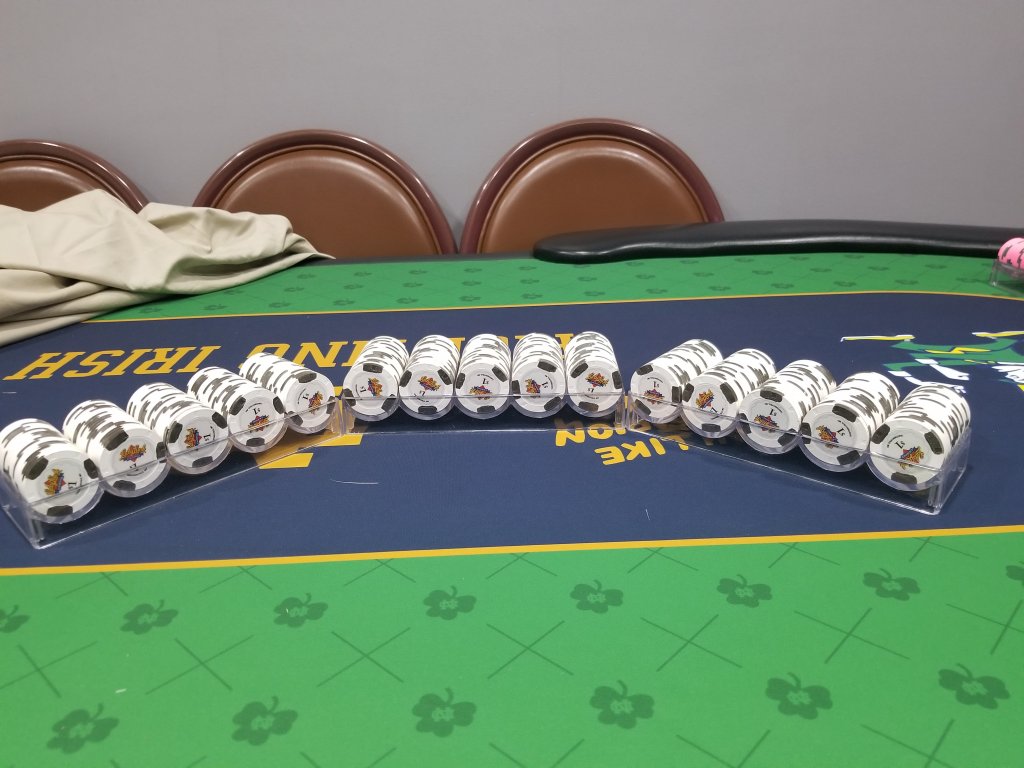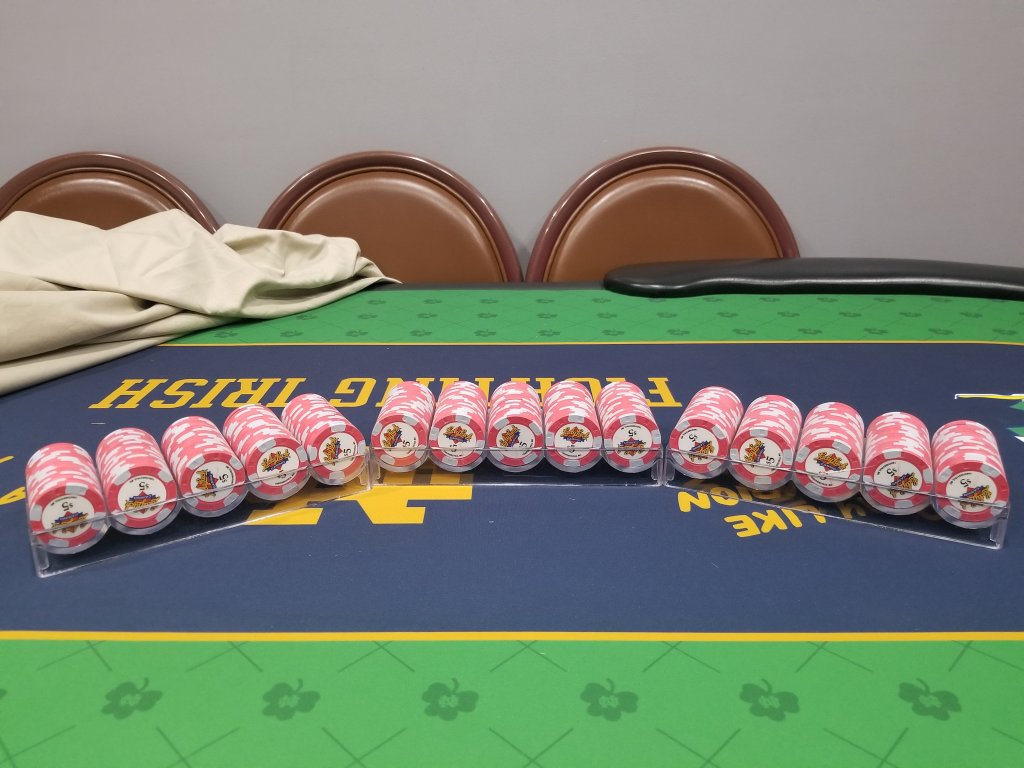 Last edited: