Joined

Apr 13, 2015
Messages

3,163
Reaction score

8,397
Location
I recently purchased the retired chips from the Lac Courte Oreilles (LCO) casino in northern Wisconsin (pronounced: lah-coot-oh-ray). These LCO chips are leaded THC-mold Paulsons, with shaped inlays on the higher denominations. The chips were used in this very small casino for 25 years, and are in much better shape than the non-leaded RHC formulation chips I have seen (for example, from the CIN/CLE Horseshoe buys).
I've bundled the following breakdown of chips to maximize the number of available sets. The pics below are a randomly selected set, so nothing has been sorted or cleaned.
n=100 x $2 THC chips (potential use as a frac) <---only available as part of a set, no single rack sales
n=300 x $1 THC chips
n=300 x $5 THC chips
I'm also including a free rack of ceramic $5 chips, for those with games that need four racks of $5s
n=80 x $25 THC chips with shaped inlays
n=20 x $100 THC chips with shaped inlays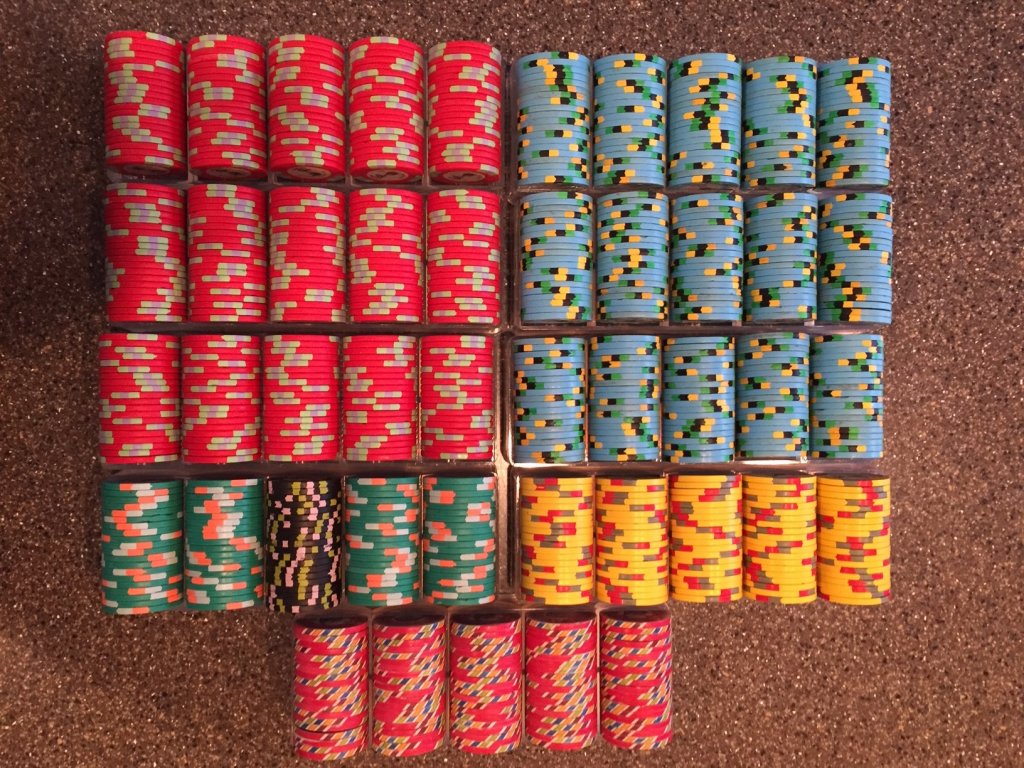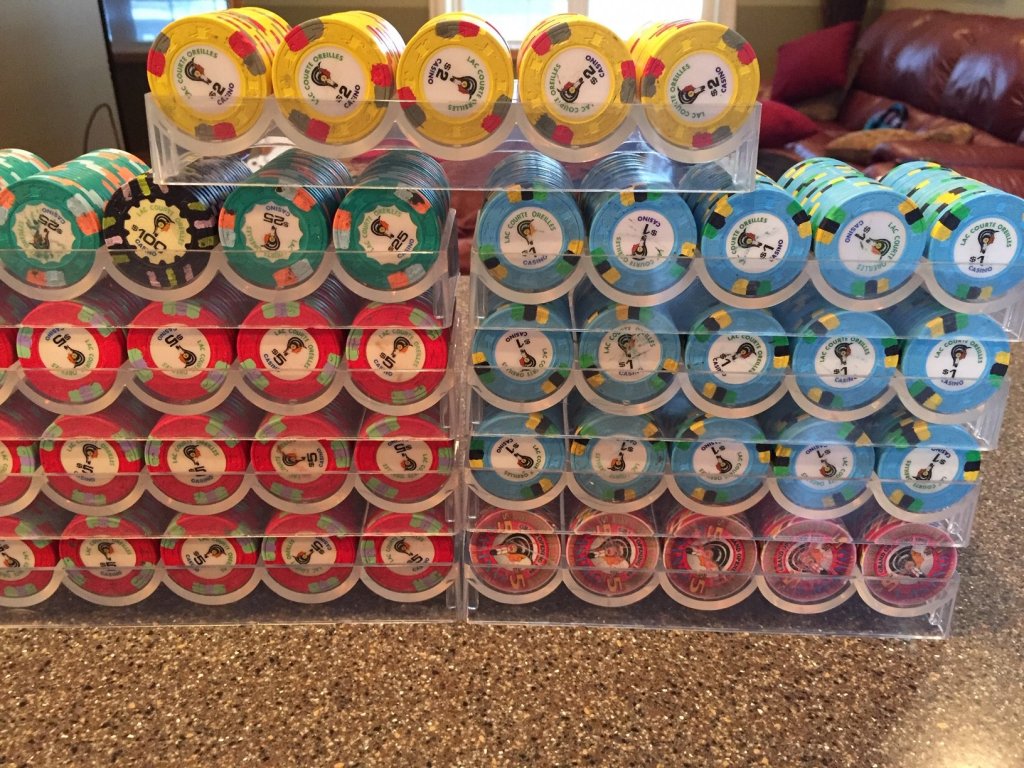 Price for a complete THC set is $1,700 + shipping (e.g., $19 for LFRB) via PayPal F+F or buyer pays fees. Buyers assume shipping risk (FOB my post office), but insurance is available for purchase per standard USPS terms and rates, and international buyers are welcome. I package extremely well. As with other used casino sets, some chips have rack checks that may or may not come off with cleaning. I used a Magic Eraser to clean up several in my set. For stand alone purchases, or for add-ons to these sets, I have more $1s available for $200/rack + additional mixed racks of $25/$100 available for $300/rack (80/20 mix).
I am open to trades for interesting chips, including: a rack of Palais de Congres $5 and maybe a rack of PdC $10 + Wynn charity event T25s + Empress Star secondary tournament chips (especially T25k and T100k). If you have TRK Deadwoods, PM me so we can work something out! Pics below are close-ups of representative chips pulled from a random set to show condition:

Last edited: