I bought a full set of roulette chips from the Chip Room, because I wanted the green and yellow chips
This leaves me with a LOT of extras.
Here is what I have for sale, by the rack:
400 x brown
400
100 x tan
400 x light blue
400
100 x violet
Added:
100 x darker blue (photo not shown, but available upon request)
Not official color names
Price is $35/rack. Shipping and racks not included in that price.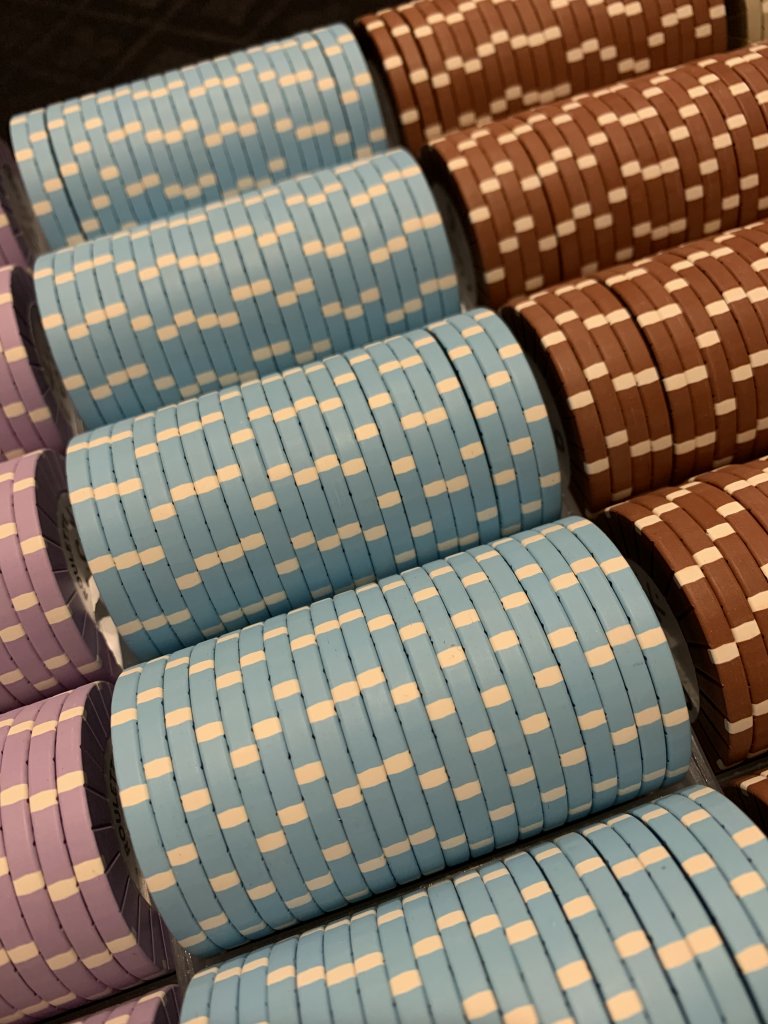 Last edited: