House cleaning continues.
9 sharp edge inlay TRK shuffle stacks. Different prices for the different colors, so please look carefully.
All shuffle stacks are 10 chips.
10 x yellow, $50
10 x fuchsia, $50
10 x blue, $40
-pending
10 x green, $40 (3 available: 2 sets sold, 1 pending)
10 x black, $35
10 x grey, $30
10 x mixed, $35
They are all "EE", except the grey are "GG".
The weight on these varies, so I've shown each color on the scale. The 3 green stacks vary in weight a little bit, but are all in the same ball-park.
I'll cover shipping.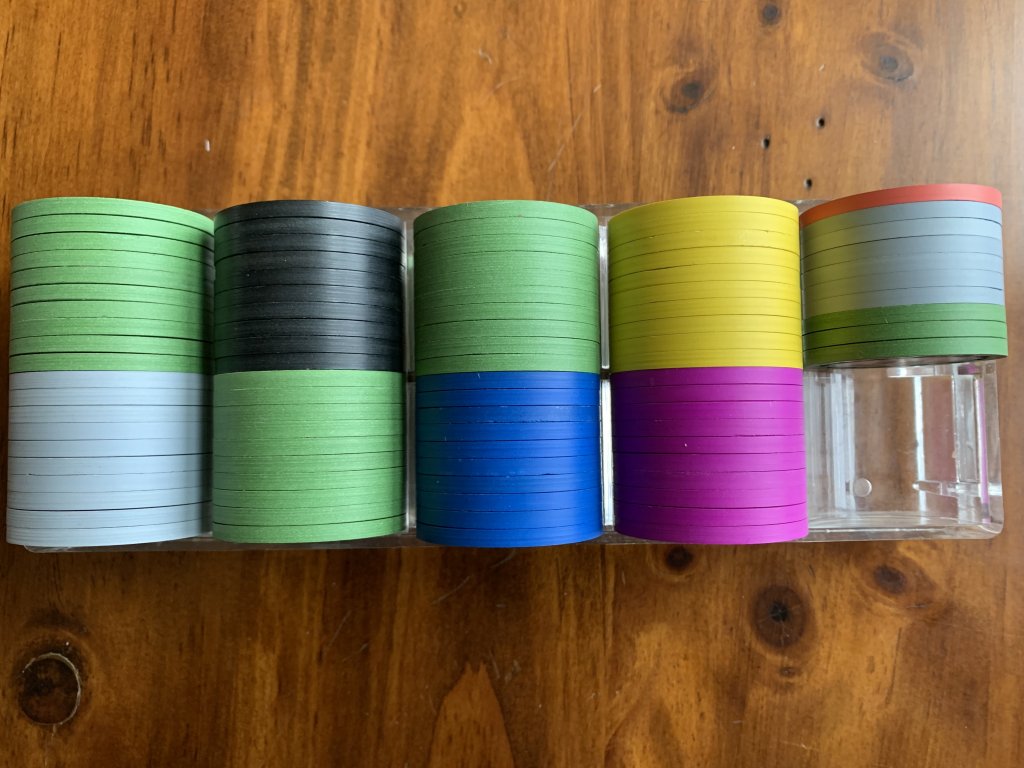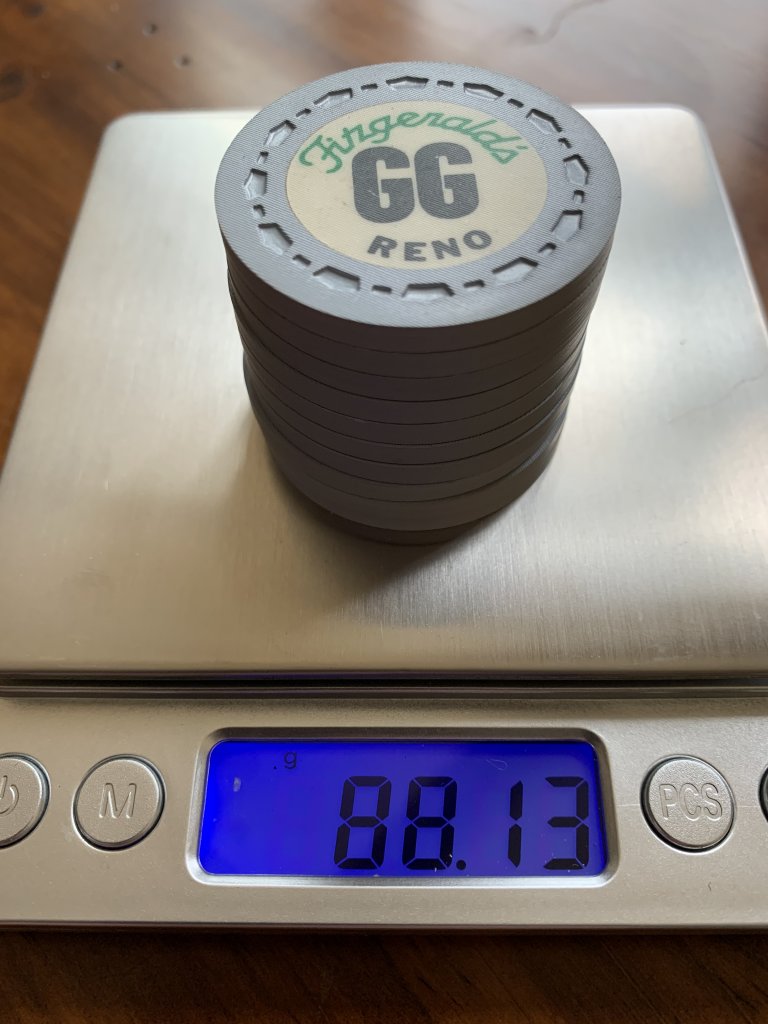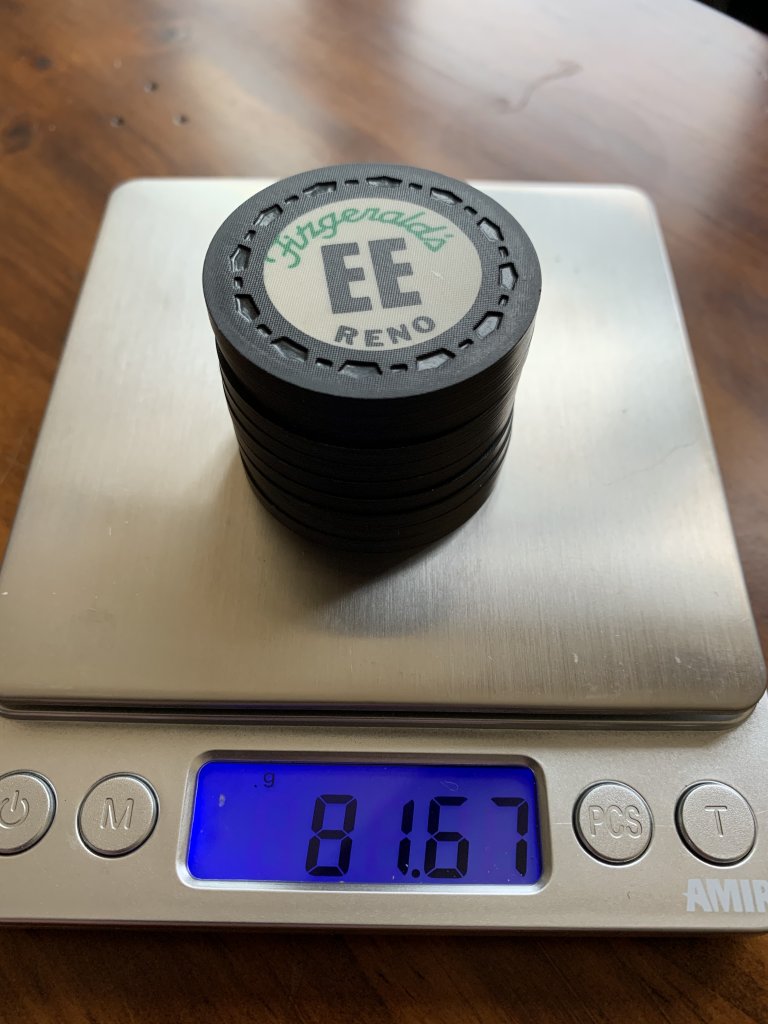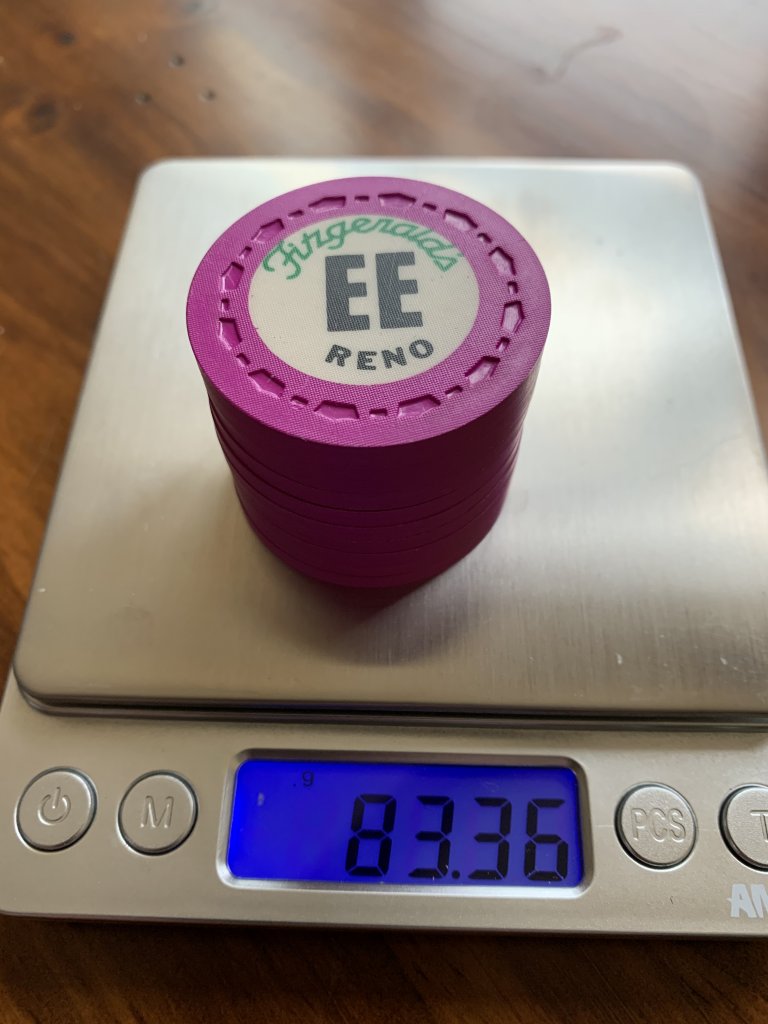 Last edited: