Joined

Mar 13, 2018
Messages

445
Reaction score

819
Location
Spent about a year putting together a convoluted, constantly expanding/changing mixed/relabel set and gave up the ghost recently.
I'm too strapped for time to check out what market prices are for these chips, but I do know what I paid for them, so just going with big discounts from that to get these things sold.
Since these are already heavily discounted and I'm optimizing for saving time,
I'm not interested in negotiating for further discounts.
Also, apologies to all the wonderful folks here from outside the USA, especially the ones I've bought and sold from, but it is too much of a hassle for me right now to deal with anything but flat rate USPS shipping. Thus,
all prices include USPS flat rate shipping, but I'm only shipping inside the USA.
Also, only
splits by the rack.

This is a dibs sale.
Please respond with interest in thread, and then PM me shortly after to work out payment/shipping details.
Thanks for looking!
Indiana Grand Primary Snapper x 200 - SOLD​
Bought for $370/rack,
selling for $300/rack
Very good condition, sharp edges.
Originally bought a rack of these to use as relabeled quarters for my
HSI
cash set. But loved them so much seeing them in person that I bought another couple of racks (with the intention of buying even more lol) to use as a workhorse chip in a relabel set. I'm keeping the rack for the
HSI
's, but selling the rest.
Some of the nicest chips I've ever owned, even though they're RHCs. Just a gorgeous color combo.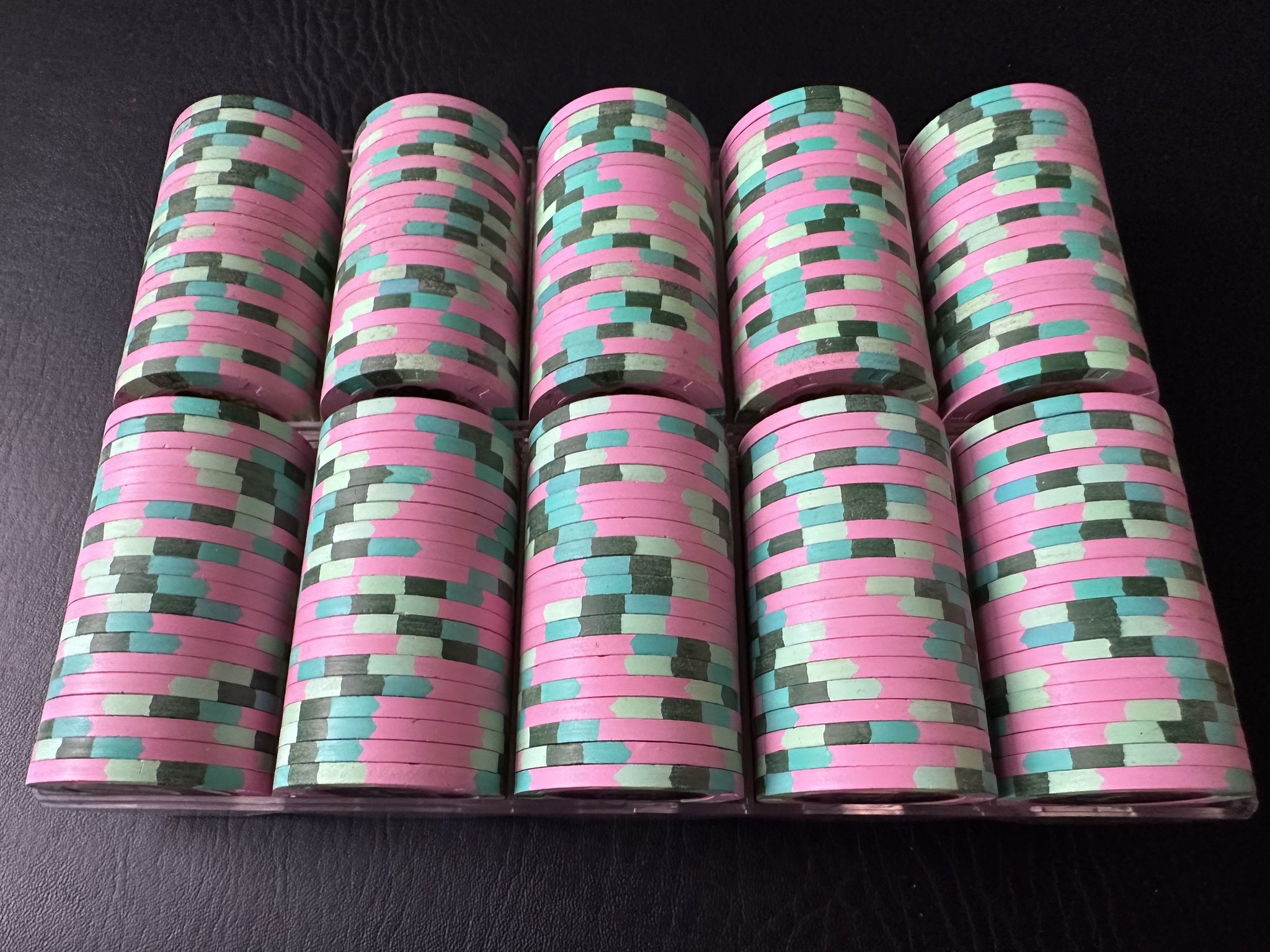 Mark Twain Terrible's $5 x 198​
Bought for $375,
selling for $320 $280
Good condition, edges not sharp, some fleabites, but chips stand on edge. Easy to shuffle. Included is a 199th oversize inlay chip.
Gold
THC

solid x 100 - SOLD​

Bought for $100,

selling for $85

Excellent condition, fantastic color, would make a great relabel frac.

Note that 99 are hotstamps and 1 is a labeled chip.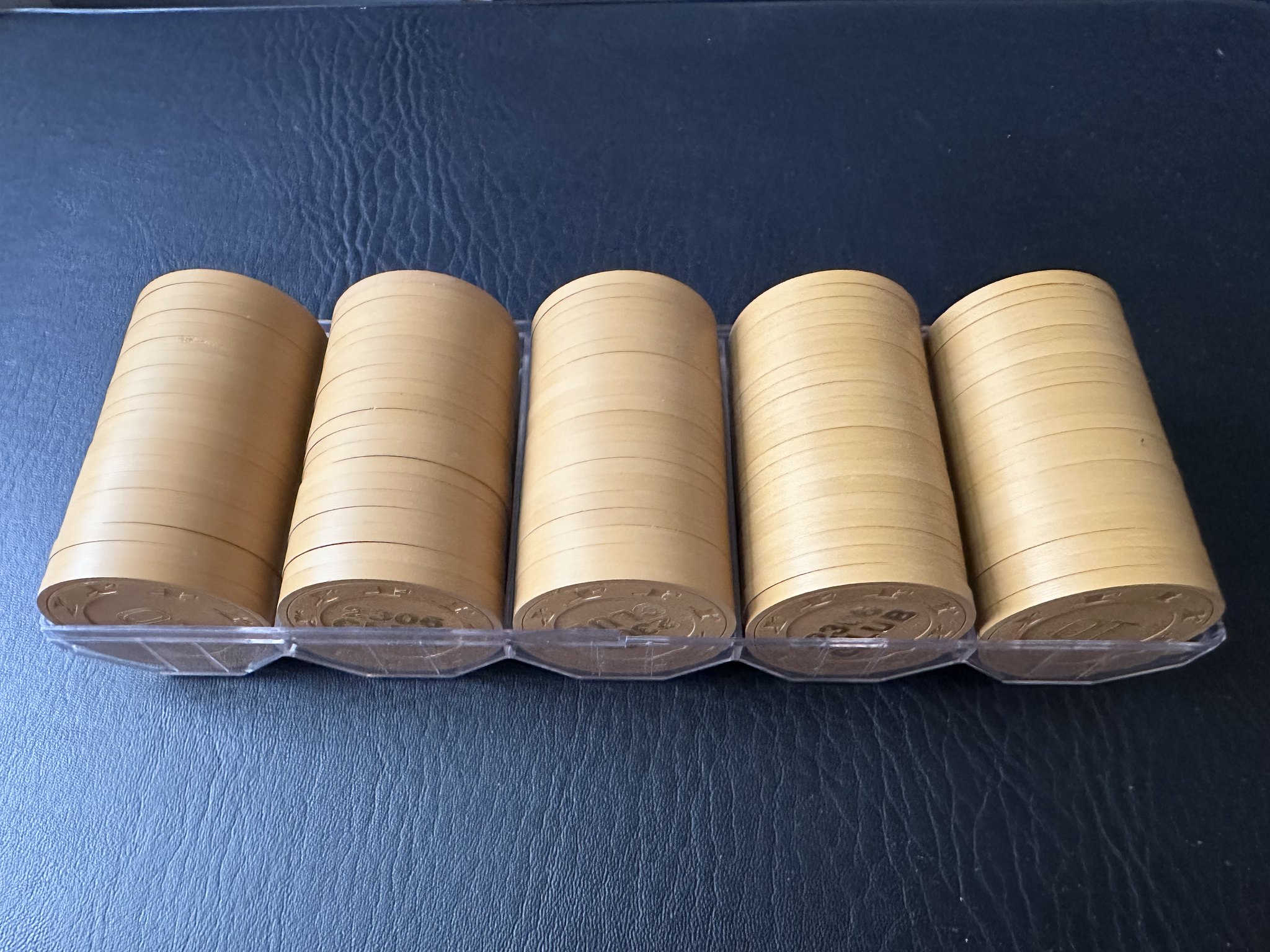 Agua Caliente Cathedral $1 x 20 - SOLD​
Bought for $60,
selling for $40
Recently sold a few racks of these, but realized I had a barrel left over.
Excellent condition, sharp edges, just a little dirty (but not much).
Last edited: