Thought I was back in the poker/chip game, but I finally agreed to have a second child and my wife is pregnant with twins lol. So I'm raising some funds for all the extra costs.
Unsure what prices are on these at the moment and I'm probably going to take a hit but price is $1950 USD shipped.
I've got no issue with splits myself, but shipping from Aus is a bitch in small packages so it's probably best to ship in one go and arrange splits once they land in America if that's what anyone is looking to do.
Condition can be seen in pics and I'm happy to take more, but I sourced the set with sharpness in mind as I'm a condition snob. Some flea bites on some of the $5s though.
Numbers are
$0.25 (label replaced $500s) - 102
$1 - 202
$5 - 282 (looks like there is only 1 GO chip)
$25 - 80
$20 (label replaced hundos) - 20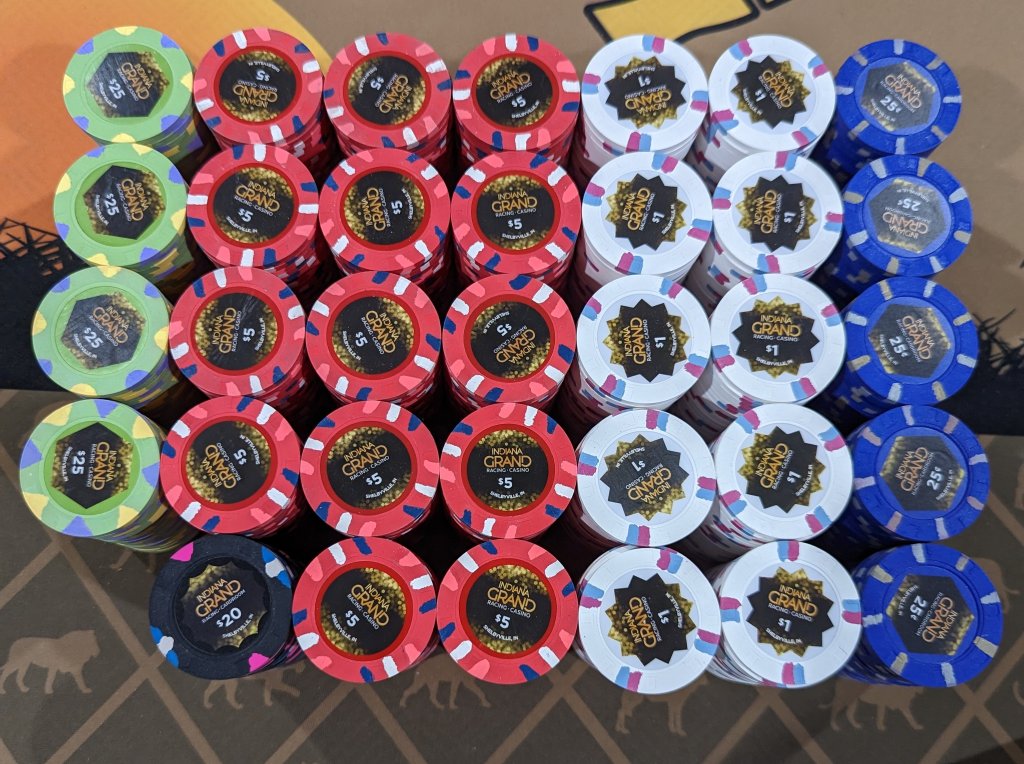 Last edited: