Joined

Aug 10, 2020
Messages

1,028
Reaction score

1,642
Location
Greetings all! I have come to the realization that such a gargantuan set is unnecessary for me so I have decided to cut the fat. These were all purchased post TCR sale and a premium was paid for them hence the prices. I'm sorry if you think the prices are too high, but that is what I have in them and that's what I need to get out of them. Prices will not be reduced as I would rather hold onto them then take a loss. EVERYONE out there has overpaid for chips at one point in time especially to finish the set. Before thread crapping...take a long hard look in the mirror and then please move along. I'd appreciate it.
Up for sale:
100
x 500 primary $120 per barrel
60
40 x 1K secondary $380 per barrel
20 x 1K primary $300
25
x 25K secondary (sold in batches of 5 for $175)
All chips are new, unfelted, and mint. Buyer responsible for shipping and pay PPFF or add 5% for goods and services. Please note that I reserve the right to give priority to bigger purchases.
First response in the thread with "Dibs" (if you want them) or "PMing" (if you have questions) has priority.
Post in the thread before sending a PM, so that others can tell if still available.
"Dibs" means you are making a solid commitment to buy, at the posted price. Releasing is reneging.
Send follow up PM with your info if you "Dibs."
So far everyone here has been pretty cool to me...so no asshat rule needed as of yet!
Thank you for looking!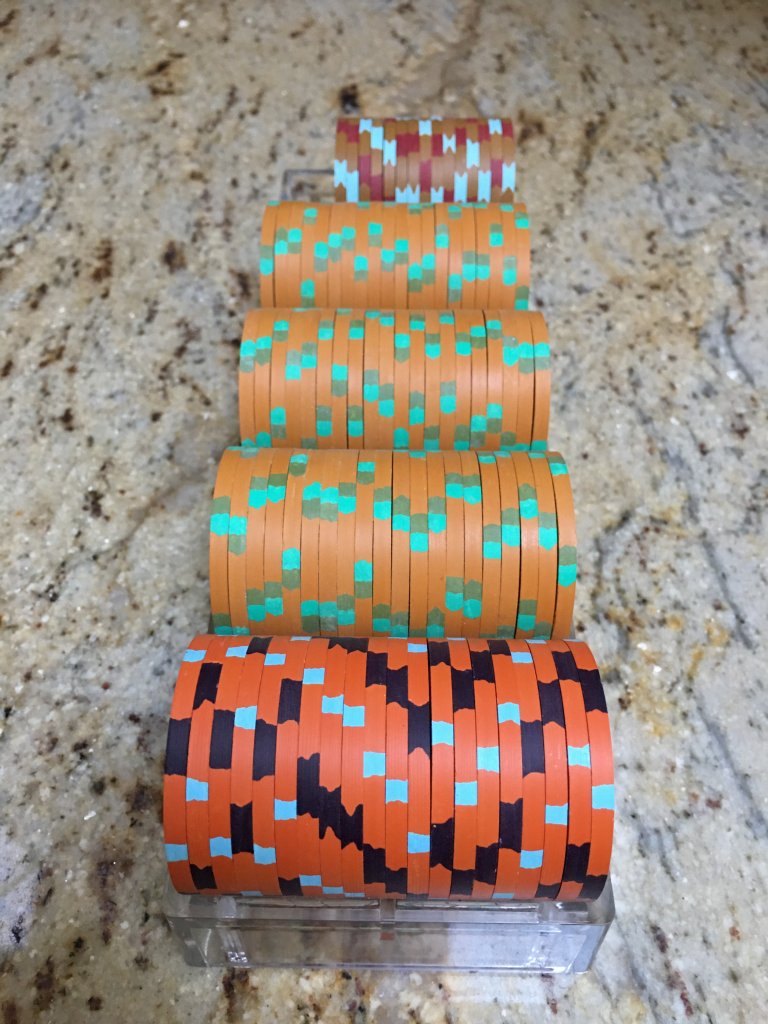 Last edited: