I was lucky enough to get Inca911's Coastal Gaming set earlier this week and have decided to let go of one of my sets. Although there are plenty of these chips out there, I think this set is one of a kind - well, at least the $5's are. The $1's and $5's have been cherry picked from thousands of chips and stack even in stacks of 20. I have a few extras to go with the set. 1,250 chips, 5 dealer buttons, 5 standard cut cards, double deck of plastic cards (never used), 12 decks of paper cards (blue and gold I think - never opened). These will ship in 2 USPS flat rate boxes, I'll go $1,800 plus shipping. No international shipping, sorry.
Not looking to split, but if all chips are accounted for - and the split is only amongst 2-3 people I guess that would work.
400 x $1 cherry picked. Although probably only slightly better than average. See the one close up shot of a random stack.
20 x $2.50
600 x $5 (regular) cherry picked. Best I could find. Several pictures of the edges below. This is what makes this set special.
100 x $5 (limited edition). cherry picked. Not quite as nice as the regular chips, but better than average. There are 20 each of each design, 40 of the holiday chips.
100 x $25
20 x $100
10 x $500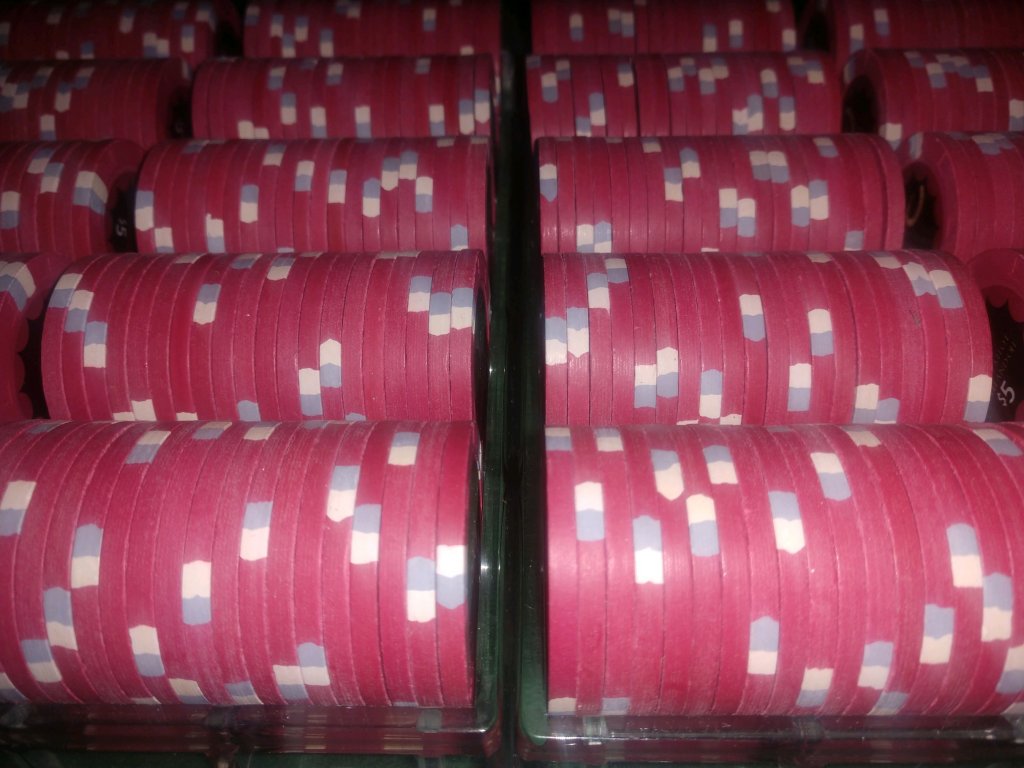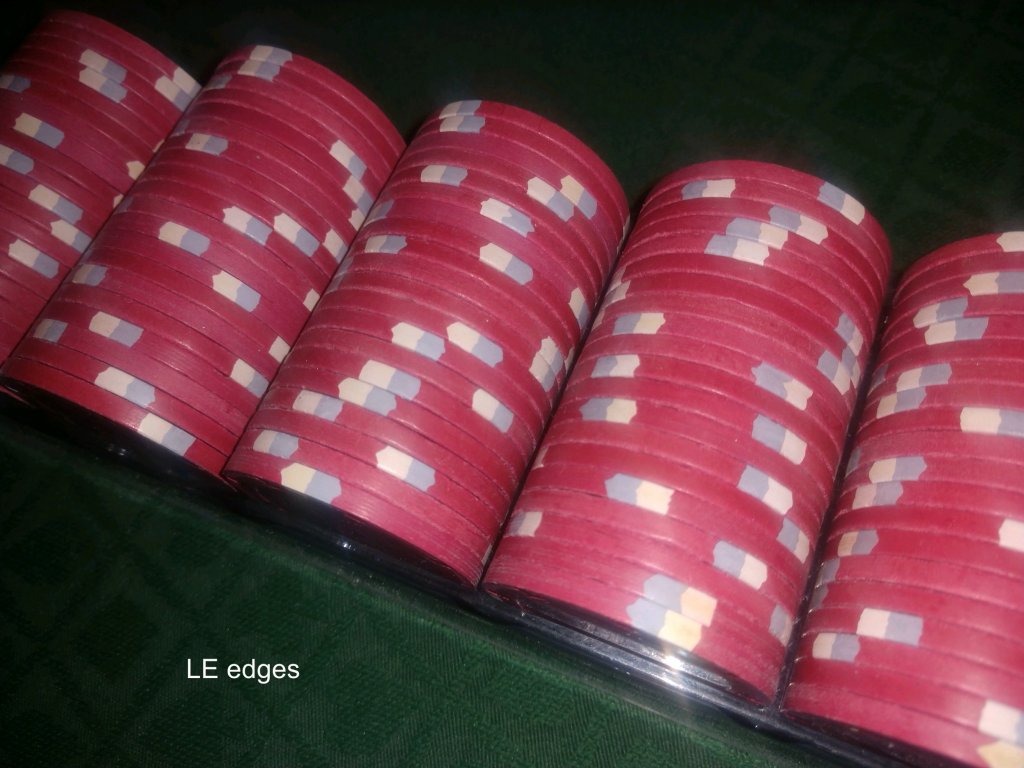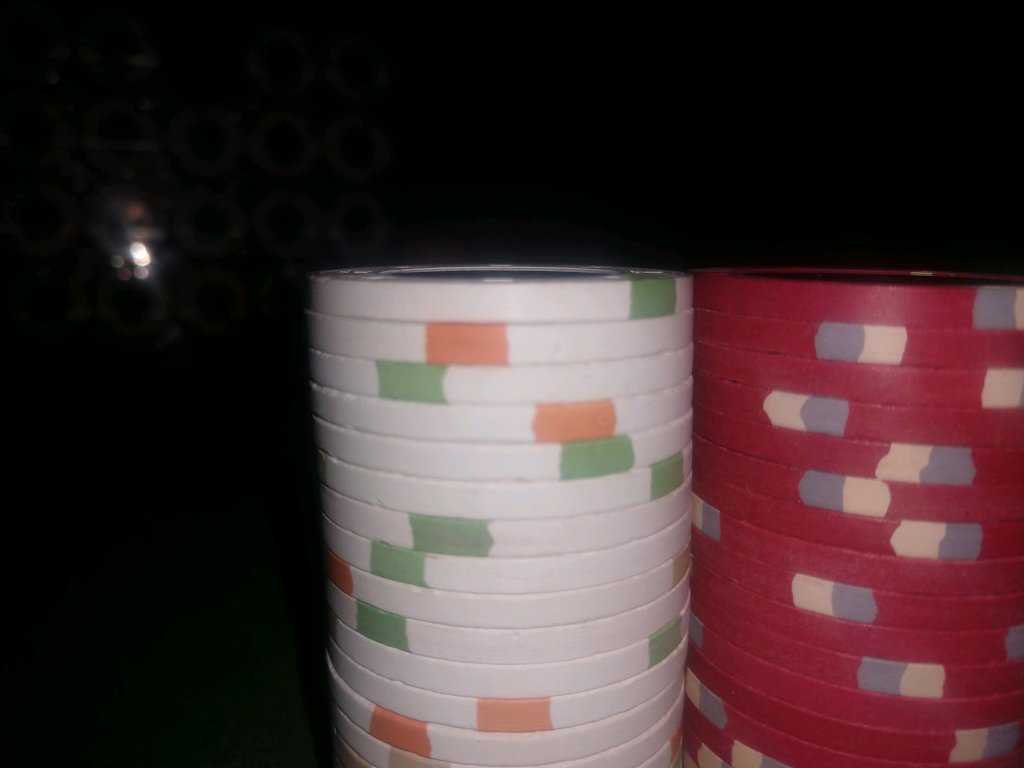 Last edited: