I picked these up recently from @thubaru to see if I can use them in my sets, and they are minty and gorgeous, but have decided to let them go... HORSESHOE CINCINNATI - $500s - 1 rack @ $450+shipping ($8 in CONUS via SFRB)
SOLD
I also bought a few Chipco ceramic chips from
@Matt Michaels
to try and see if I like to add a ceramic set to my chip closet (and the answer is a definite yes...so the search has begun)... letting them go for what I paid: $100 + shipping.
From Matt's listing:
"The set was made for a charity golf tournament and has a semi custom design. Pretty decent little travel set. Chips have only seen play a handful of times.
Breakdown is as follows:
1's 96
5's 96
25's 47
100's 49
Total 288 chips"
Link to original listing:
https://www.pokerchipforum.com/threads/small-chipco-cash-set.69479/#post-1406345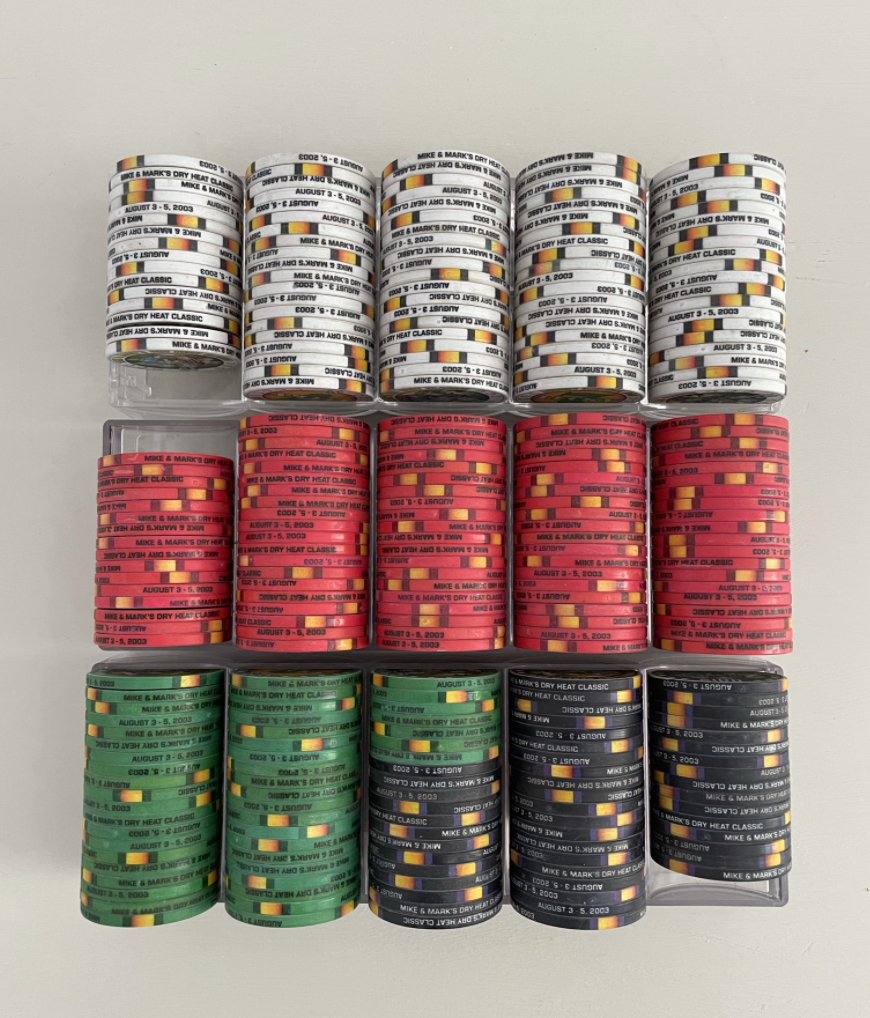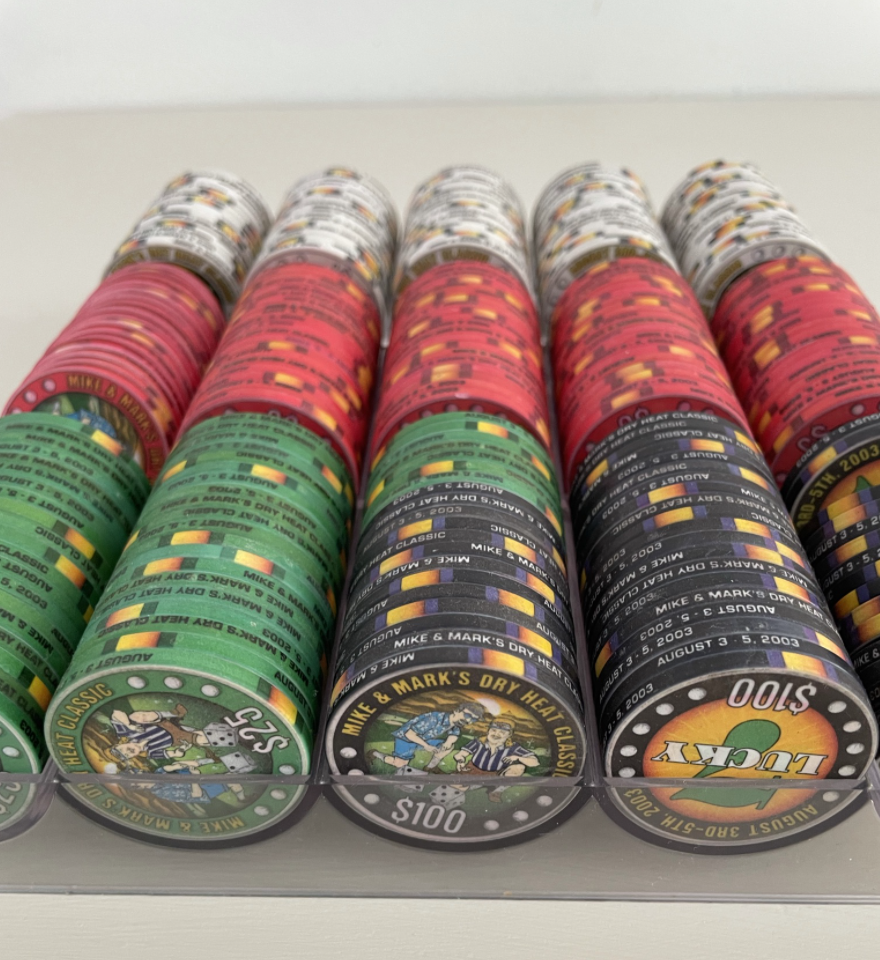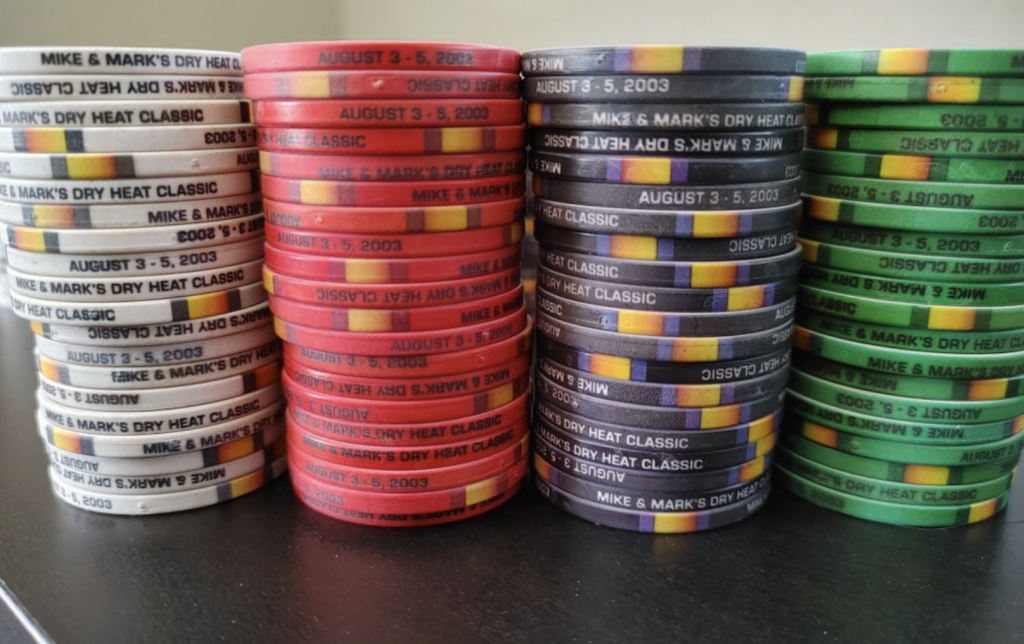 Last two pictures are from @Matt Michaels listing...hope he doesn't mind
Last edited: