UPDATE: ALL ES CHIPS SOLD
Three mint racks of ES fracs at $800/rack + shipping and 1 rack of ES $1s at $400 + shipping The ES $1s are also mint, but they had BTOP $100 label over and those have been removed, so they are back to the original ES $1 goodies.
SOLD
I have
two
dealer buttons and
one
deck of cards, all from the original GB. First person buying two racks or more gets a DB + the deck of cards and the next buyer will get another DB for free. Anyone buying the entire set (4 racks) gets the two DB + cards + free shipping ( I will add some other free goodies in the box as well). These have been listed in another thread as well, but I decided to dedicate a separate thread for these magnificent beauties.
Some pr0n and you can see chip conditions as well: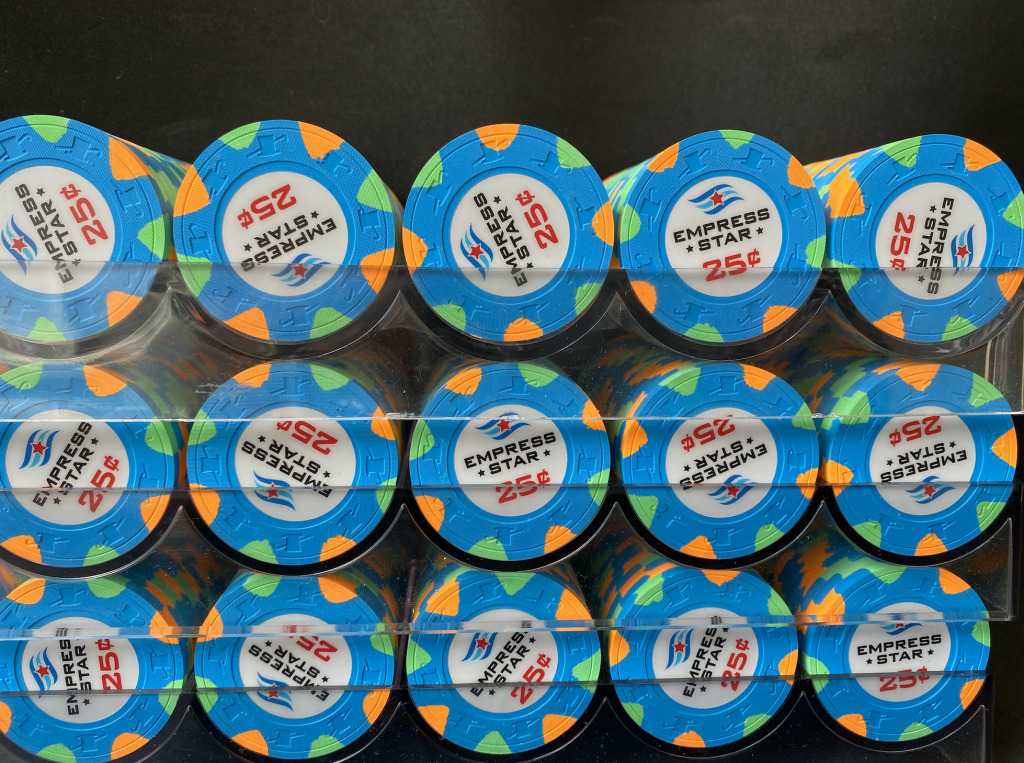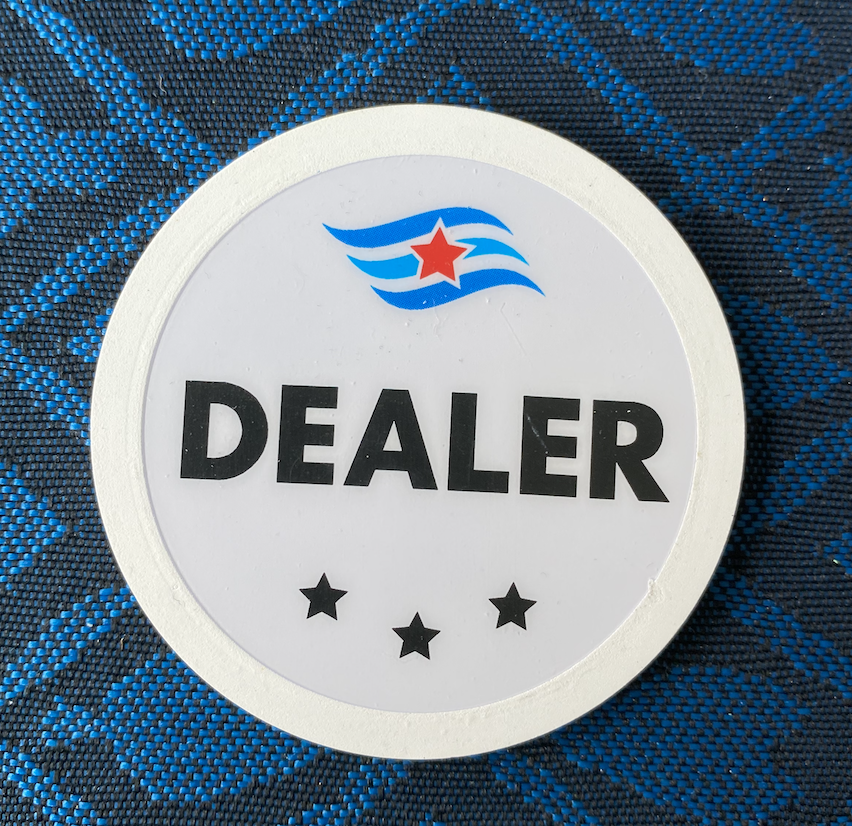 Last edited: