I acquired quite a few extra chips in building my sets. I tried to trade these for Dunes and Tropicana $1's with no luck, so I'll just sell off my extra chips. I really want to limit shipping so I'm not breaking up listings now, but I will price to sell.
Tropicana
61 x $5. $180 plus shipping. SU+ condition. These are probably some of the better used Tropicana $5's available. ***SOLD***
37 x $25. $65 plus shipping. Mix of used and SU chips (see pictures).
Dunes
Most of my Dunes were purchased from Spinettis. These chips are very similar in condition to the standard (used) 300 chip sets that sell for $1,000+. This set is missing a few $100 for the third rack, but it is priced to sell.
100 x $5, 109 x $25, 82 x $100. $595 plus shipping. ***PENDING***
Sorry, no international shipping.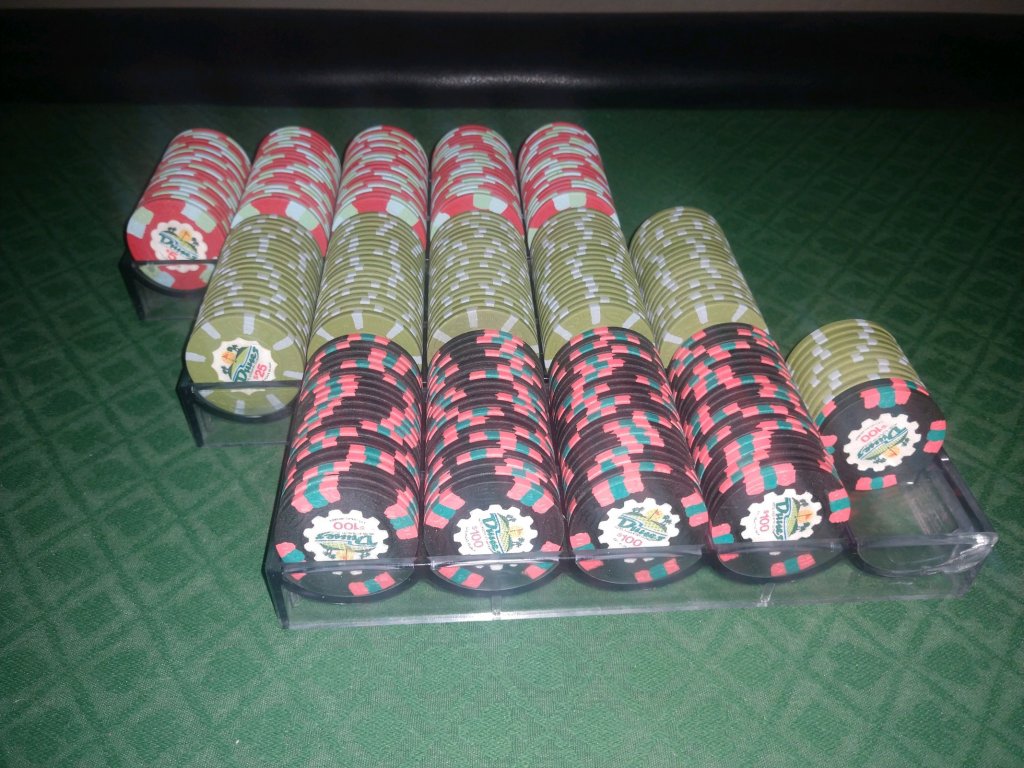 Last edited: