I continue to reshuffle the collection. Been selling quite a bit today, but buying just as much!
Discovery Cruise chips. .50 each on these. Prefer to sell together. Could use a quick cleaning and some oil. Casino used for sure - probably won't stand on edge, but great feel to these chips.

200 x $5
240 x $25
***SOLD***
Casino Aztar, tournament set. Prefer to sell as a set, but will sell by the rack. Pricing is as follows:
300 x $25 @ $100 per rack
500 x $100 @ $200 per rack
300 x $500 @ $300 per rack
Full set for $2,000, includes the button pictured.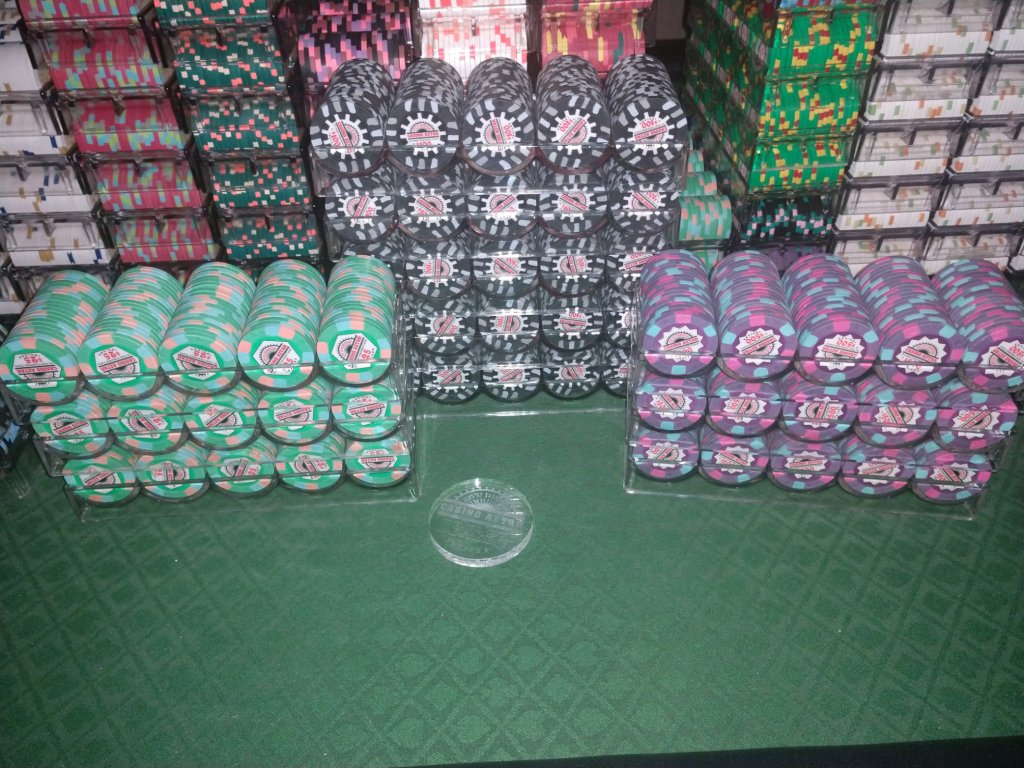 Horseshoe, Cincinnati tournament set. Will not break this one up. $675 which is a really good price. I think the Chip Exchange still has these in stock so you could add-on as needed.

200 x $25
200 x $100
100 x $500
1 x Dealer button as pictured
***SOLD***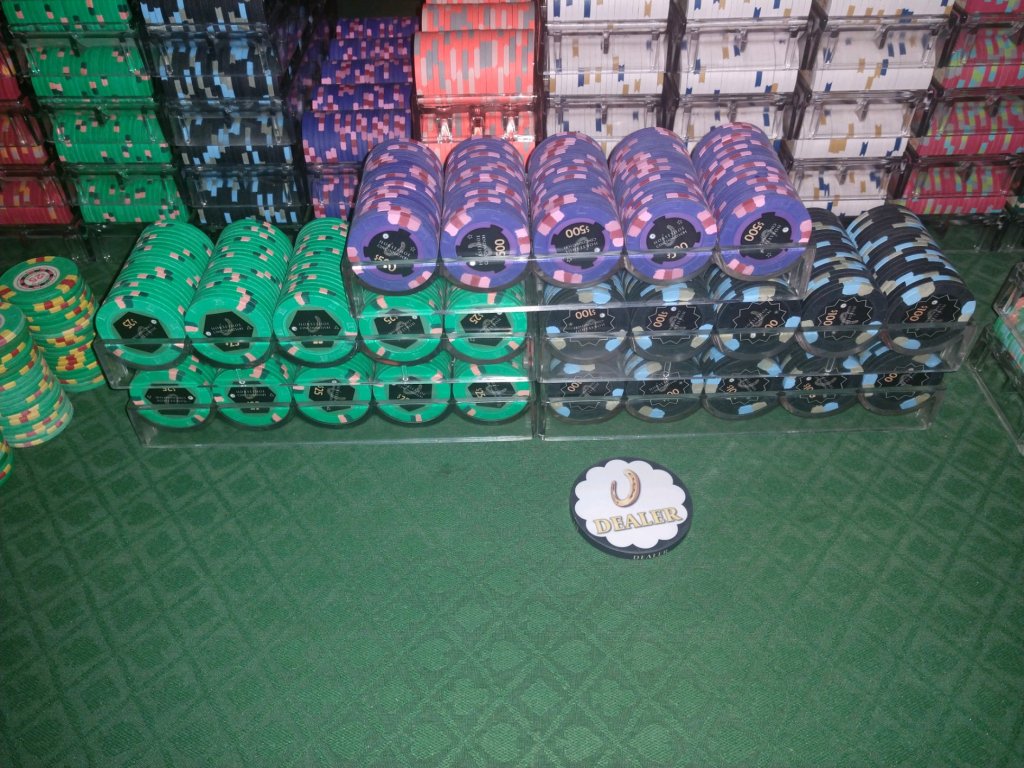 Buyer pays shipping via USPS flat rate box. No international shipping - sorry.
PM me with questions or requests for better pictures.
Last edited: