For sale: Crown Plaza tourney chips from Abbiati
These are the chips I have left.
100 x T5000
80 x T25k (relabeled cash chips)
20 x T100k (relabeled cash chips)
Price:
$2.50/chip for the T25-T5000
$3.25
/ $3.00/chip for the T25k-T100k
Photos include a bigger set, please see above for what's left. Everything else has been sold (sadly -- I really loved this set).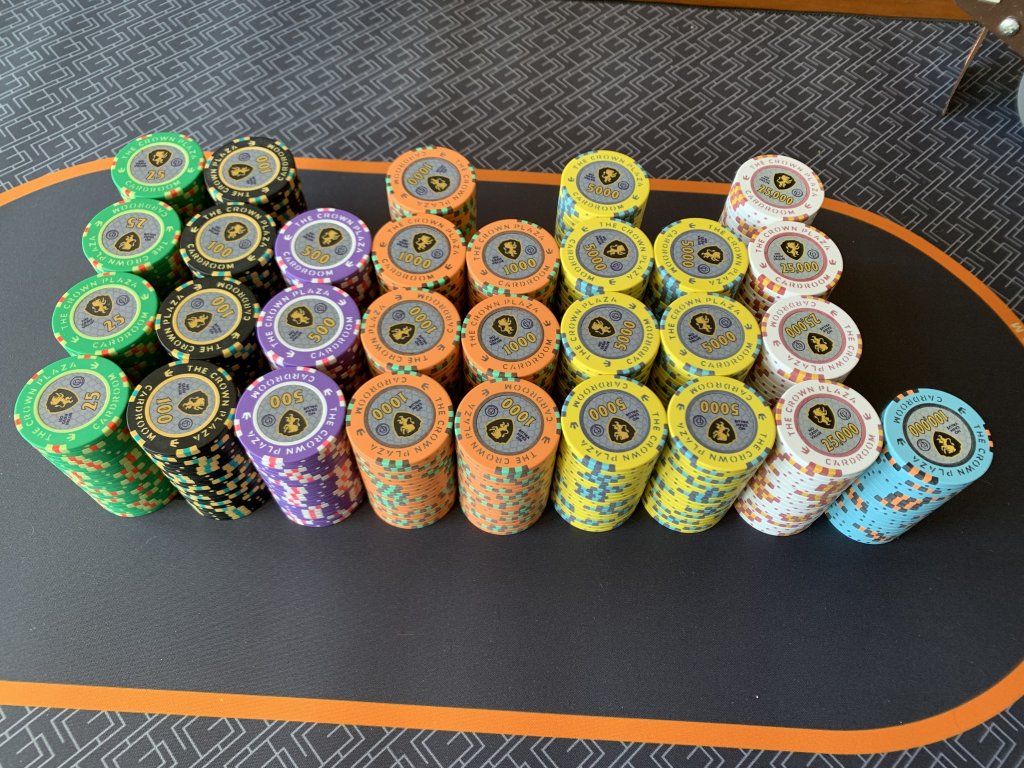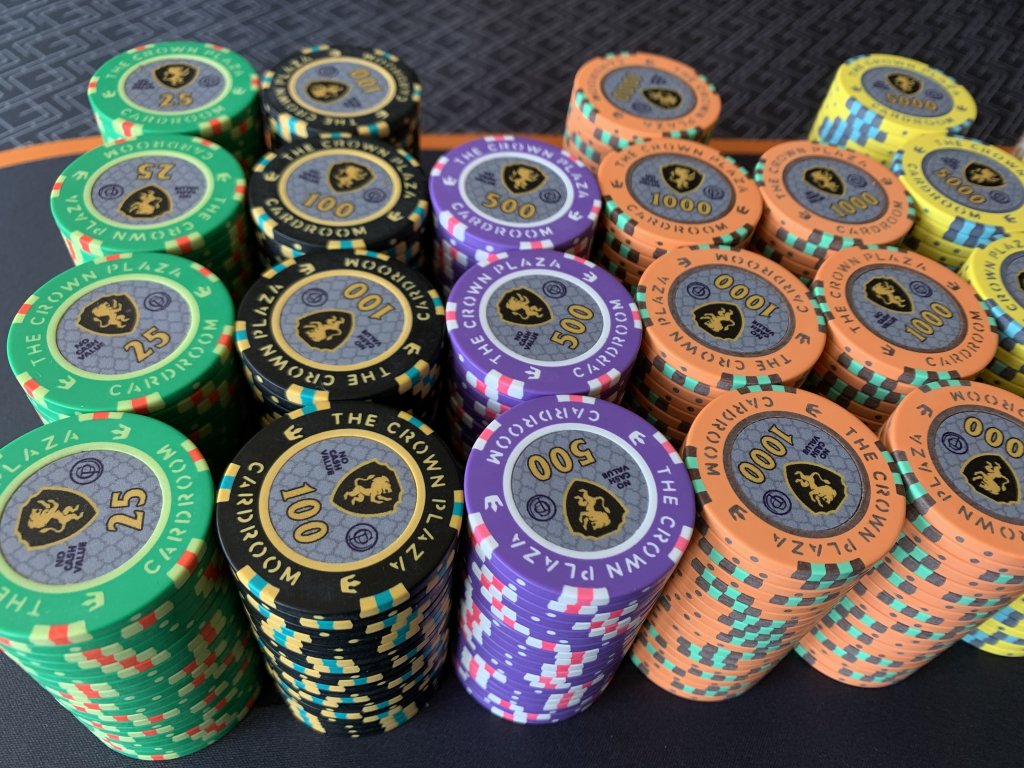 Last edited: