Although there are plenty of these chips out there, I think this set is one of a kind - well, at least the $5's are. The $1's and $5's have been cherry picked from thousands of chips and stack even in stacks of 20. I have a few extras to go with the set. I'm splitting my set in half, making two very playable sets. Some of the pictures are of my set in it's entirety. This listing is for exactly 50% of that set. The odd number of extras will go with the first sale (Set 1). Each set is $750 plus shipping. No international shipping, sorry.
200 x $1 cherry picked. Although probably only slightly better than average. See the one close up shot of a random stack.
10 x $2.50
300 x $5 (regular) cherry picked. Best I could find. Several pictures of the edges below. This is what makes this set special.
50 x $5 (limited edition). cherry picked. Not quite as nice as the regular chips, but better than average. There are 10 each of each design, 20 of the holiday chips.
50 x $25
10 x $100
5 x $500
Set 1 - 625 chips plus extras shown, $750 plus shipping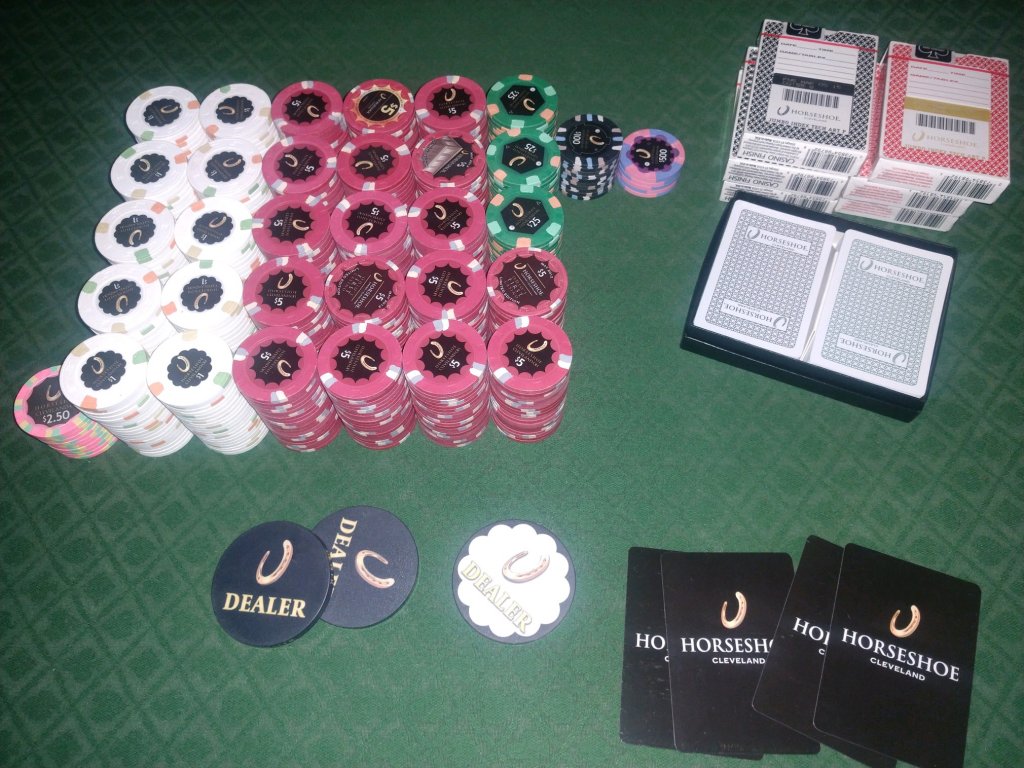 Set 2 - 625 chips plus extras shown, $750 plus shipping
Pictures of my set which is being spit in two.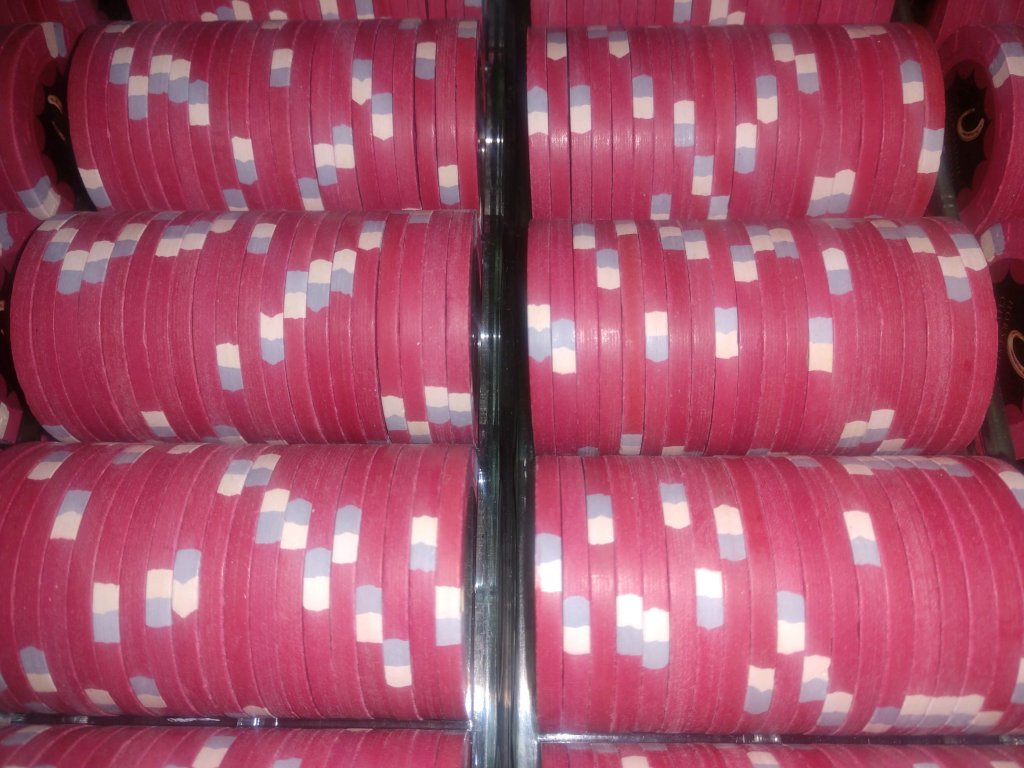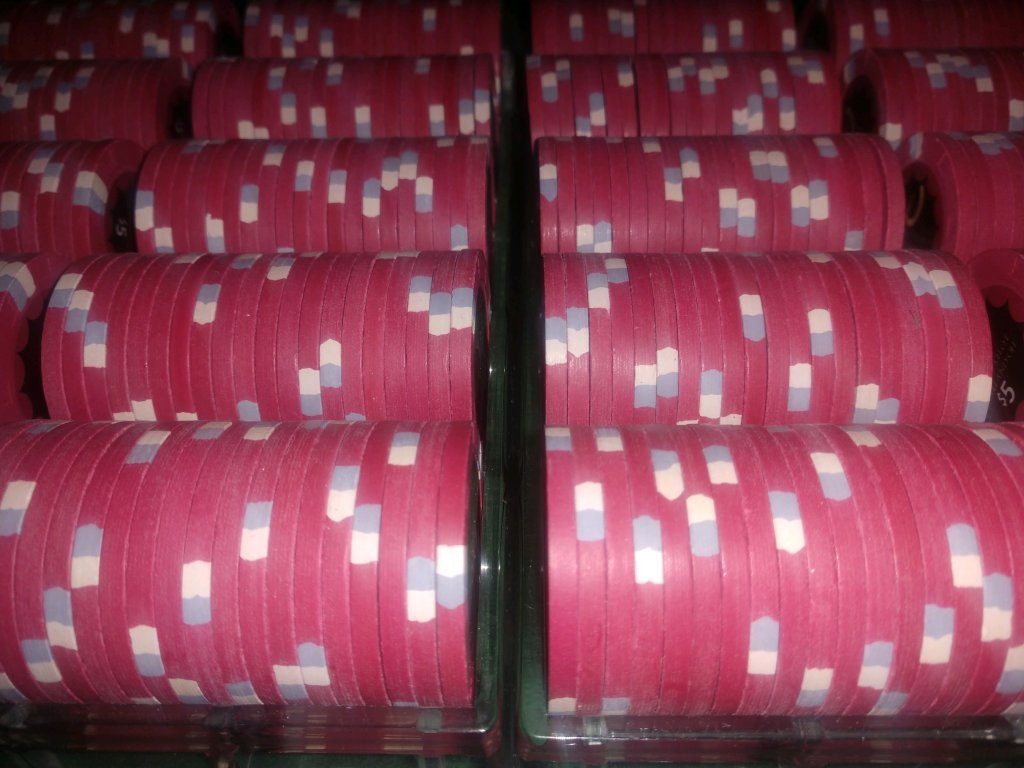 Last edited: