3 of a Kind
Supporting Member
Joined

Nov 29, 2015
Messages

500
Reaction score

628
Location
Ohayou!
I had to balance forces on this one for a bit and decided to extend my custom Paulson relabel set to both cash and tourney. Therefore I am selling my WSOP Paulson's( sorry, you are the weakest link, goodbye... jk these are far from that)
$2900USD/$3560CAD/$2410Euro for the set which includes
300 - T25's
200 - T100's
200 - T500's
86 - T1000's
40 - T5000's
12 - T25,000's
7 - T100,000's
845 chips total
note: pictures have 165 less 100's and 65 less 25's than I'm selling in this set, also set I am selling has 15 more 5000's, 7 more 25k's and 2 more 100k's than in picture. I cleaned them when I got them but obv played with them quite a bit but they are pretty clean since I'm not a casino and have a no hand food/Cheeto/chips and play rule with my chips.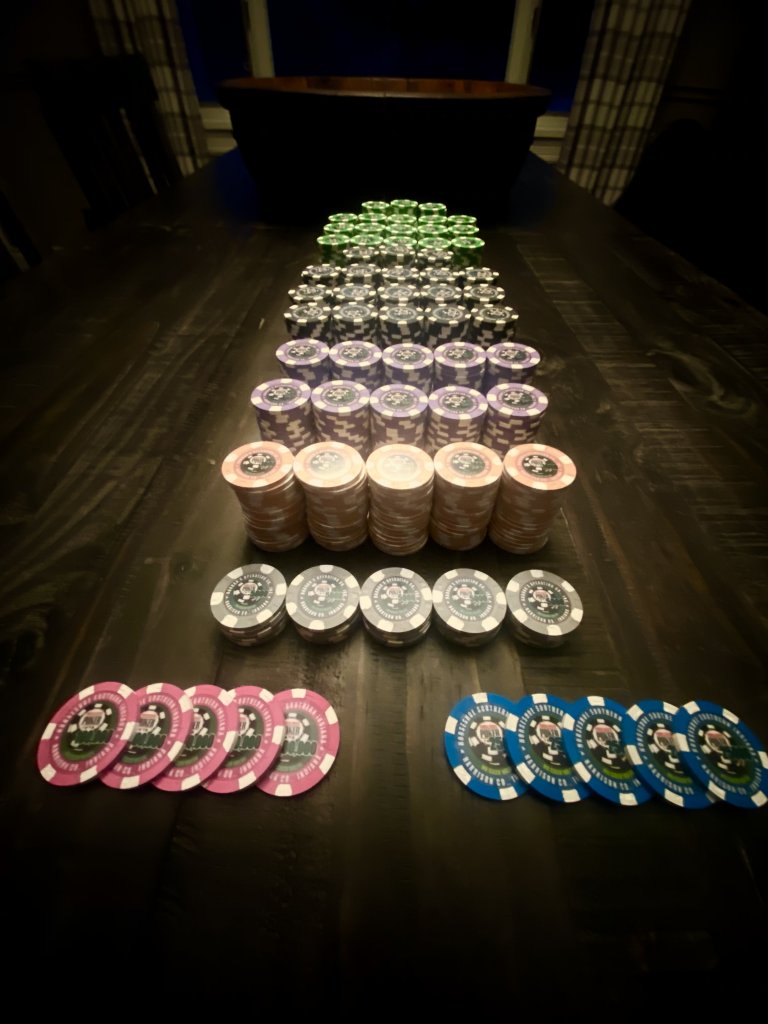 Buyer: whoever states first that they are buying in comments and messages has priority.
Shipping: Free to Canada and CONUS (insurance extra), International at cost and as usual, buyers liability.
Payment: Canadian funds at actual rate but I listed the common currency breakdown for gauge.
Payment options: Paypal F&F(I will sign as gift and value it whatever you choose so less or no tax, gifts to the US usually don't get taxed), or PayPal goods and services plus 1.5%(im sharing the fee hit, aww ya I'm a sweetie) of total set cost but package will be signed as sale, valued and insured for actual amount and you will pay tax as goods and services is an actual contracted purchase, can't have it both ways cutie pie).
Great set, great price and likely last chance to get these in quantity and not hunt much esp it's high denoms.
Bobb52 has a small set if you need to fill any cracks for your game set up. Anyways I'll leave this ad unattended(barely bumping) as I am no rush to sell and will give me excuse to keep if I don't as I will work hard to complete my relabel in the meantime but if someone buys?! Shaaaawing for you.
Cheers,
Philly.
Last edited: