Full House
Supporting Member
Joined

Apr 4, 2020
Messages

4,651
Reaction score

11,575
Location
This was my first set in Tina's ceramics.

Note: These are printed on SMOOTH no-mold chips, not the texture of subsequent Bellagio tribute sets. Small other differences as well, keep reading…

All chips are 39mm, and have never been used.

Cash Set:

5c - 101 chips

25c - 162 chips

$1 - 213 chips

$5 - 210 chips

$20 - 109 chips

---

Total - 795 chips

Price:

$198

(25c per chip) plus shipping (Large Flat Rate Box).

Paypal FF ConUS, please

Tournament set:

$25 - 136 chips

$100 - 138 chips

$500 - 61 chips

$1,000 - 86 chips

$5,000 - 63 chips

$25,000 - 11 chips

$100,000 - 9 chips

---

Total - 504 chips

Price:

$126

(25c per chip) plus shipping. (Med. Flat Rate Box)

PPFF ConUS

Both sets for

$320

, plus shipping.

PayPal FF ConUS

This set is the first one I made, and other than the smooth no-mold, it has some other differences from the later version:
There's a strikethrough the letter "O" in Bellagio.
The green on the $25 is a little darker
The faux mold is very light.
The edgespots on the $20 are a bit darker
The smooth texture on these is VERY smooth. It feels like the smoothness of paper, and yes, it's slipperier than Tina's textured no-molds. They're not dice chip slippery, but they're like worn
RHC
Paulsons with grand inlays. As with other Tina offerings, there's also spinners..some barrels have two, some have none. I just wanted to fully disclose what to expect.
But for 25c each, they're great chips.
Also note,
the artwork for this set is included in the sale
, so you can order more from Tina (or wherever) should you want to add on.
*I know the date is wrong in my photo, I thought I would post this tomorrow.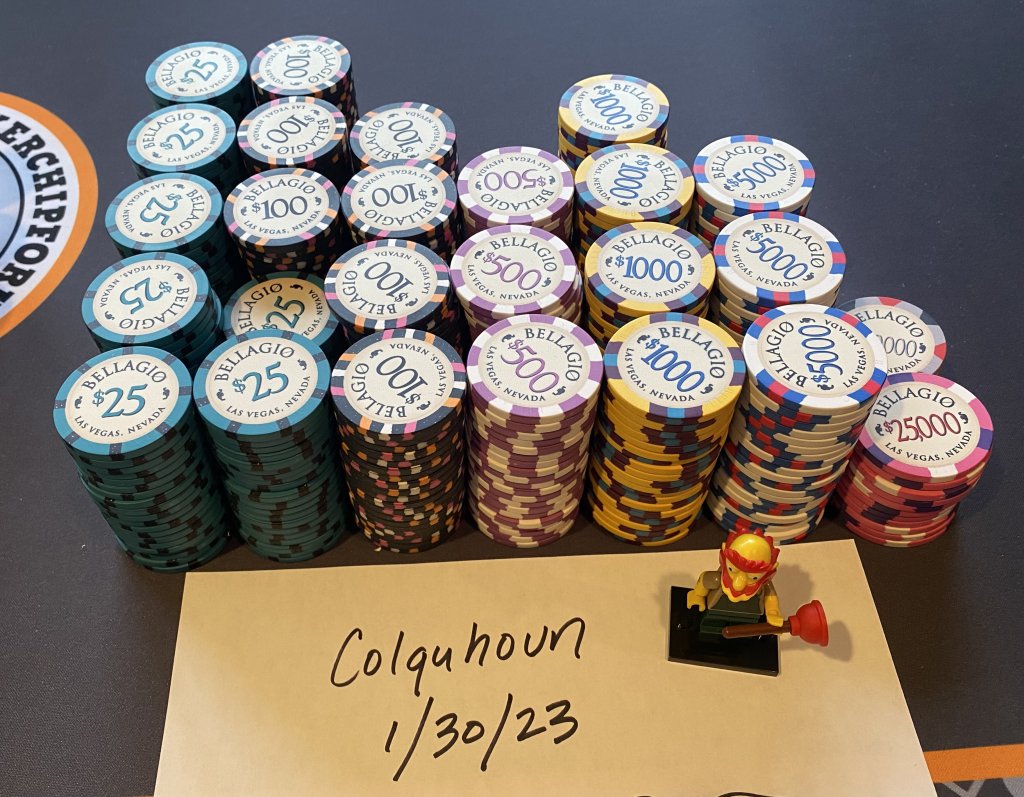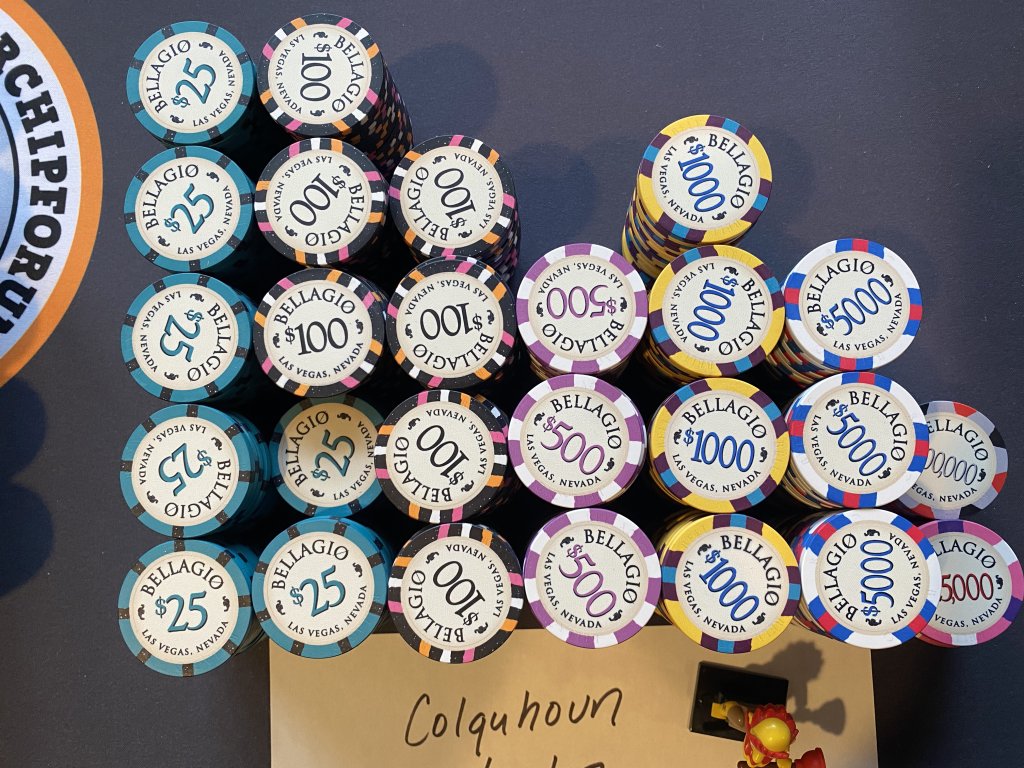 Last edited: