Full House
Site Vendor
Supporting Member
Joined

Jul 25, 2020
Messages

2,912
Reaction score

3,670
Location
Selling this Bally's set for a new chipper/friend.
This is a wonderful sharp colorful chalky Bally's 600 chip NCV sample salesman set. We were told they used these at trade shows and conventions with employee parties. They appear to be in excellent chalky condition but I'm not a chip grader. Split prices will add a 15% premium and all must be spoken for. You guys can work that out. Leave us out of it. Full disclosure we have an offer for $1.75 privately but we agreed to list this at $2.00 a chip and be open to negotiations or trades. SUBJECT TO CHANGE but as of now we will trade for Cleveland $1, $5, and 1k. Cincinnati 1k Secondary, or HSI $5s,$25s, $100p, $500p and we also need HSI pink and white snappers. Cash is king unless u have bitcoin. Pics are of actual chips. Both sides are portrayed with denominations on one and the Gorg old school Bally's on the flip. View my feedback and purchase with confidence. First one to call dibs wins it. FREE SHIPPING to the CONUS. We can ship Europe at your cost with no guarantee it arrives.
Thanks for looking.
For sale:
600 Bally's NCV Sample Chips
Asking $1200 for everything with free shipping.
Bally's Set Breakdown:
$1x140
$5x220
$25x120
$100x50
$500x70
Extra singles will also be included.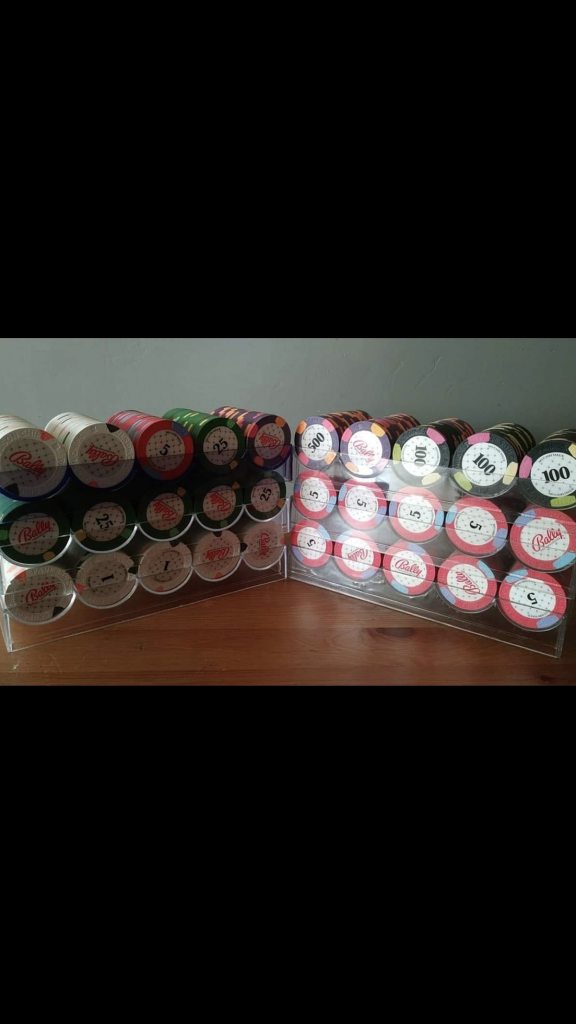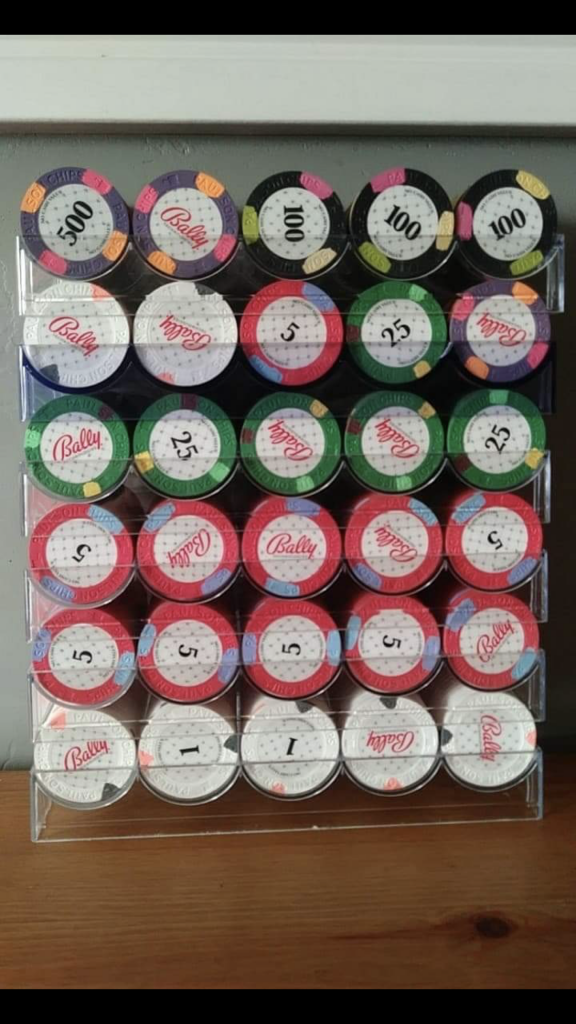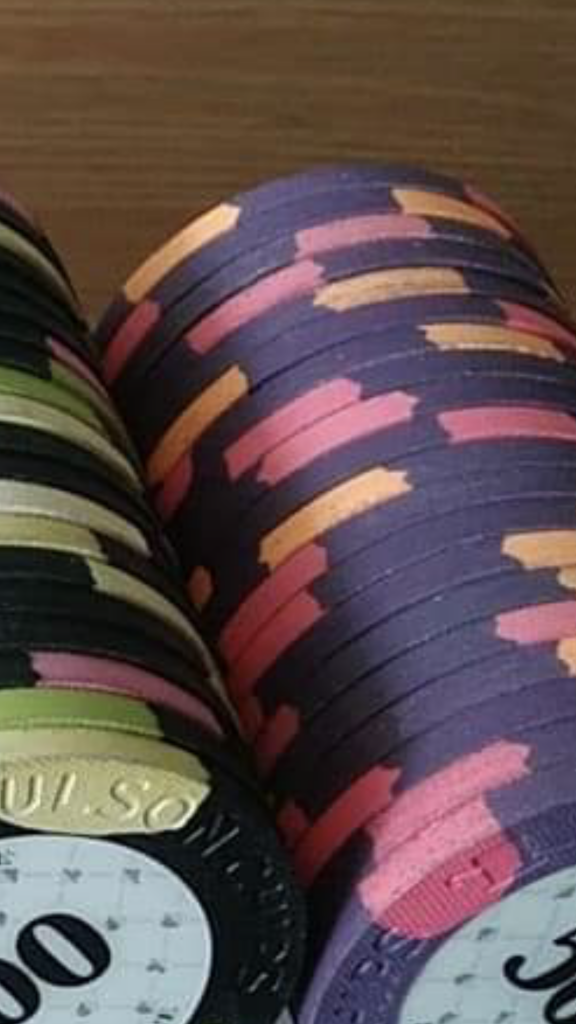 Last edited: