1000 chip set. Preference goes to a single buyer but I would also split the set up into two even 500 chip sets. Total breakdown is:
240 x T25
240 x T100
120 x T500
240 x T1000
160 x T5000
Price for all is $2300 + shipping from Canada. Buyer assumes risk once I drop the chips off. Paypal F&F in USD is preferred. E-transfer available for Canucks.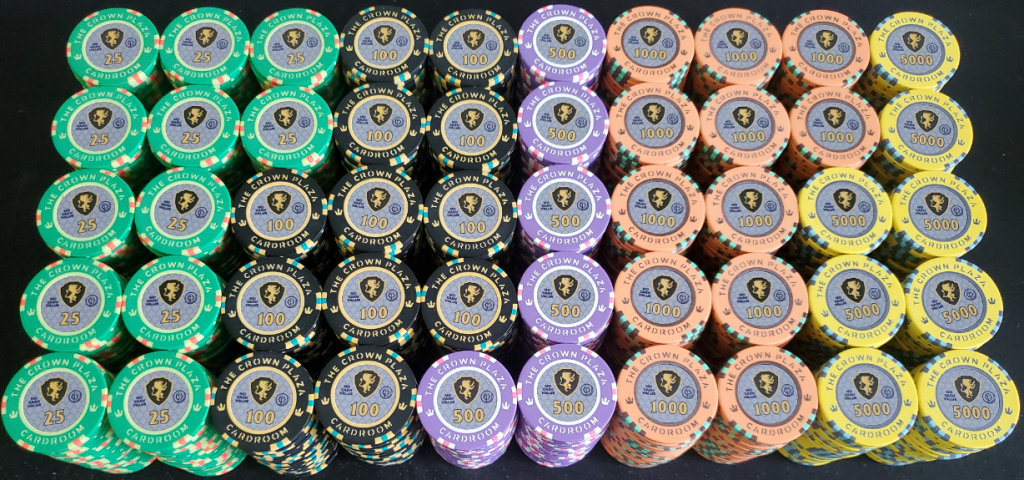 Chips will ship in Abiatti boxes. No racks included.
Thanks