Up for sale are 700 China Clay 8Vs with the elusive 71mm tight fitting racks from the main ABC sale. Played with a few racks in two quick, short handed sessions. Still chalky and sharp!
Selling for 150 usd shipped in a LFRB. Happy to ship internationally for 130 usd + shipping.
100 - Brown
200 - Blue
200- Grey
100 - Pink
50 - Green
50 - Black
Plan was to do a micro custom label set with .05, .25, 1, 2.5, NCV, 10 respectively.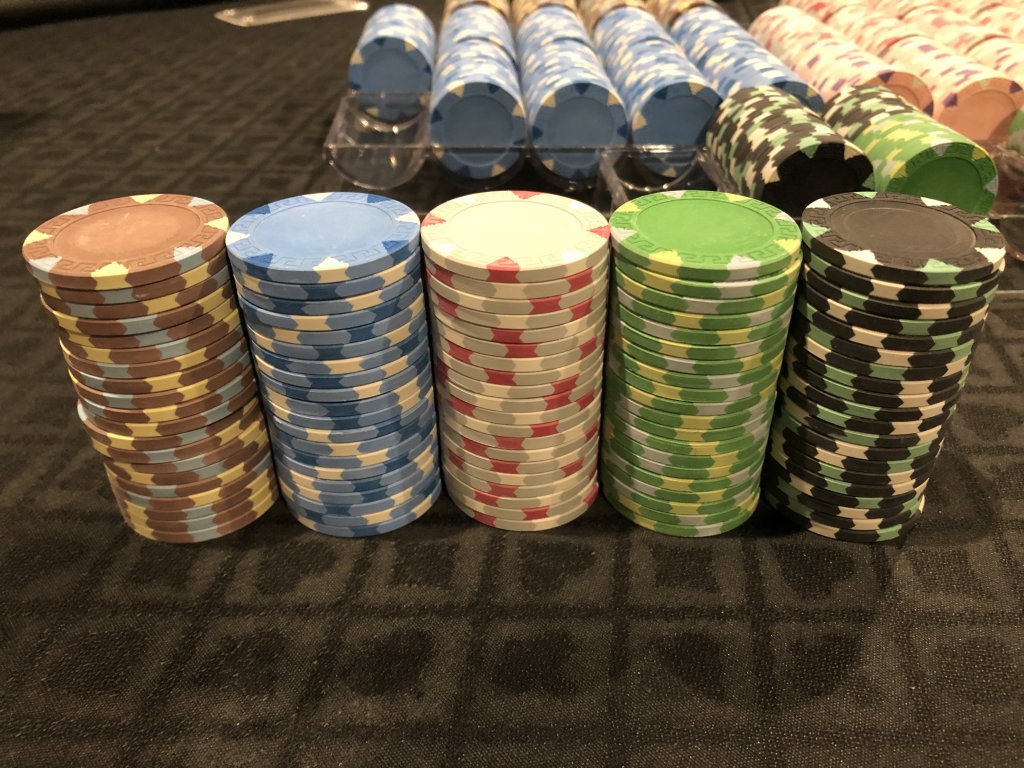 Here is some pr0n. More to come later tonight!
P.S. I DONT HAVE TOO MANY CHIPS. I PROMISE...