Full House
Supporting Member
Joined

Apr 15, 2019
Messages

4,792
Reaction score

9,872
Location
Looking to join the PNY family. I have the below 700 chips for trade. They have been cleaned and oiled. Set is fine as is but could use a barrel or two of T500 to be perfect. Ive run two rebuy events with no issues. Chips are in excellent shape and the colors pop. I'd like to trade for PNY chips. I'm looking for 100x 1s, 400x 5s, and I would prefer primary 25s but am okay with secondary, 80x. Also a barrel of 100s. Fracs are the lowest on my radar at the moment but I would also be interested in those. Of course depending on the trade I'll be adding cash to even things out. We can chat about values and stuff via PM if interested!
Edit: 03/31/2020 - Moving to a sales thread now.

$675 shipped for the 700 chips. This is basically my raw cost. I was able to do a split on the 300 chip add on with another member so you will be getting the additional 1ks, 5ks, and 25ks well under TCE's individual chip cost. The chips are also US cleaned and oiled so you get a small win in that regard as well. You save two+ hours labor! Help me get PNYs!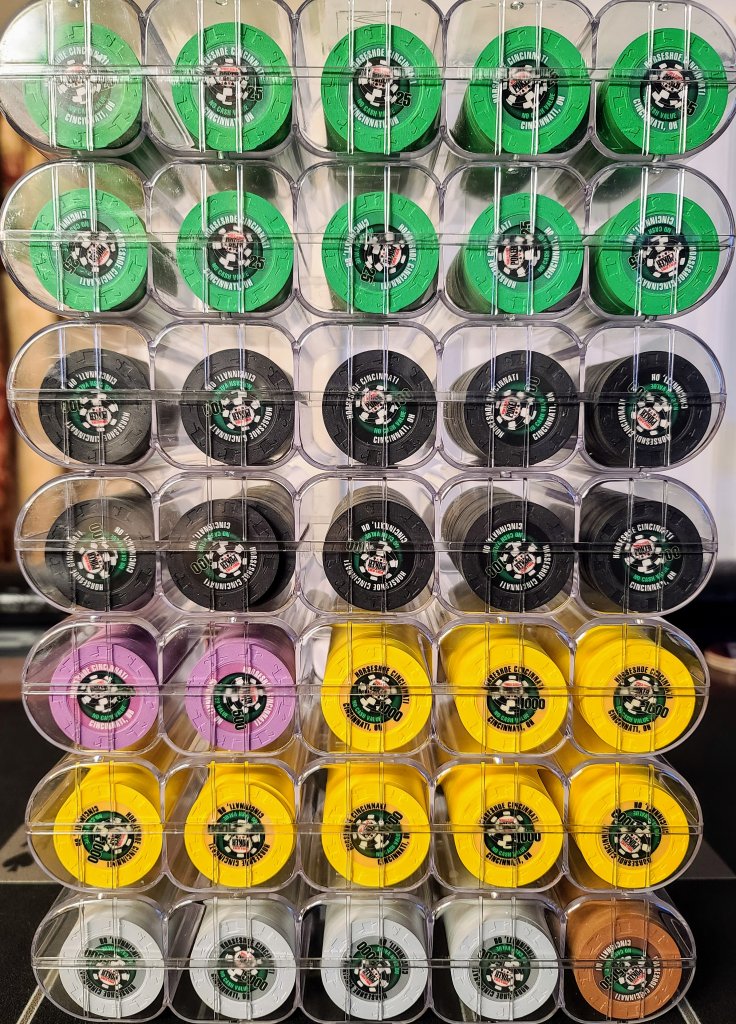 Last edited: