Joined

Nov 30, 2015
Messages

519
Reaction score

882
Location
A mixed set of 300 casino-worn Paulson TH&C in the following denominations & quantities and from the following casinos:
56 x Orange 25¢ Eldorado Casino; Henderson, NV
24 x Orange 25¢ Jokers Wild; Henderson, NV
200 x Blue $1 Eldorado Club
20 x Yellow $5 Eldorado (vinyl labels over worn hot stamps)
All chips are in casino used condition.
The quarters range from really nice to casino worn. There is a picture of all 80 laid out in one shot followed by a sequence of close up images. The close ups were taken, in relation to the over-all image, moving from left to right and top to bottom. And then there are few random close ups.
This over all shot of the quarters spread out is oriented just fine on my computer, but turned sideways as I'm attaching it in this post. Hopefully it will right itself when published, if not the "top" of the image - and the ensuing 6 images - is the right edge of the photo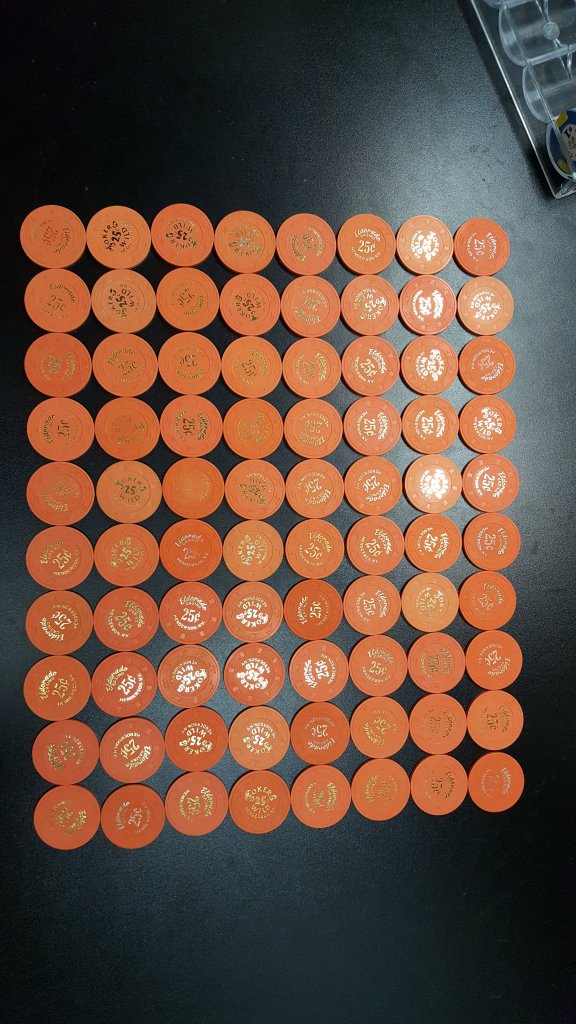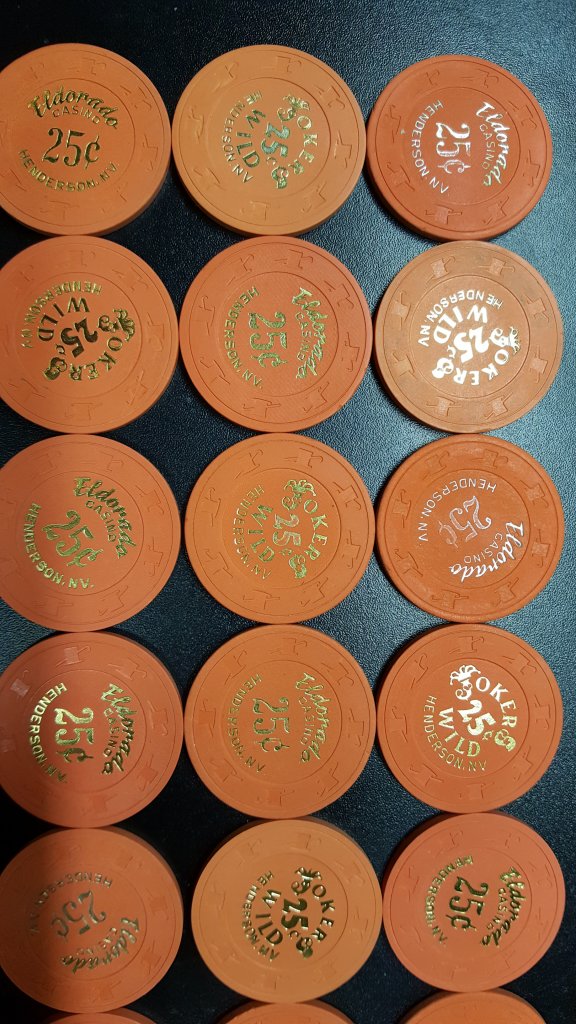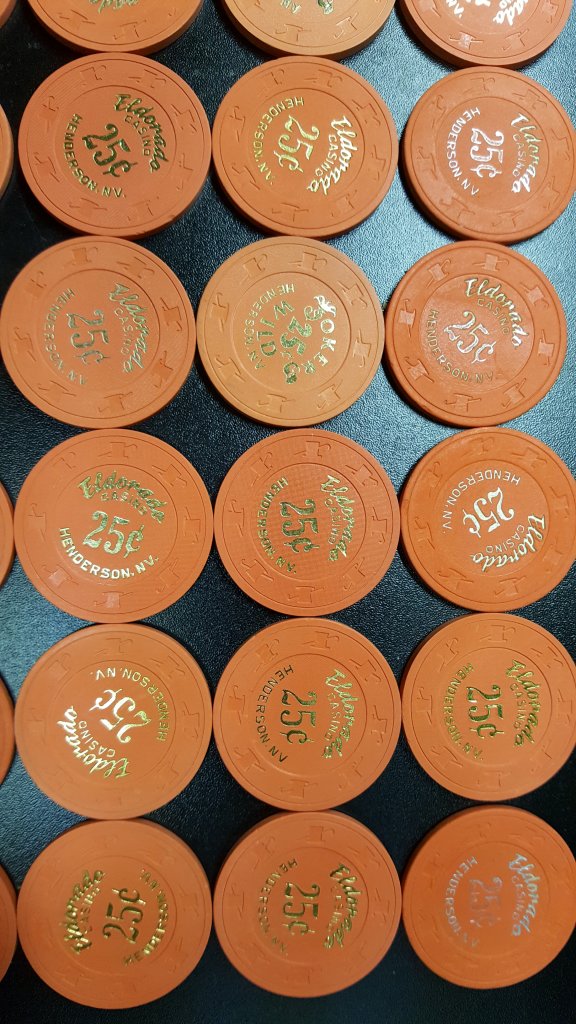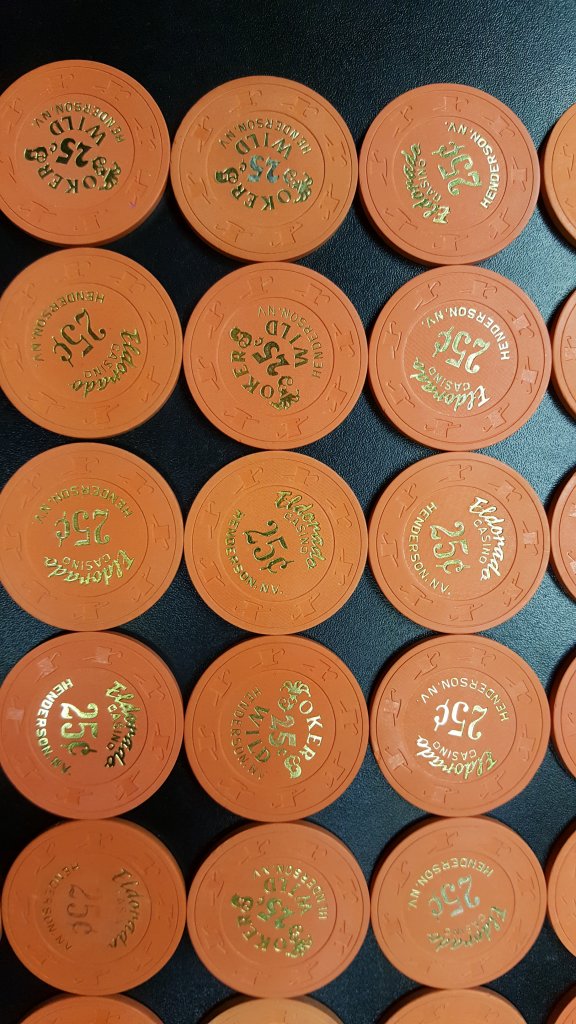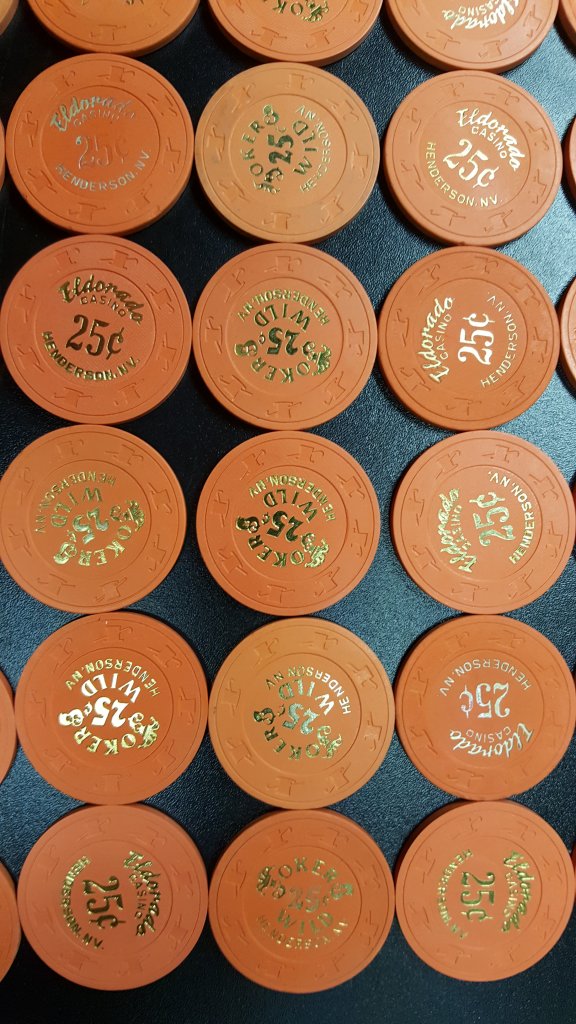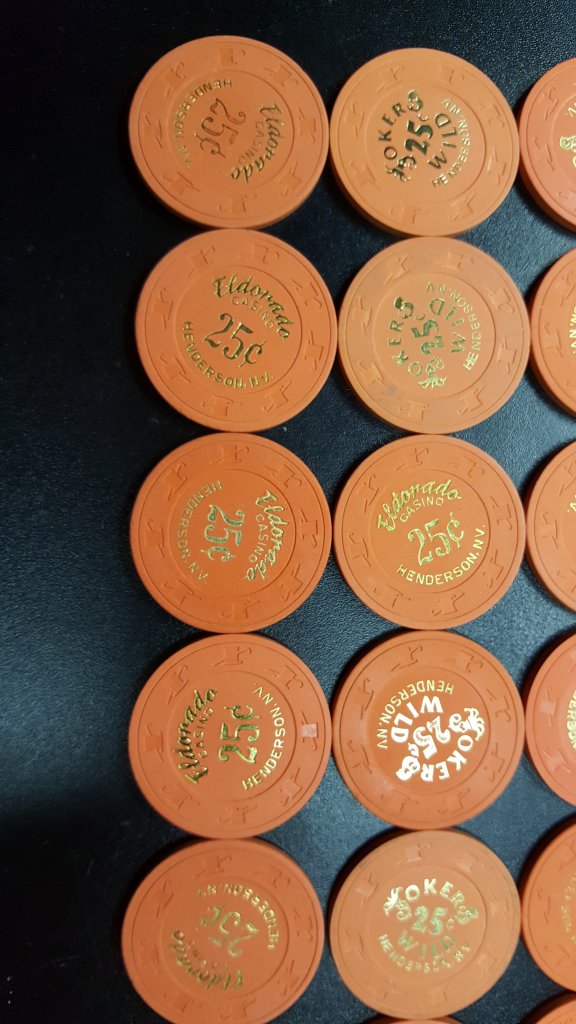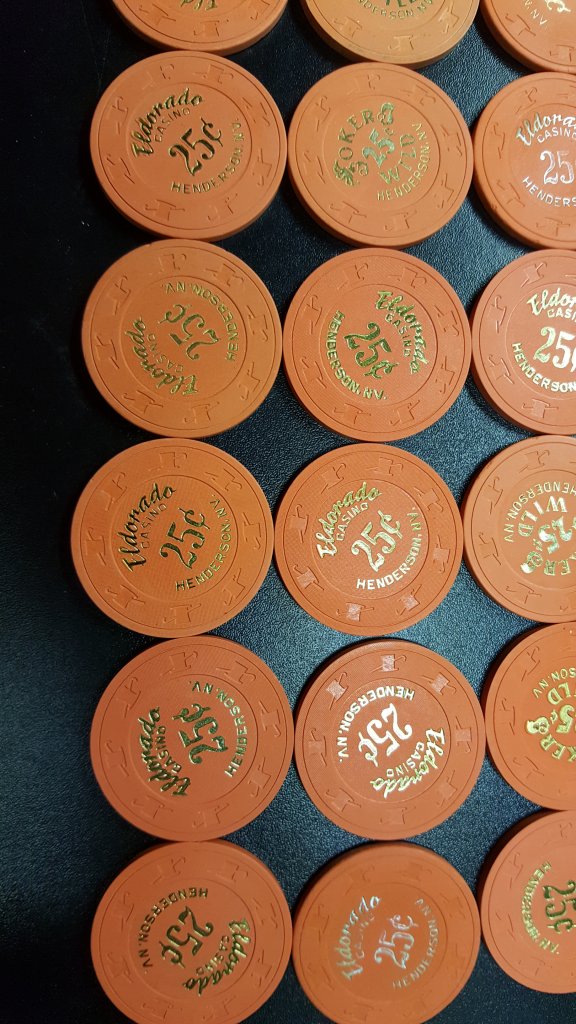 Random close ups: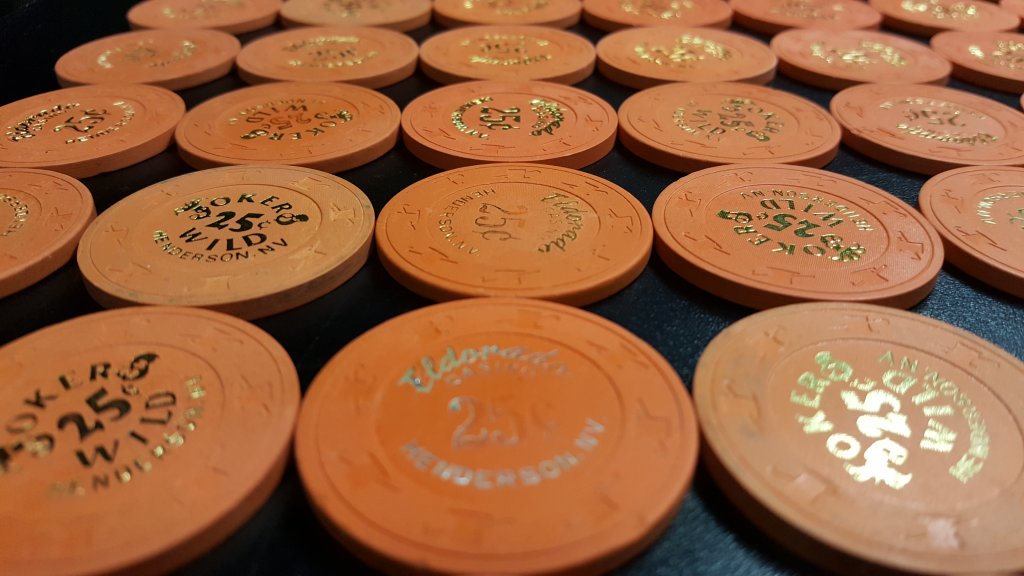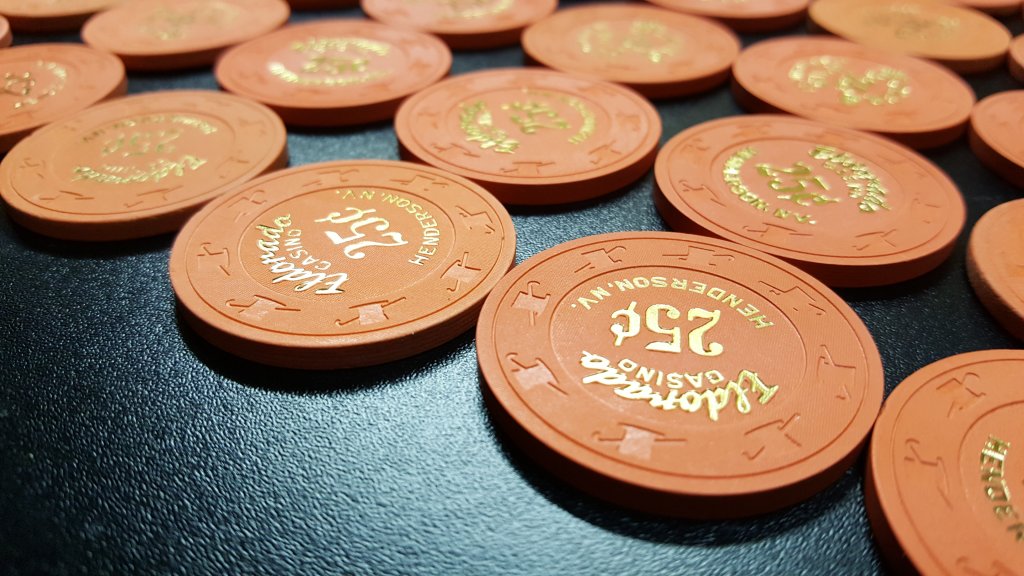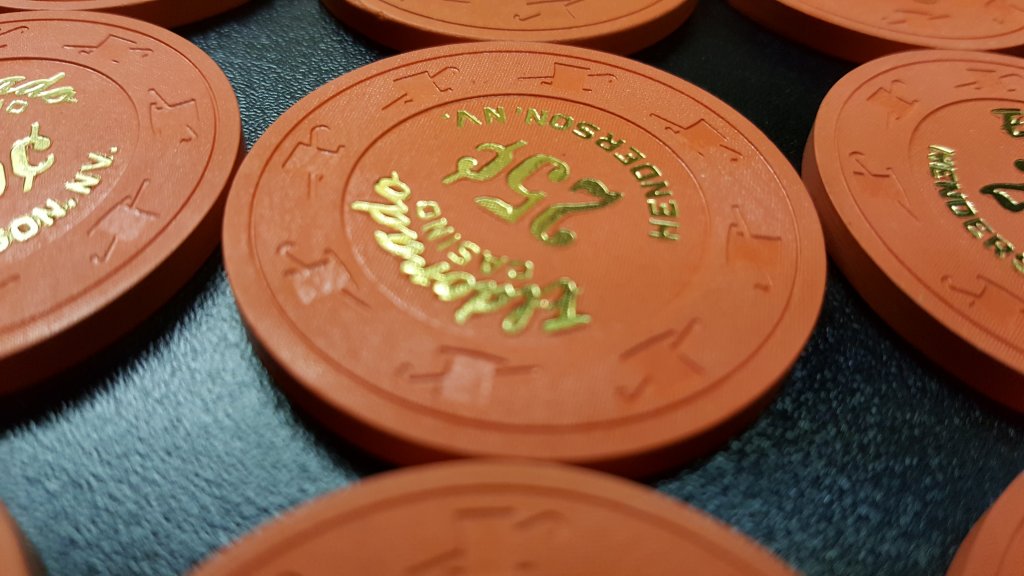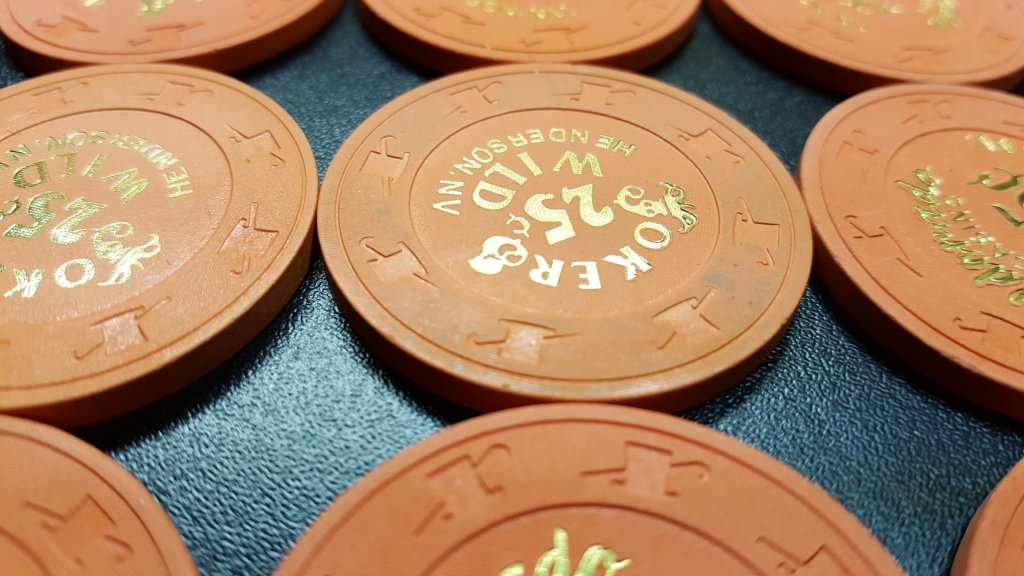 The $1 chips are all in decent casino worn shape. Too many to spread out and get a detailed photo so consider the images of those shown as representative of the condition of the whole.
The fives are decent shape as well however all of the hot stamps are worn smooth and largely unreadable from arms length. They currently have non-laminated vinyl labels. The picture is of all 20 of the fives.
Selling to US and Canadian mailing addresses only:
$225 shipped to a US mailing address,
$250 shipped to a Canadian mailing address,
Racks are not included.
Paypal f&f, or add 3% to sale amounts.
No "dibs" in this thread please, just send a PM if you want them.