I cherry picked the chips I wanted for myself and this is what's left rounded up to an even rack (edit for clarity: I'm selling my rejects). I cleaned them all by hand, there may be a bit of gunk left in some of the crowns but for the most part the hard part is done.
There are a few bigger flea bites as pictured in one of the barrels and some spinners (edit: maybe 10-20, didn't count closely) but the edges are for the most part quite nice.
Price is $400USD + shipping. PP F&F preferred.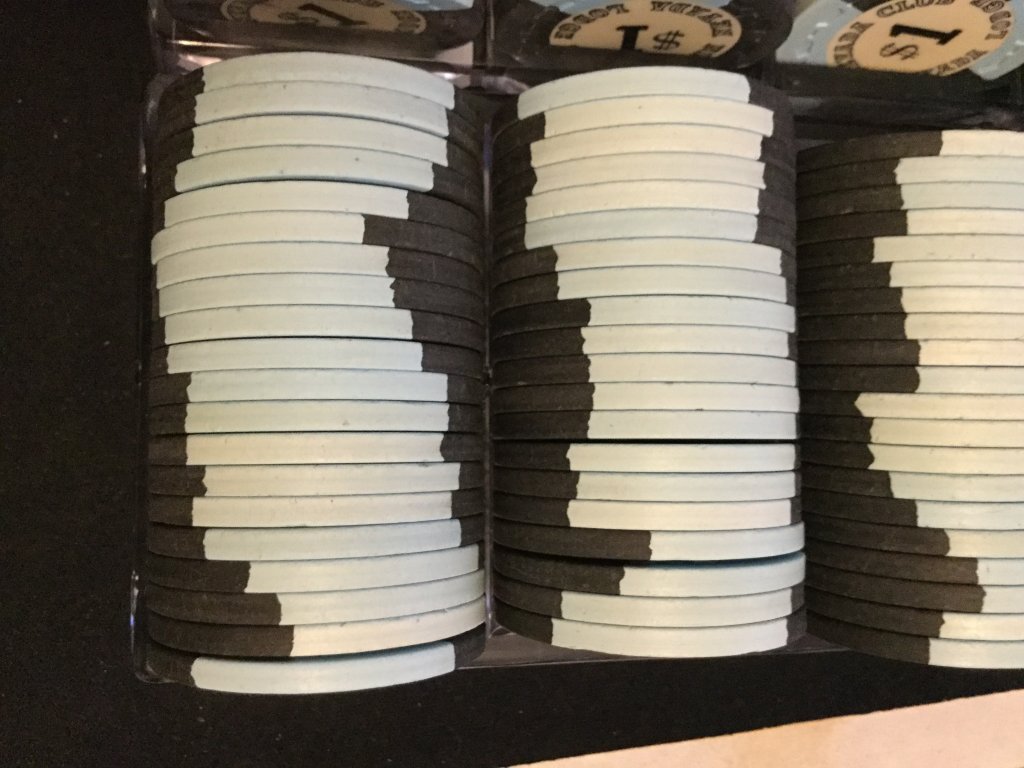 Grabbed a random barrel for the pictures of the faces:
If anyone needs better pictures let me know. My work schedule is a bit unpredictable at the moment so a bit of patience will likely be required.
Thanks for looking
Last edited: