180 of the chips are in casino used to very good shape. 9 pictured have cigarette burns.
$145 shipped US, international pays the difference.
I'd like to sell as a set but will ship at $20/barrel US (5/15/2020)
I'd ship the 9 with burns to people at shipping cost if someone wanted milling practice.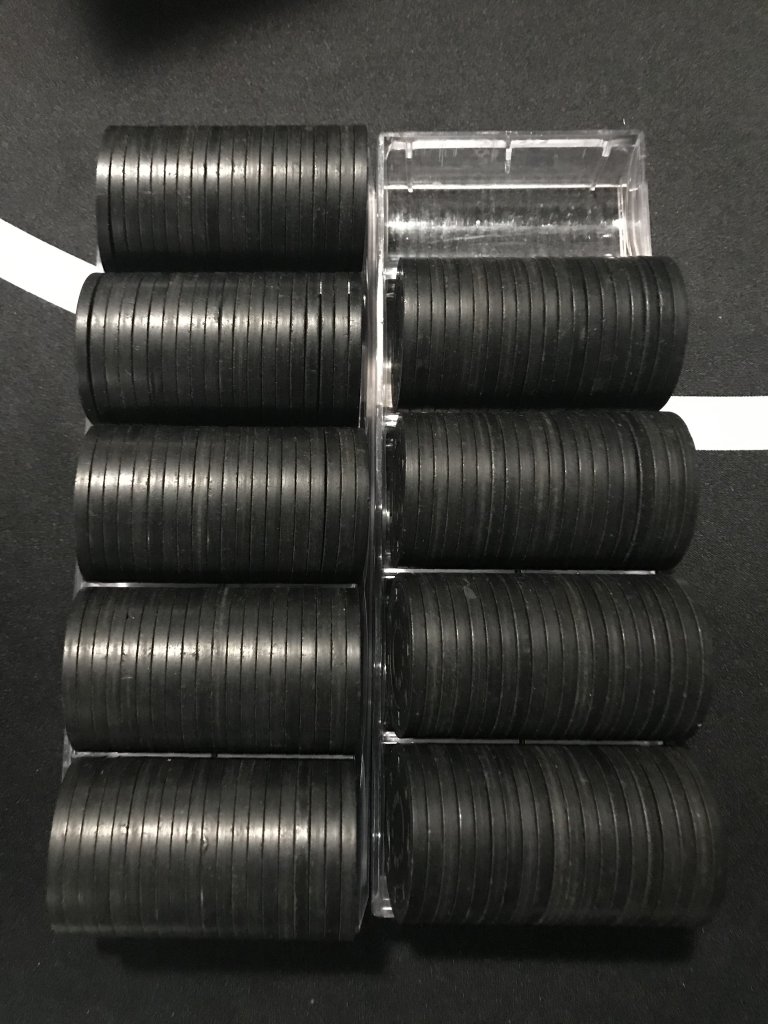 Thanks!
Last edited: