Up for trade are 253 Yellow Solids THC, 153 Yellow Solids and the majority are in VG condition. PM with any offers (THC please and same/similar condition).

Pretty open to most chips but Mainly looking for Hot Stamps (Spotted and certain fracs) or any interesting inlay chips ($5 denom or higher).

Breakdown and

Notes

(please read)

:
253 Total 153 left, but not too sure of the breakdown, but the remaining are all Starbursts or Over stamps. The ones with the markings are Still in the mix.
-195 Starbursts 110-130? Starbursts​
11
have some permanent markings on one side of the face.
​
15
Starburst stamps show some wear; otherwise, the chips are in VG condition.
​
-35 Horseshoe stamp​
Condition (I tried my best to set up the racks in a grid. Top Left are the NM chips and Bottom Right are the worse off chips). I quickly cleaned the edges but some of the chip faces could use a light magic eraser. I believe they were previously ultrasonic cleaned, so I wouldn't run them again.
TOP RACK
TRADED
100 - VG+ to VG (middle rack; few chips slight warping and minor flea bites)
20 - VG (bottom rack, Left barrel; slight warping and a few minor flea bites)
13 - VG (bottom rack, Middle partial barrel; slight to moderate warping)
20 - VG to G (bottom rack, Right barrel; noticeable flea bites, some warping, some folding?)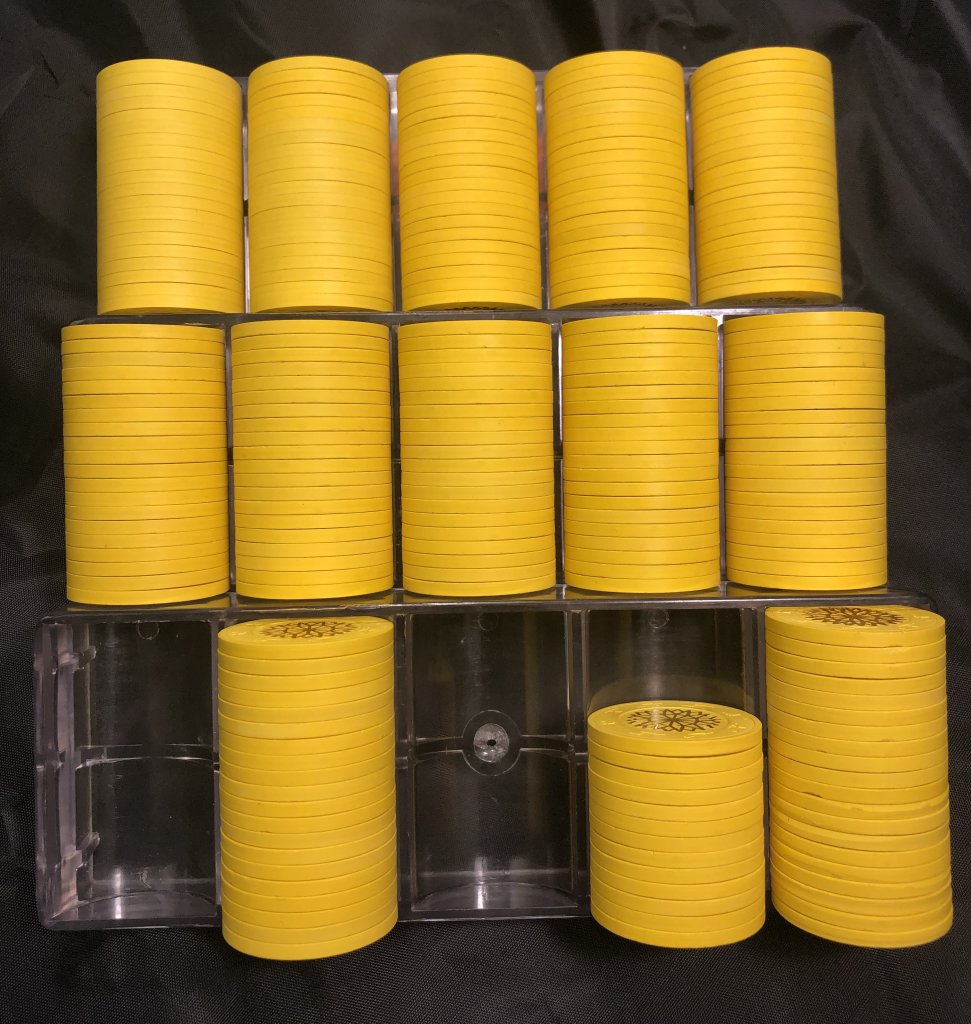 MIDDLE RACK
BOTTOM RACK

BARREL VG Condition (randomly selected Middle Rack)

Last edited: