Poker Chip Database 2.0
The PokerChipDB had been migrated over from PokerChipDB.com and is now part of PCF. This eliminates the need for two separate logins.
PokerChipDB is for cataloging "playable" sets only, which includes personal customs, casino sets, and fantasy sets.
https://www.pokerchipforum.com/chipdb/
Casino Sets: Sets from casinos that closed, rebranded, or never opened. (chips in their original form only)
Custom Sets: This category covers full customs, (ex: a CPC set), sets with inlay/label replacements, and label over sets. (casino chips or fantasy chips in their original form should not be add to sets in this section)
Fantasy Sets: Group buy sets, retail/home line sets (ex: mass produced) in their original form.
I may add a 4th category later for sets/chips that may not fit into the categories above.
Some screenshots...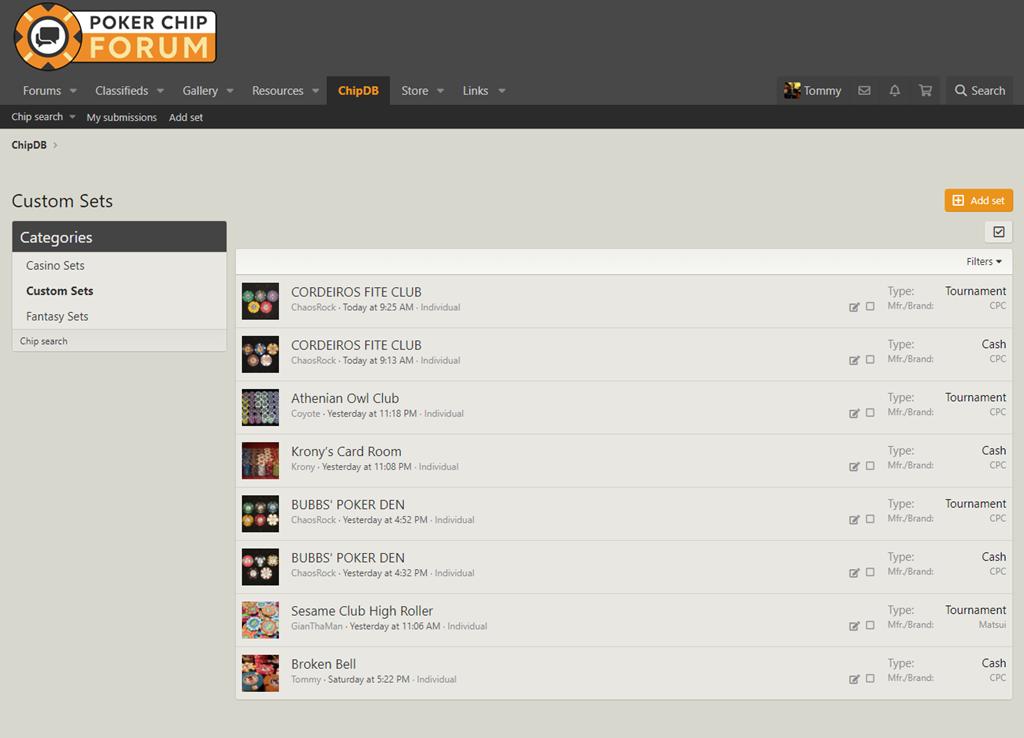 1) After your set is saved, you can add chips to it with this button.
2) Option to edit or delete your set.
3) Edit and delete buttons for each chip.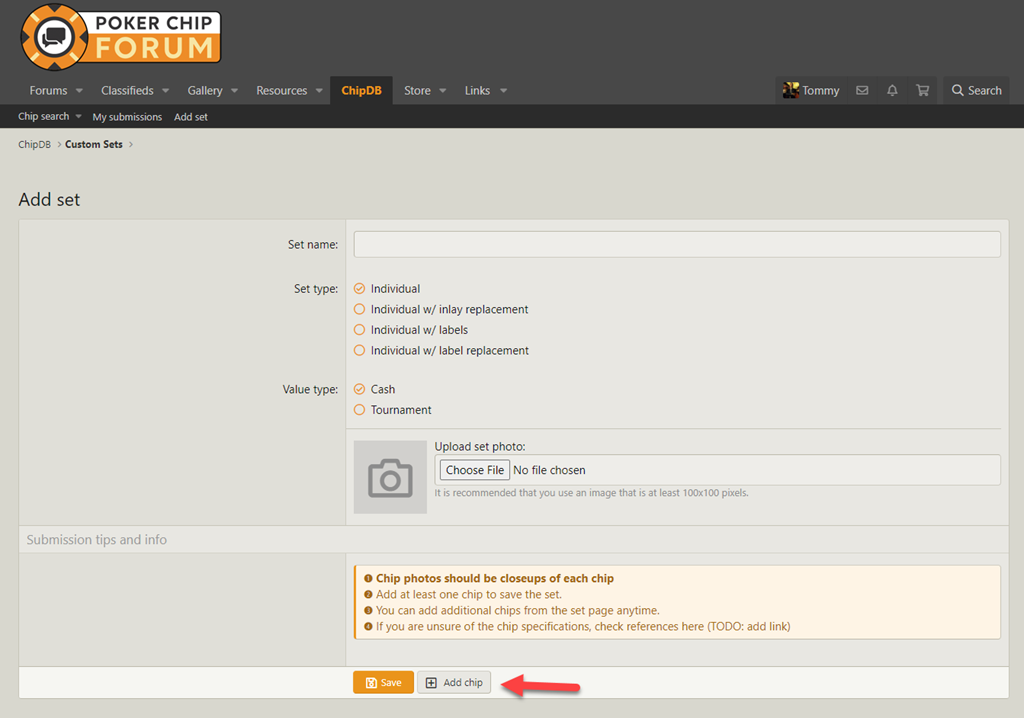 You can add as many chips as you want when you first creat the set. But you must add at least one chip to save the set. Click on the Add chip button to keep adding chips or Save button to save the set and add chips from the set page.