Joined

Oct 29, 2014
Messages

15,164
Reaction score

29,495
Location
We were one of the few that masked up and ventured forth into Vegas briefly, during the pandemic. A year later we return, without bottles of hand sanitizer, to see how Vegas has recovered.
This trip started off later than most Vegas jaunts, taking a late flight into town. The reason: We are hosting a Zombie Poker Club event the night we fly back, so we wanted to prep the house, set-up monitors, tables, chairs, barware... all the stuff we do each time we host. The only thing we didn't set out were the chip stacks - because we brought the case of chips to Vegas for the Meet in the Suite (2021).
As this is our... 11th trip in 12 years, we continued to widen the circle around Vegas. This time hitting Pahrump, and Death Valley California.
Yes, it's summertime, and we are going to Death Valley, the hottest place on the planet.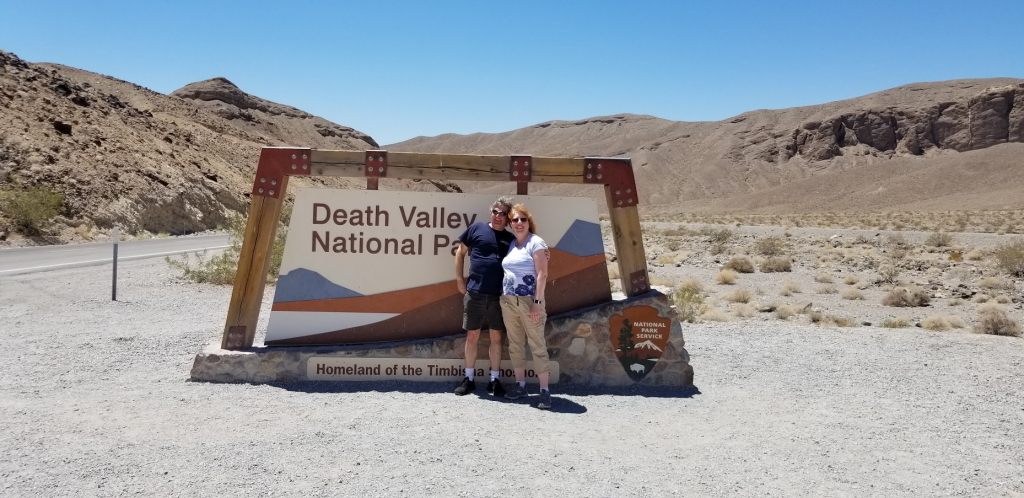 What to do when it's too hot to breathe? Play Pickleball.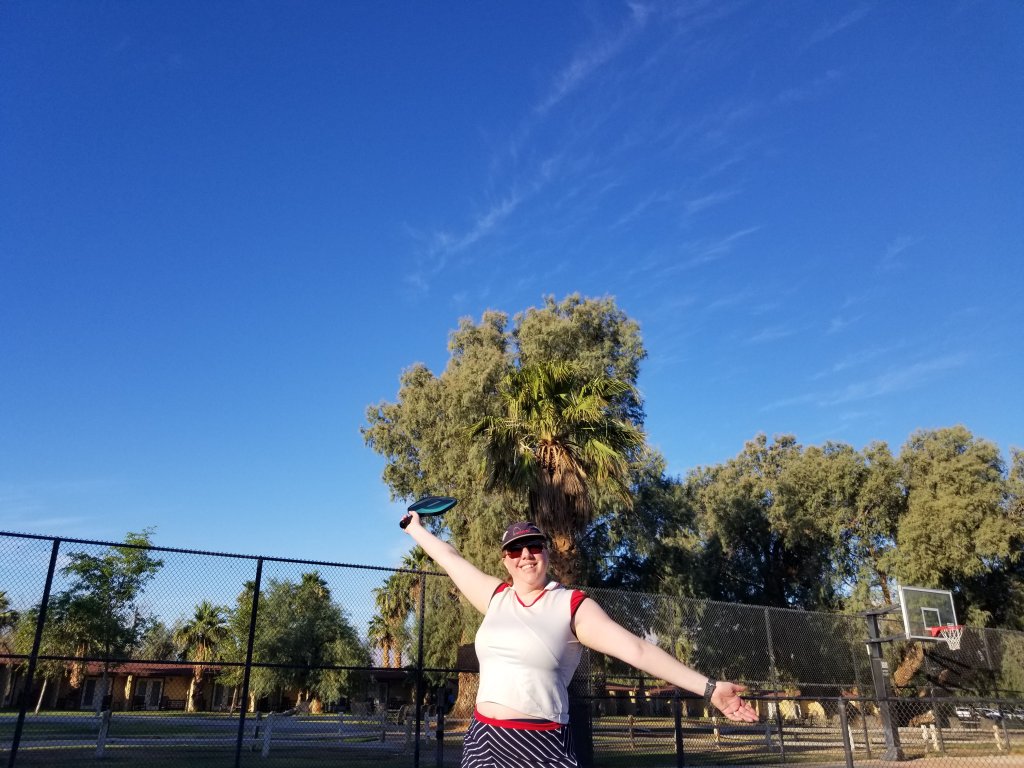 Mostly though, we went for the night sky. Out here, with no lights for miles, you can see so many more stars. The term "Billions and Billions" from Carl Sagan comes to mind. We grabbed a blanket, a bottle of wine and trekked out into the desert. Our "camp" looked like this in daylight:
You don't come here for lush green vegetation.
I'd show you the stars, but they don't really photograph well. I mean, they're stars... they are tired of the paparazzi. Besides, unless you have a 1.6 million inch monitor, you aren't getting the full effect.
Dinner in the old saloon was unexpectedly gourmet.
Fried Chicken with a Red Pepper Jelly, Fried potato wedges, and grilled asparagus. The Red Pepper Jelly was more like Red Pepper Honey. If
@detroitdad
or
@toothpic
were scrambling for dinner ideas tonight... you're welcome.
Death Valley is in California, where they still take COVID precautions. Masks required, no waiters at dinner, and everyone is social distanced. They even made me sit this far from
@Mrs Poker Zombie
.
Enough of the desert though, you came here for chips.
We hit up the Pahrump Nugget, so named because it was created from a lump of Pahrump in the old mining days, before they discovered gold... and before they discovered that Pahrump was just the Shoshone word for turd.
The Shoshone sold a lot of Pahrump to the white settlers.
Then again, I may just be making this all up. All while offending the Shoshone, settlers, and even the townsfolk of Pahrump. The person I'm not offending is the guy that bought these chips for the casino...
...as he was trying to make chips that looked like a lump of Pahrump.
They don't have a poker room at the Pahrump Nugget, but they do have a table game called Heads-Up Hold'em. I liked it. A lot...
Still don't like Chipco chips though.
From Pahrump, we drove into Las Vegas. Let me assure you, the Pandemic is over, and every single person on planet earth is currently in Vegas.
After about 3 hours we get to our room at the Venetian, and
eventually
into the the tournament area, which is not in the Venetian Poker Room. They have it shuffled off to the Plazzao, in a open floor space.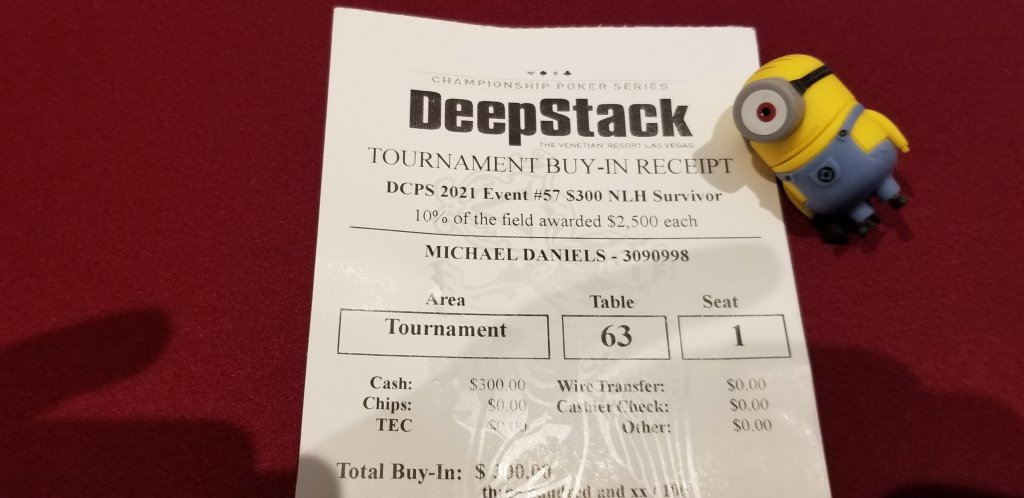 @Anthony Martino
always takes pics of his tournament buy-ins, in his sweat thread, so now I'm playing poker like a pro!