Joined

Apr 8, 2019
Messages

299
Reaction score

315
Location
I just bought this nice WPT wooden table for $40, freakin' steal. I bought the table from a who had it taken apart when i picked it up. However I'm in a predicament.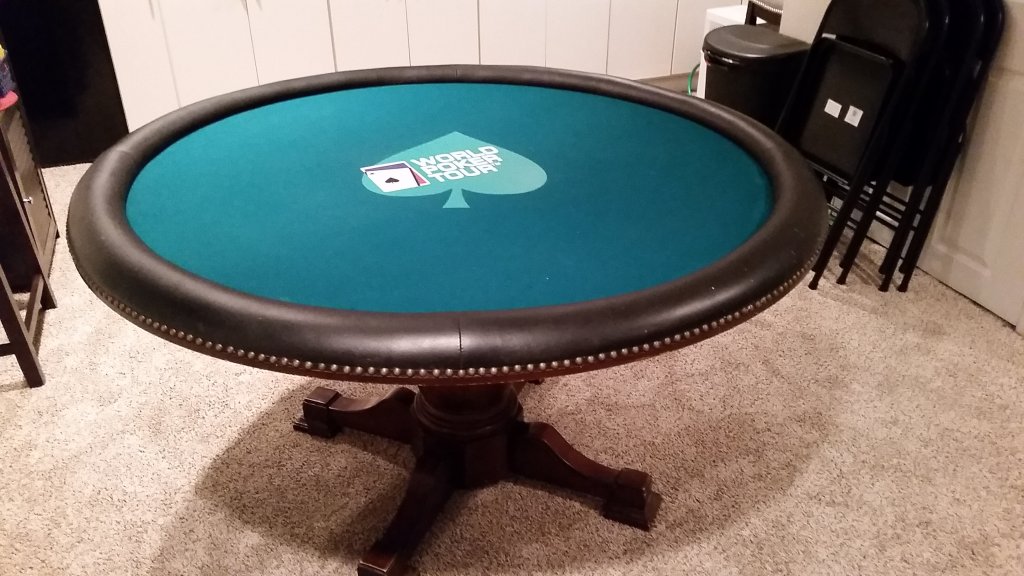 The top portion is not stable on the center post. And bit of pressure on the edges and it leans a good bit.
The top of the center piece has four bolts that sticked up from it, loosening the bolts made them rise, tightening lowers them. The bottom of the top piece has four holes exactly position as the screws to be placed in.
We just put the table top over the bolts, where they go inside the holes. We didn't see any other pieces for the table or any other way to keep the top piece firm and stable on the center post. Not sure if I need to open up between those 2 square wood planks where the holes for the bolts are and see if there is anything to secure the bolts there, but it looks like those square planks are securely fastened.
Is anyone familiar with this table, and how to properly put it together to keep it from moving and wobbling? I kept trying looking for anything about poker tables like this are put together but found no luck.
These are the only photos I have of it; it's currently sitting at a friend's place until we buy a house in the near future.