Full House
Supporting Member
Joined

Jul 2, 2020
Messages

4,178
Reaction score

26,473
Location
This trade is probably not going to go anywhere, but as much as I've tried, I can't seem to like the oversized label RHC chips that are these Vineyards.
I just bought this set in @inca911's auction, and I'm using his original pictures as well. (Forrest, happy to remove if you so desire.)
I'm looking for a decent-sized leaded THC or TRK set in excellent condition with equivalent value. As an incentive, I'm also including a barrel of the IMPOSSIBLE to find Vineyards $500 as part of the trade.
Looking for:
Empress Joliets
Dominic's
Antique Rose
Oceanside Card Club
Other rare California card room sets
Aruba's
Large hotstamp sets (Vegas or CA)
Deadwoods (maybe)
TRK Rounders
Other rare sets that are locked away?
314 = Lakeshore Inn $0.25 (hand picked from over 1500+ chips)
410 = $1
546 = $5
101 = $20
105 = $100 (rarest 8V version: 43mm chips)
20 = $500
1,496 chips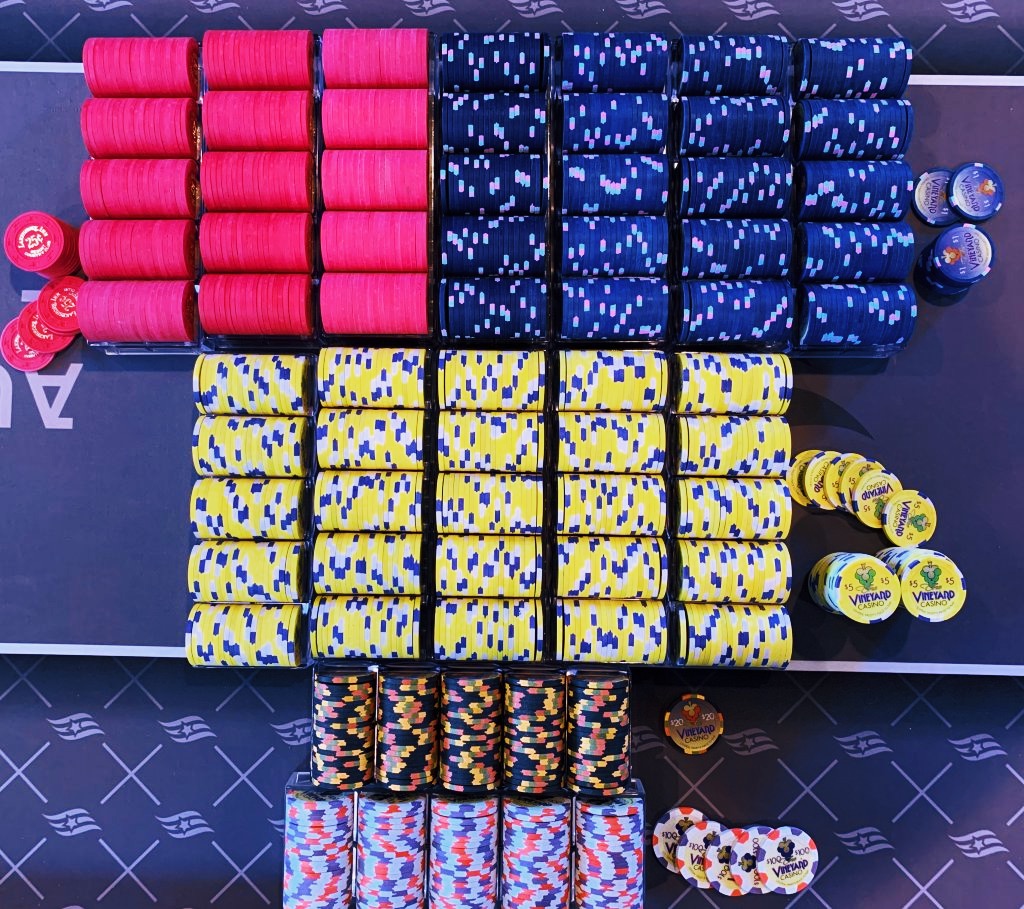 Last edited: