Joined

Sep 5, 2017
Messages

1,898
Reaction score

1,544
Location
Watching this hand in the replayer I think this guy was just playing his range.
If he had gone smaller I probably would have folded but the sizing is what made me call it down.
Thoughts?
Hero RFI in LJ. BB completes. Standard.
HUD does show V as a TAG with an 11% 3-bet over 2k hands so has an aggro mindset.
Flop X through. I think this is standard on this board.
Turn card favors my range and V goes for a 2x overbet. This seems strange.
He could have 8Ts or 58s or even a set but I would think those hands would want to build a pot by betting 1/2 pot rather than shutting it down.
He should want my money in the pot and not looking for a fold if he is strong here. He certainly cannot guarantee I have a king so no guarantee I'm calling a big bet.
I dont think it is at all likely that I am on a draw that he needs protection from if he does have a K.
So honestly it looked like he turned a FD. Hero calls.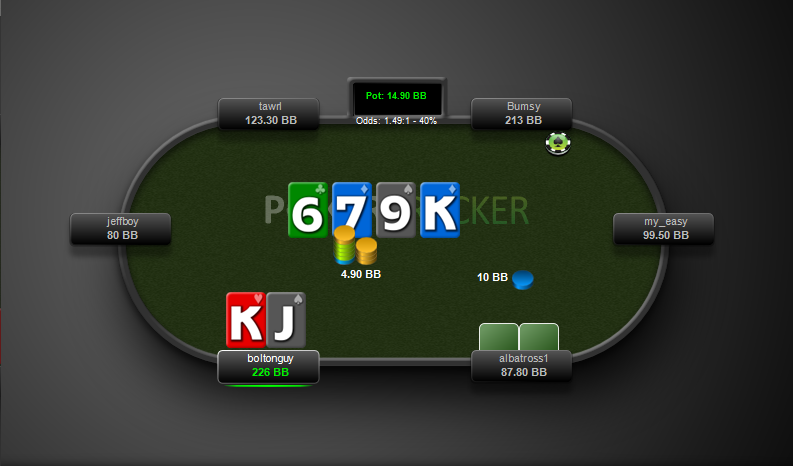 River gives Hero two pair and again V fires a 2x overbet. If V was strong (like a set) on turn I can see this type of bet in response to my call (which is strong so he can try to maximize value). But I didnt peg his turn sizing as strong and the flush doesnt get there.
Hero calls. Thoughts? Obviously it turned out to be the right play. I think if he had gone with smaller turn sizing I might have folded river.