Joined

Sep 5, 2017
Messages

1,399
Reaction score

1,226
Location
Boy ACR 10NL Blitz is a total grindfest. Lots of Eastern European regs. I'm not that good and my edge (if I even have one) is very small.
Then there's Ignition 25NL Zone:
Hero RFI 2.5BB in CO with AQo. V in BB flats.
Good flop for Hero. TPTK on unconnected board. No real OESD out there. 34 and 45 have gutters. V does have 22 and 66 in range.
Hero bets the standard 1/3 pot. V X/R to 3.5x. Strange as there is no need for a set to fast play here. Maybe the gutter? Hero calls.
Turn is a K and V leads for 3/4 pot. Wow. Well that card didnt connect with any draws opr his range in general so maybe he has 66, 22 and is fastplaying or maybe he is a maniac.
Hero calls.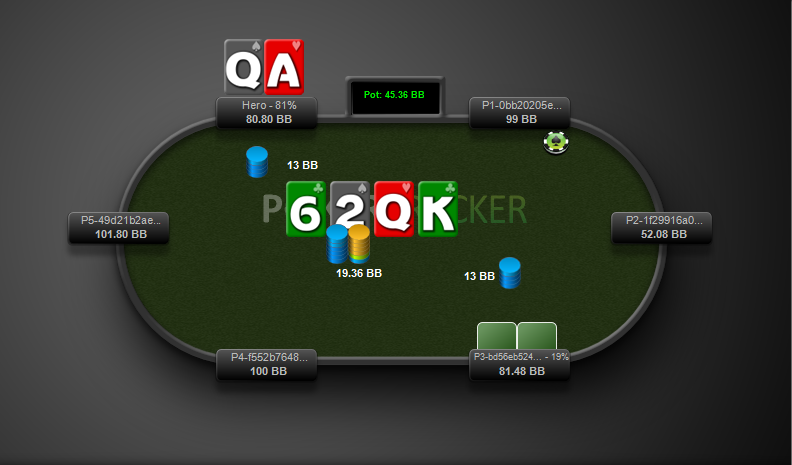 River gives Hero 2 pair and V X. Looks like he is giving up on his silly bluff. I X behind just in case he has 22 or 66 and am shown the good news!