So I finally got my custom table. Unfortunately I'm on my own as far as the legs go, which wouldn't be so bad if I had any idea what I was doing. I would greatly appreciate some input from those in the know. My table (top) is 225cm x 125cm.
Here are 3 options. Please let me know what you think.
1. Would 2 of these guys even be enough? Base is 50cm x 50, top plate is 29 x 29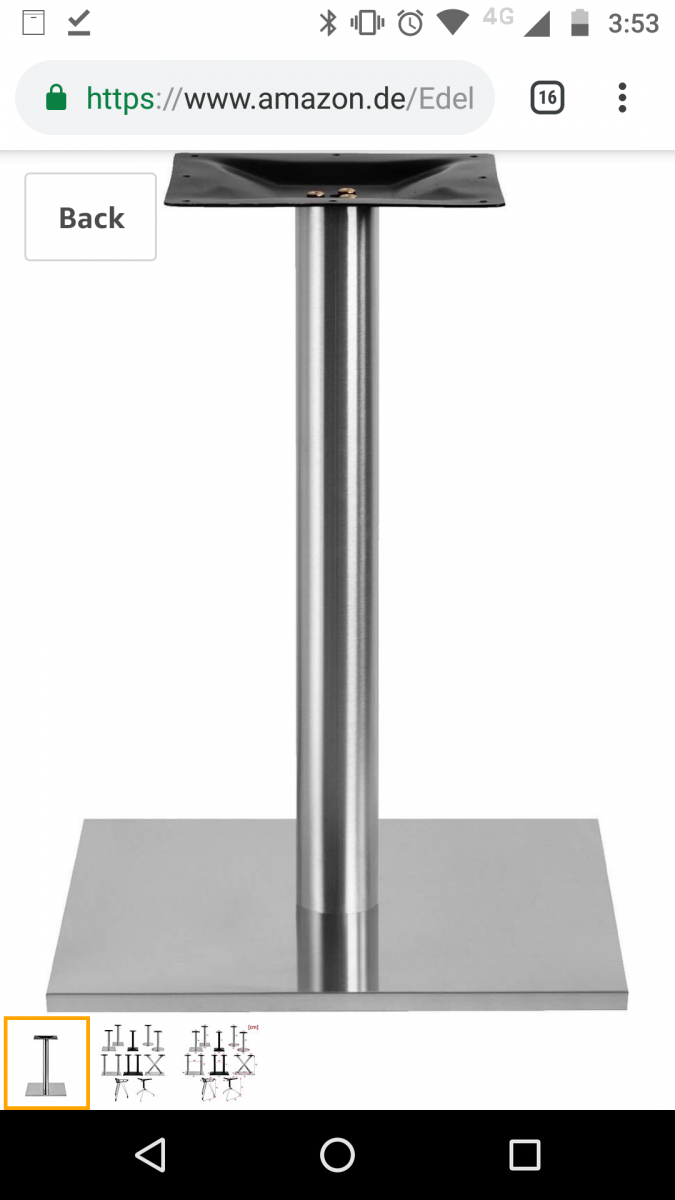 2. Distance between the tips of any 2 legs is 57cm. The between the tips of the arms on the top is 55cm. This seems like a safe bet in regards to size/stability.
3. 2 of these guys. Most expensive option but aesthetically would probably look the coolest. But would it support the table?