4 of a Kind
Supporting Member
Joined

May 5, 2013
Messages

5,353
Reaction score

8,552
Location
Inspired by Tommy's home-run with the suits mold GCR solids, I decided to take a shot as well...
Soooo, what's missing from the set below? I'd say it's rack, or at least a few barrels of hundos...
:
I know it's a long shot but if you have any to part ways with, just let me know...
This is a mint, brand new set of Terrible's St. Joe's with Mark Twain's $5s... Reason I decided for the MT red birds is that I think they look a bit better (and fit the set a bit better also) than the St. Joe's (ducks from Tommy and Cheese!)... They were also easier to get mint than the St. Joe's... The $25s are technically not mint, but this is a rack Jim hand-picked as new (and charged for it in fairness to all) so I think it's as mint as I am gonna get (if someone has it really mint, they wouldn't let go of it anyways)...
I also had a few racks of $1s that I bought new and used them for the past couple of years which are on their way to a faraway land in which poker is literally a death game... Those were used in my game with a few hand-picked racks of St. Joe's $5s (really good shape, imo) which will also have to find a new home...
I gotta believe in miracles, right Tommy?
Paulo-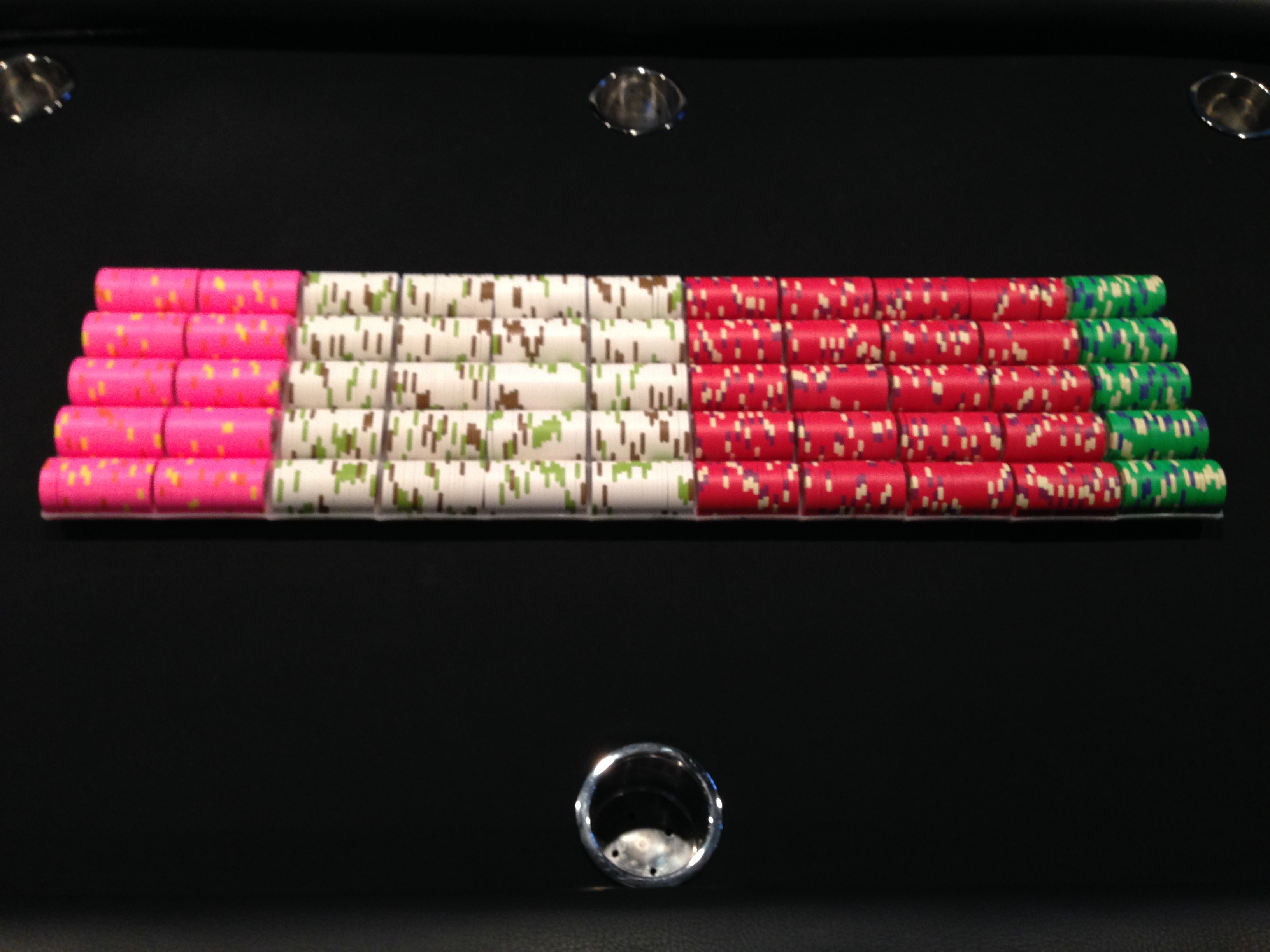 Last edited: