Two
One racks of Jack 1s. Purchased in a larger set, and I don't think I'm going to use them in the future. Unused by me and the owner before me used them in his home game. Selling at a loss to hopefully sell quickly. They are in great shape, but see pictures.
$195 shipped per rack.
PayPal F/F
A couple of trade offers, thanks! Only looking to trade for higher Jack demons (1ks/5ks). I understand this would only get me like 7 Jack 5k chips.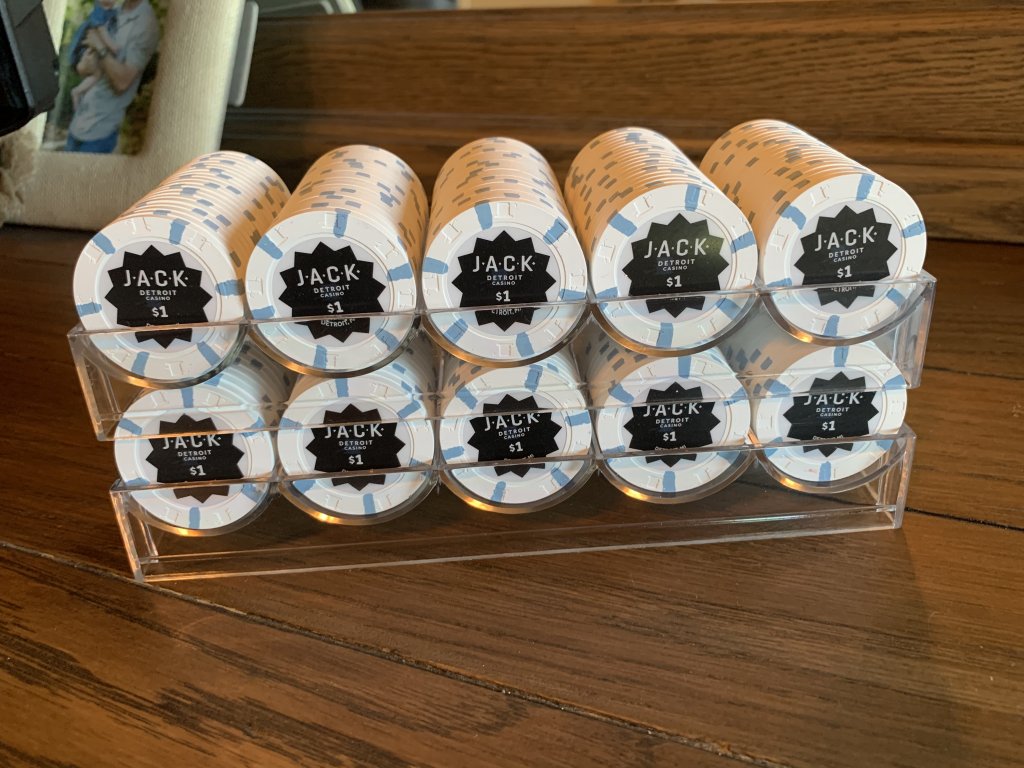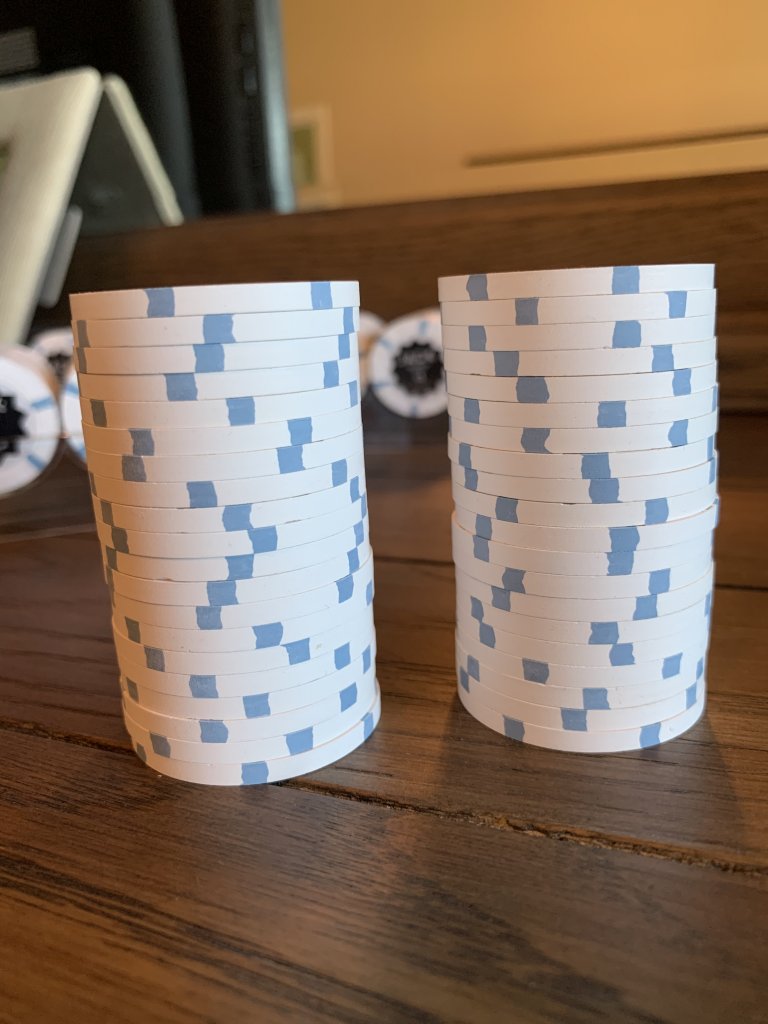 Last edited: